4 Types of Mutual Funds
There are four broad types of mutual funds: Equity (stocks), fixed-income (bonds), money market funds (short-term debt), or both stocks and bonds (balanced or hybrid funds).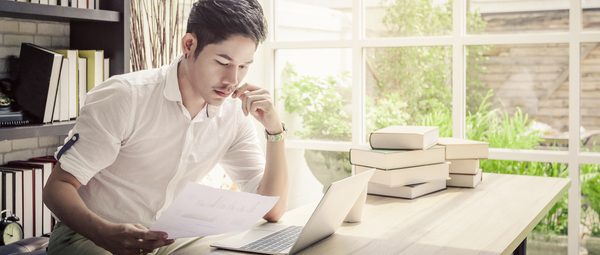 Many or all of the products featured here are from our partners who compensate us. This influences which products we write about and where and how the product appears on a page. However, this does not influence our evaluations. Our opinions are our own. Here is a list of our partners and here's how we make money.
---
The investing information provided on this page is for educational purposes only. NerdWallet, Inc. does not offer advisory or brokerage services, nor does it recommend or advise investors to buy or sell particular stocks, securities or other investments.
Mutual funds are one of the most popular ways Americans invest thanks to their ease of use and built-in diversity.
Advertisement
Fees 

$0

per trade for online U.S. stocks and ETFs

Fees 

$0

per trade. Other fees apply.

Promotion 

None

no promotion available at this time

Promotion 

None

no promotion available at this time

Promotion 

Get up to $600 or more

when you open and fund an E*TRADE account
Generally speaking, there are four broad types of mutual funds:
Short-term debt mutual funds
Every mutual fund is designed to spread around risk while capturing wider market gains. Some types of funds carry a higher amount of risk than others, but also higher potential rewards. Here's a more detailed look at the most common types of mutual funds.
Equity mutual funds buy stocks of a collection of publicly traded companies. Most mutual funds on the market (55%) are some type of equity fund, according to the Investment Company Institute. Equity funds have a higher potential for growth but more potential volatility in value. The younger you are, the more your portfolio should include equity funds, financial planners advise, as you have more time to weather inevitable ups and downs in market value.
Equity mutual funds can be sliced and diced in several ways depending on the goals of the fund:
Funds based on company size
Some funds focus only on "large cap" or "small cap" companies, which refers to the market capitalization, or value, of the companies:
Large-cap fund: Companies with a market value of $10 billion or greater.

Mid-cap fund: Companies worth $2 billion to $10 billion.

Small-cap fund: Companies worth $300 million to $2 billion.
These mutual funds focus on a particular industry, such as technology, oil and gas, aviation or health care. For example, investors who want exposure to gains by companies like Google and Apple could put money in a technology fund. Ownership in different sector funds can help diversify your portfolio, so if one industry is hit hard (like the bursting of the dot-com stock bubble in 2000), those losses can be offset by gains in other sectors.
The investment style of the fund is another mutual fund differentiator. Growth funds, as the name suggests, seek stocks that fund managers believe will have better than average returns. Value funds look for companies whose stock is (you guessed it) undervalued by the market.
International, global and emerging market funds
Geographic location can also determine how mutual funds are built. International funds invest in companies doing business outside the U.S., while global funds invest in companies doing business both in the U.S. and abroad. Emerging market funds target countries with small but growing markets.
Bond funds are the most common type of fixed-income mutual funds, where (as the name suggests) investors are paid a fixed amount back on their initial investment. Bond funds are the second most popular mutual fund type, accounting for about one of every five funds on the market, according to the ICI.
Rather than buy stocks, bond funds invest in government and corporate debt. Considered a safer investment than stocks, bond funds have less potential for growth than equity funds.
Just as advisors say equity funds favor the young, investors nearing retirement should have more bond funds in their portfolio to protect their nest egg while earning more interest than sitting that cash in a bank savings account.
Money market mutual funds are fixed-income mutual funds that invest in high-quality, short-term debt from governments, banks or corporations. Examples of assets held by these funds include U.S. Treasurys, certificates of deposit and commercial paper. They are considered one of the safest investments and make up 15% of the mutual fund market, according to the ICI.
Also known as asset allocation funds, these investments are a combination of equity and fixed-income funds with a fixed ratio of investments such as 60% stocks and 40% bonds. The best-known variety of these funds are target-date funds, which automatically reallocate the ratio of investments from equities to bonds the closer you get to retirement.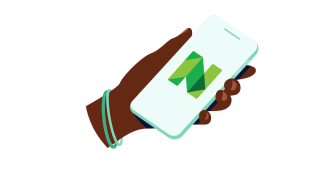 Nerd out on investing news
Subscribe to our monthly investing newsletter for our nerdy take on the stock market.
An index fund is a type of mutual fund whose holdings match or track a particular market index, such as the S&P 500. Index funds have exploded in popularity in recent years, thanks to the rise of passive investing strategy, which, over time, typically earns better returns than an actively managed approach. Like equity funds, index funds can vary by company size, sector and location.
Specialty or alternative funds
This catch-all category of funds includes hedge funds, managed futures, commodities and real estate investment trusts. There is also growing investor interest in corporate socially responsible mutual funds, which avoid investing in controversial industries like tobacco or firearms and instead focus on funding companies with strong environmental and labor practices.
Get more smart money moves – straight to your inbox
Sign up and we'll send you Nerdy articles about the money topics that matter most to you along with other ways to help you get more from your money.