How Long Electric Vehicle Batteries Can Last
Batteries can last a decade or longer, though peak performance may decline before then.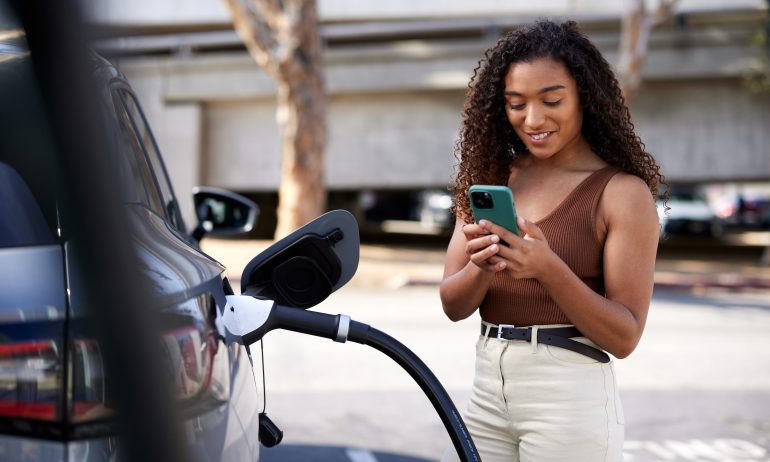 Many or all of the products featured here are from our partners who compensate us. This influences which products we write about and where and how the product appears on a page. However, this does not influence our evaluations. Our opinions are our own. Here is a list of our partners and here's how we make money.
Batteries in new electric vehicles typically have warranties that cover up to eight years or 100,000 miles of use, but some might still work fine at 300,000 miles or more.
For now, it's hard to guess how long most batteries will last
A battery warranty is a way to define a battery's minimum performance expectations. There simply isn't an established track record to fully assess what maximum battery lifespans are across the entire EV market, according to the U.S. Department of Energy. Many models have only been introduced in the last few years. But there is reason to believe that batteries on new EVs might last 15 years — nearly twice as long as typical warranty coverage — according to research by the National Renewable Energy Laboratory.
More than 100 EV models have been introduced since 2016, according to the department, meaning most are still years away from the end of their useful life. How they perform in the years to come is still a question mark.
Why some EV batteries last longer than others
Sandy Munro, CEO of automotive consulting firm Munro & Associates and host of the popular YouTube channel Munro Live, says batteries can easily last longer than 100,000 miles, though how much longer depends on which vehicle you're talking about. Like the Department of Energy's assessment, Munro says there isn't enough data to know how long different batteries will last, on average. Tesla is different, though; it has enough of a track record. Munro says vehicles made by Tesla could reasonably be expected to last between 300,000 and 500,000 miles.
There is reason to believe some — though not all — EV batteries could also end up lasting 300,000 miles or more. Munro says that the way a battery is constructed is one factor in potential longevity.
For example, he says "if the batteries are cylindrical, then I'm usually pretty much in favor of saying that they'll last 300,000 to 500,000 miles." This type of battery design employs thousands of small batteries working in concert — like having a few AAA batteries in an electronic toy, but on a much larger scale. In the case of a car battery, if one fails, the effect is negligible, and the battery as a whole keeps working.
In contrast, prismatic batteries, also called pouch batteries, are an alternative battery design used in some EVs. They are larger, and if one fails there is often an immediate, noticeable drop in battery life. They are cheaper to produce, however, which can keep costs down.
Expectations will change as battery technology evolves, too. "The next-generation batteries are going to be sensational," says Munro. He says he expects the next generation of EV batteries, still a few years away, to include solid-state batteries, which will push the upper limit even farther.
How to make your EV battery last longer
Most all-electric vehicles use lithium-ion batteries, the same technology that powers laptops and phones. This type of battery can charge quickly, hold a charge and has a weight and price that makes it suitable for use in cars.
However, the maximum amount of power it can hold when fully charged degrades over time, similar to a phone's battery. Standard use can make a full charge hold only 70% of what it held when new and still be covered by a warranty. Warranty details may vary from one EV to the next.
The following practices can prolong your battery's health, according to car manufacturers.
Don't charge to 100%. Instead, keep your battery between 20% and 90% unless you need the additional range.

Mind your climate. Extreme temperatures can shorten your battery's life. One way to counteract this is through preconditioning, a setting that regulates the battery's temperature prior to driving. This might be familiar to those who have warmed up a gas engine prior to driving it, though preconditioning can take an hour in some cases.
The cost to replace an electric car battery usually ranges between $4,000 and $20,000. This large spread in cost is due in part to battery sizes that vary widely, but even smaller batteries cost thousands of dollars. So, when you can get a new EV for as low as $27,000, replacing the battery may not be the best option in every case.
Get more smart money moves – straight to your inbox
Sign up and we'll send you Nerdy articles about the money topics that matter most to you along with other ways to help you get more from your money.