Refinancing a Car: What Are the Pros and Cons?
Refinancing your car can save you money, but weigh the pros and cons.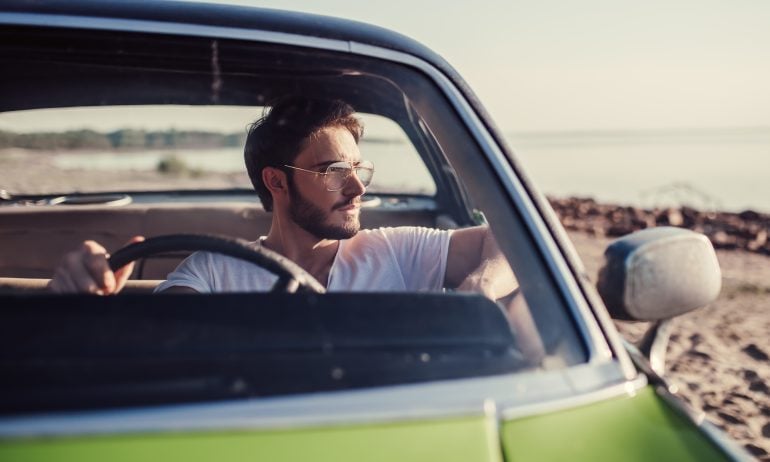 Many or all of the products featured here are from our partners who compensate us. This may influence which products we write about and where and how the product appears on a page. However, this does not influence our evaluations. Our opinions are our own. Here is a list of our partners and here's how we make money.
The benefits when you refinance a car loan can include lowering your monthly car payment, reducing the interest you pay or shortening your loan term.
The downsides to auto loan refinancing can include fees, additional interest if you extend the term or cash out equity, and the risk of owing more than the car is worth.
Here are the pros and cons to consider.
Pros of refinancing your car loan
You can pay less in interest
If you had poor or no credit when you bought your car and your credit has since improved, you could qualify for a lower interest rate. This is especially true if you have consistently made on-time payments for six to 12 months. Also, interest rates in general might have dropped, or you might have accepted a higher rate than you could have qualified for in order to get a better deal on the car itself.
Whatever the situation, if you can lower your current loan rate by 1% or more, you could save enough in interest over the life of the loan to make refinancing worthwhile.
You can lower your monthly payment
Refinancing can reduce a monthly car payment that's too large for your budget. A lower payment can free up funds to pay off other, higher-rate debt. It can also help you through times of financial difficulty, like a sudden drop in income.
Refinancing to a lower interest rate will lower your payment some, and can help you avoid falling behind on payments. But to see a significant payment reduction, you will need to extend the term of your loan, which will probably mean paying more in interest over the life of the loan.
You can pay your loan off earlier
If you've had an increase in income since buying your car, you could consider refinancing your car loan to a shorter term and lower interest rate to pay it off sooner. Of course, you could go the route of paying extra on your current car payment, but refinancing could help direct more of those dollars to principal, saving even more.
You can tap the equity in your car
If you need cash, you may be able to borrow with a cash-out auto refinance loan using your car's equity (the value of your car minus the amount you owe on it). So if your car is worth $20,000 and you have $10,000 remaining to pay on your loan, you could get a refinance loan for $15,000 and take $5,000 in cash. There are limits and some downsides associated with cash-out refinancing, so you might go this route only for financial emergencies or if you have a strategic plan for using the money to pay off higher-rate debt.
Cons of refinancing your car loan
Most borrowers who refinance will pay less in interest, pay no fees and get out of debt more quickly — but those results aren't guaranteed.
You could pay more in interest
If you refinance to a longer loan term to reduce your payment, you may actually pay more overall because of the additional months of interest you pay. Even a reduced rate may not offset the cost of continuing to pay interest for an extra year or two.
You might have to pay fees
Ask your current lender if you will owe a prepayment penalty for paying your loan off early. Your state may charge fees to re-register your car or transfer the title. And your refinance lender could have application fees, though most do not. Compare your total in fees with the amount you will save from refinancing.
You could wind up upside down
Refinancing to extend your term or taking cash out of your equity could leave you owing more than what your car is worth, referred to as being upside-down on your loan. If you decide to sell or trade in your car, you would have to pay the lender the difference, which could amount to thousands of dollars.
How to evaluate if refinancing your car is a good idea for you
Have a clear goal. Do you want to lower your monthly payment, get cash for an emergency or pay your loan off sooner? Knowing what you want to accomplish can help you when applying to refinance and running numbers.

Run the numbers. Use our auto loan refinance calculator to compare your current auto loan with refinance loan possibilities and see how it will affect your monthly payment. You can also see how much refinancing will cost or save you in total, including interest.
It's always a good idea to weigh the pros and cons of refinancing your car beforehand. Even if your goal is simply to get emergency cash, you should still read the fine print and know the overall cost you're committing to.
Get more smart money moves – straight to your inbox
Sign up and we'll send you Nerdy articles about the money topics that matter most to you along with other ways to help you get more from your money.