Used Plug-In Cars Could Be a Bargain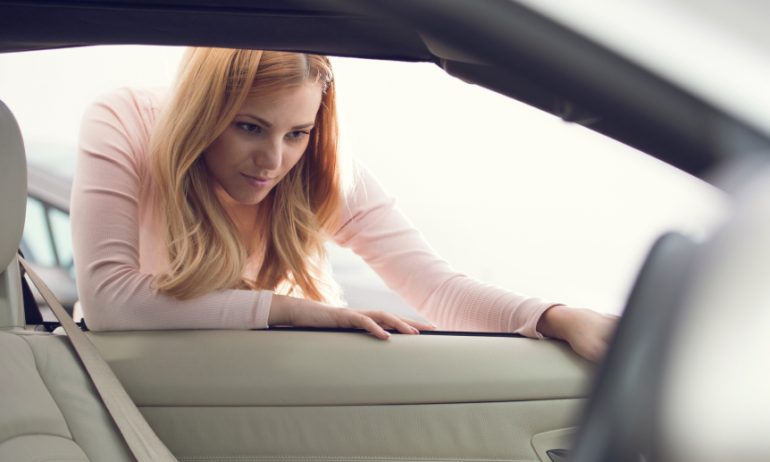 Many or all of the products featured here are from our partners who compensate us. This influences which products we write about and where and how the product appears on a page. However, this does not influence our evaluations. Our opinions are our own. Here is a list of our partners and here's how we make money.
Is buying a used electric car a wise financial move?
One thing that's certain is that some of the same concerns that have dampened widespread acceptance of plug-in cars, particularly about battery range, have held back secondhand sales. At the same time, that reluctance is making many used models almost ridiculously cheap.
A used electric vehicle or plug-in hybrid can represent a real deal for the thrifty shopper who wants to go green and is willing to do a bit of work to find the right car.
A few years ago, there were almost no used plug-in vehicles to be had. The Nissan Leaf and Chevrolet Volt, the first modern mass-produced battery-electric and plug-in hybrid vehicles, respectively, weren't launched until late in the 2011 model year. Leases didn't start running out until the beginning of 2014, and because the cars initially were sold in only a handful of states, availability and selection were limited.
But now there are almost two dozen models of battery-electric vehicles, or BEVs, and plug-in hybrids, or PHEVs, and many are available new in all 50 states. That means used models can be found throughout the country.
The market for used plug-in cars still isn't as bountiful as the standard used car market. After all, plug-in vehicles account for only about 1% of all new passenger vehicle sales. But it's growing as more and more models come off lease or are traded in by the original purchasers.
Lease returns make up a significant portion of the late-model used car market. Fifty-one percent of all new BEVs and 73% of PHEVs are leased, compared with just 32% of gasoline cars, according to auto market information provider Edmunds.com.
On a recent stroll through used-car giant CarMax's online national inventory catalog, NerdWallet found 390 used plug-in vehicles among 29,000 model year 2011-2016 used cars available at CarMax dealerships that day. Add the hundreds of used PEVs available through major carmakers' franchised dealerships, and you can see that you might, with a little effort, be able to find a used PEV to suit your needs.
If you do go shopping for a used PEV, especially if you're in the market for a battery-electric model, you'll find the largest selections in the handful of states that have actively promoted sales of zero- and low-emission vehicles. California has the biggest pool of used plug-in vehicles, especially BEVs, followed by Colorado, Florida, Georgia, New York, Oregon and Texas.
Even if you're in a state with little or no selection of used plug-in vehicles, some dealerships will trade with others to get you the car you want. You just have to ask. (There may be transportation charges.)
While PEVs typically fetch hefty technology premiums when new — those batteries aren't cheap — almost all models depreciate more rapidly than conventionally powered cars and trucks.
Most BEVs have seen depreciation rates of 60% to 75% in three years. That compares with depreciation of 45% to 50% for most conventionally powered vehicles in the same period. The Tesla Model S, which features frequently updated electronic features, bigger batteries and longer range than other BEVs, is more like conventional cars, with three-year depreciation running at about 40%.
Plug-in hybrids hold their value slightly better than BEVs but still depreciate faster, as a rule, than conventionally powered cars.
One reason for the quick depreciation is that early adopters, the target market for cars with plugs, tend to buy new to take advantage of the newest features, including longer-range batteries, says Eric Ibara, used-pricing director at Kelley Blue Book. Except for used Teslas, "the prospect of owning a 3-year-old EV is not that appealing to most," he says.
Concern about battery range also is a big factor in used PEV values, says Ivan Drury, an Edmunds.com analyst.
All PEVs typically carry eight-year or 100,000-mile warranties on their battery packs, and PHEVs' batteries can be warrantied for up to 10 years or 150,000 miles in some states, including California. But batteries do degrade a bit each year, creating a level of uncertainty when considering a used plug-in vehicle. A model that was EPA-rated to travel 80 miles on a charge when new may be good for just 60 to 70 miles when it's 3 years old.
The fact that automakers regularly introduce new models with longer driving ranges also weakens used PEV values, Drury says. For example, the 2017 Chevrolet Bolt BEV is expected to deliver at least 200 miles per charge, as is the next-generation Nissan Leaf.
Another unknown affecting resale values is the cost of replacing a battery pack. Few used PEVs today are in danger of wearing out their batteries — a prospect that buyers of 6- to 9-year-old models will one day have to face. But that means no one really knows how much replacement batteries will cost once the original warranties expire. There isn't a market for them yet.
Additionally, new BEVs and PHEVs are eligible for hefty federal tax credits and, in some states, for state and local incentives as well. That reduces the real cost to those who lease or buy new, but accounting for those new car "discounts" also pushes down values on the resale market.

Find your next new or used car with ease
Compare prices, models, and more from over 1,000,000 cars nationwide. Shop and compare before visiting the dealer, and get a trade-in offer for your current car in minutes
All the factors that accelerate depreciation of plug-in vehicles can make used models pretty good deals.
It's not unusual to see 2013 Nissan Leaf BEVs that were priced at $35,000 or so when new listed at $10,000 to $13,000 now. 2014 Chevrolet Volts, almost $40,000 new, routinely sell in the $16,000 to $19,000 range.
Something more exotic on your mind? Most 2014 BMW i3 BEVs, which started at close to $42,000 new, are in the $27,000 to $32,000 range these days.
While Leafs and Volts are the most plentiful models on the used markets, there are many others to be found — although you may have to do some searching. Most dealerships list inventories online these days, and there are many car-buying apps on the market, making the hunt a little easier.
When considering a used plug-in vehicle, remember that BEVs depend entirely on batteries that degrade with age and use. Models with heavy mileage for their age are likely going to deliver less range than lower-mileage models.
Plug-in hybrids, however, work like regular hybrids when their battery charge is depleted. Their batteries aren't as heavily stressed as BEV batteries, so they tend to last longer and degrade more slowly.
A used BEV is a good bet for a second car used primarily for short commutes and shopping trips (Teslas, once again, are the exception). A used PHEV, however, might serve all your needs.
Get more smart money moves – straight to your inbox
Sign up and we'll send you Nerdy articles about the money topics that matter most to you along with other ways to help you get more from your money.