Christmas Loans: Should You Get One This Holiday Season?
Christmas loans can be pricey payday loans in disguise. We explore smarter alternatives.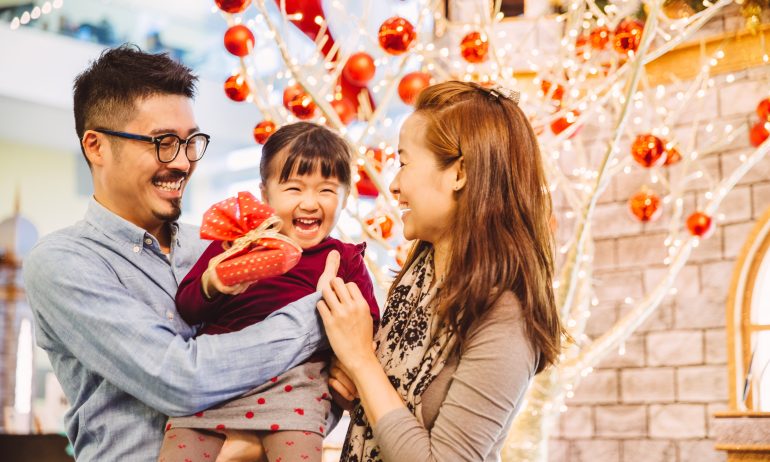 Many or all of the products featured here are from our partners who compensate us. This may influence which products we write about and where and how the product appears on a page. However, this does not influence our evaluations. Our opinions are our own. Here is a list of our partners and here's how we make money.
With the holidays approaching, you might be worried about how you're going to pay for it all, even if you're planning a socially distanced, scaled-back celebration this year.
You might be tempted by an offer in the mail or your inbox labeled "Christmas loans." Don't fall for it. This financial product surfaces every holiday season, and it's a bad deal. Here's why.
It could be a payday loan
A Google search for "Christmas loans" will return hundreds of websites promising you fast cash. But many Christmas loans are simply payday loans in festive disguise.
These lenders typically don't check your credit, and they promise to send you money within 24 hours.
The catch? Your interest rate will be well into the triple digits, and you'll have to pay back all the money, plus interest, in a few weeks or months.
For example, a $500 loan due in two weeks that costs $15 for every $100 borrowed equals an annual percentage rate of 390%, typical of payday loans.
You may also have to let the lender access your bank account to collect payments, leaving you vulnerable to costly overdraft fees if you don't have the funds in your account.
Online Christmas loans aren't cheap
If your credit is average, even non-payday loans aren't a cheap option.
Christmas loans from online lenders are actually plain old unsecured personal loans by another name, with annual percentage rates up to 36%. The rate you qualify for depends on your credit score, credit history, debt-to-income ratio and cash flow.
The lowest rates advertised by loan companies — which can go as low as 0% for point-of-sale financing — are attractive. But that doesn't mean you'll get a loan at that rate.
Rates on personal loans from online lenders such as LendingClub and SoFi can start at 10% or below, but you need good to excellent credit (690 or higher on the FICO scale) to qualify for such a low rate. Borrowers with fair or bad credit scores (300 to 689) can expect rates at the higher end of a lender's range.
A $1,000 loan, due in two years at an APR of 20%, will cost you about $222 in interest.
This loan will be much harder to get rid of than the ugly sweater your aunt gave you. You could be stuck paying off this Christmas when the holidays roll around next year — and maybe even the year after that. Personal loan terms typically span two to seven years, while point-of-sale companies offer repayment periods up to three years.
Still, if you decide to get a loan, we recommend pre-qualifying with multiple lenders to find the best rate, and make a plan to pay off your loan as quickly as possible.
Alternatives to Christmas loans
It's not too late to pull together an affordable holiday, and though using your savings is usually best for discretionary expenses like holiday gifts, there are other options.
One of the best ways to borrow money is to charge your holiday expenses to a 0% APR credit card, particularly if you pay the balance back within the card's introductory period, in which no interest is charged.
Look specifically for a card with an introductory period longer than a year; some cards offer up to 18 months. As long as you pay the full balance during this period, you'll have borrowed that money interest-free.
Borrowers with good or excellent credit are most likely to qualify for a 0% APR credit card.
Apps like Earnin can also give you a small advance on your paycheck with no fees or interest, which could help you pay for a few, last-minute gifts. The app asks for a tip, which it says is optional, but adding a tip would be like adding interest to your interest-free advance.
It's best to not get in the habit of using these apps regularly, but instead to use a budget (we recommend the 50/30/20 model) to get the most out of your paycheck.
As soon as the holiday dust settles this year, start saving for next year. In the end, the best gift you can give yourself is a debt-free Christmas.