Forget These 5 Debt Consolidation Myths
Consolidating debt with a personal loan doesn't reduce your debt or damage your credit score.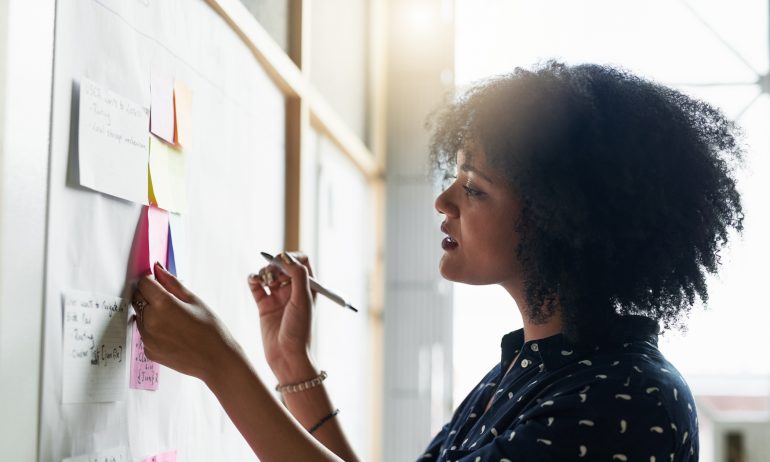 Many or all of the products featured here are from our partners who compensate us. This may influence which products we write about and where and how the product appears on a page. However, this does not influence our evaluations. Our opinions are our own.
Consolidating with a personal loan is one way to tackle your debt. Known as a debt consolidation loan, it can simplify your payments by rolling multiple bills into one, lower your interest costs and help you get out of debt faster.
But there are misconceptions about using a loan for debt consolidation, including how much it costs and how long it takes. Here are common myths about debt consolidation loans and tips on how they really work.
Myth 1: Debt consolidation reduces your debt
What's real: Paying off your debts, whether they're credit cards or student loans, with a consolidation loan does not reduce or forgive them; rather, your debts roll into the loan and you make monthly payments against that balance.
The idea of reducing or eliminating debt often gets promoted with a form of debt relief called debt settlement, which typically involves hiring a debt settlement company to ask your creditors to reduce the amount you owe.
Debt settlement may sound attractive, but it's costly, can destroy your credit and take years to work, so approach it with extreme caution.
Myth 2: You'll always save on interest
What's real: If your credit is strong, you may receive an interest rate on a debt consolidation loan that's lower than the rate on your existing debts. But your total interest costs can increase if you extend the repayment term.
For example, $20,000 in credit card debt at an annual percentage rate of 15%, and monthly payments of $600, means your total payments would be $25,800, and it would take three and a half years to pay it off.
If you consolidate to a personal loan with a seven-year repayment term at 10% APR, your new monthly payment is $332, but your total payment increases to $27,890.
The new rate and monthly payments are lower, which may improve your cash flow, but the longer term means you'll pay more interest.
Debt consolidation calculator
Myth 3: Debt consolidation hurts your credit score
What's real: Debt consolidation loans often require a hard credit pull when you apply, but that typically shaves only a few points from your credit score.
Moreover, your credit may improve if consolidating means you're better able to pay your debts on time, a factor that makes up 35% of your FICO score.
"The short-term hit to your credit may be worth it if it allows you to stay on top of your debt repayment plan," says Ben Smith, a CFP and founder of Cove Financial Planning.
What's real: Interest rates on debt consolidation loans vary by lender but are lower than average rates on credit cards, starting as low as 6% for borrowers with excellent credit, or a FICO score of 720 to 850.
Many debt consolidation loans carry no extra fees; rather, the interest is your only cost. Other loans may have a one-time origination fee that covers the costs of processing the loan, or small fees for late payments or processing checks. Lenders rarely charge a fee for paying off your loan early.
The loan's APR includes origination fees, making it easier to compare costs across multiple lenders.
Myth 5: It's time-consuming
What's real: Most lenders have an online loan application process that allows you to apply and upload necessary documents through a secure online portal.
The entire process, from application to funding, may take only a few days to a week.
"Some people have the notion that you're going to have to go back and forth with a lender, send documents, have meetings and interviews, and that's not the case," Smith says.
Preparing documents such as pay stubs and bank statements before applying can speed up the process even more.
"Any preparation that someone can do on the front-end won't have an impact on rate, but could make the process go a whole lot more quickly," Smith says.
Which lender is right for me?
NerdWallet has reviewed more than 25 lenders to help you compare and choose one that's right for you. Below is a list of some of our most popular reviews of lenders for debt consolidation. See our picks for best debt consolidation loans.
We want to hear from you and encourage a lively discussion among our users. Please help us keep our site clean and safe by following our
posting guidelines
, and avoid disclosing personal or sensitive information such as bank account or phone numbers. Any comments posted under NerdWallet's official account are not reviewed or endorsed by representatives of financial institutions affiliated with the reviewed products, unless explicitly stated otherwise.