How to Get a Personal Loan in a COVID-19 Economy
Keeping strong credit, having verifiable income and comparing offers will help borrowers get a personal loan.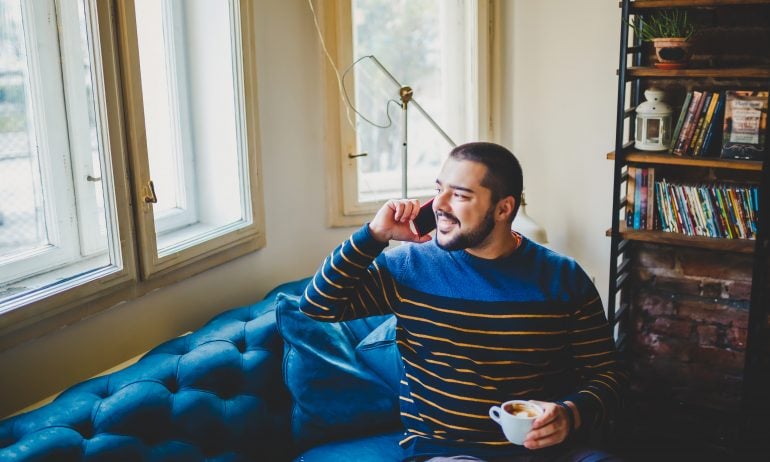 Many or all of the products featured here are from our partners who compensate us. This influences which products we write about and where and how the product appears on a page. However, this does not influence our evaluations. Our opinions are our own. Here is a list of our partners and here's how we make money.
A personal loan may be harder to get now than before the coronavirus pandemic took hold. A shaky economy has forced some lenders to tighten their credit standards and examine applicants more closely.
But it's still possible to qualify for a loan. The economic crisis has highlighted things borrowers have needed in the past — like strong income and a high credit score — as especially important.
Show your income is intact
Lenders may work harder now to be sure your income is what you say it is.
At Discover, which offers personal loans to borrowers with good credit, manually verifying an applicant's income and employment became more common as underwriting models adjusted with the economy, says Matt Lattman, the company's vice president for personal loans.
LendingClub has also updated how it verifies income. For some applicants, the online lender previously used information the borrower provided, like employment, place of residence and cash flow, to verify income. Now, LendingClub more directly verifies borrowers' incomes without relying only on employment. The process doesn't usually require documentation beyond what many lenders ask for: W-2s, recent pay stubs or both, a spokeswoman says.
Lenders may also want to see a longer income history than they used to, says Dan Herron, a central California-based certified financial planner. Underwriting a loan before may have required income verification for 2018 or 2019, but now a lender could look at three or four years' worth of documentation, he says.
It may even come down to what you do for work. Engineers, accountants or doctors might fare better than an applicant with a job title like wedding photographer, whose income can be less reliable, Herron says.
Showing a lender that you can — and are willing to — repay your loan will go a long way these days.
Before the pandemic, many lenders required that a borrower's debts account for no more than 40% or 50% of their monthly income. Calculating this debt-to-income ratio can help you determine whether you should pay off debts before you apply.
Your DTI shows how much of your income is committed to other creditors each month. Some lenders also want to know your free cash flow, or how much cash you have left after paying all your expenses. Some lenders also review your bank account transactions to understand how much extra cash you have.
Assess your spending to see if you can free up money and leave yourself with more at the end of every month, Herron says. This shows a lender you can make your monthly payments — and he says there's no harm in telling the lender you've adjusted your spending.
"Ultimately what the banks care about is that you can pay them back," he says. "So as long as you have a way of showing that, that's just going the extra mile to ensure your ability to actually get the loan."
Keep your credit score up
You can't build credit overnight, but now isn't the time to let a high credit score dip. Typically borrowers with good or excellent credit get the lowest annual percentage rates on a loan, and those with fair or bad credit get a higher rate or no offer at all.
Lenders have less tolerance for risky borrowers with low credit scores or large amounts of debt than they did before the pandemic.
Banks have raised their credit standards and are lending more conservatively than they have since the Great Recession, according to the most recent release of the Federal Reserve's quarterly senior loan officer survey.
Among the loan officers surveyed last quarter, 49% said their institution's credit standards have tightened somewhat. Nearly 12% said their credit standards have tightened considerably.
A high credit score and a long history of on-time loan and credit card payments will help you qualify for a loan right now, Herron says. But if you've missed payments in recent months, that could signal to a lender that you're struggling.
Upstart, an online lending platform, required a minimum FICO score of 580 for applicants before the pandemic, well under the 629 threshold for a "bad" score. The company raised the requirement to 620 for a period in June, and it has since settled at 600.
"With the volatility caused by coronavirus, most [of Upstart's] bank partners are naturally evaluating how to navigate this tricky period and decide for themselves what their minimum credit score should be right now and how much they're prepared to lend," Upstart CEO Dave Girouard said in an email interview with NerdWallet.
Shop around for a good rate
Even if you have stellar credit and solid income, you might not get the same loan offer you would have before the pandemic.
Herron recommends comparing lenders — including online lenders, banks and credit unions, if you're a member — to find the one that can offer you the lowest rate and best term. Most online lenders and some banks let you pre-qualify for a loan, so you can see if you qualify and the rate you might get.
To compare offers, use pre-qualified loan information to calculate your monthly payments and decide whether they fit within your budget.
If you can't qualify for a personal loan right now or the monthly payments are unaffordable, try to wait until you're in a better position to pay the loan back, Herron says.
"I would honestly say that if you can't afford it and you're really unsure, I would maybe postpone and improve your situation before you go get a loan," he says.
See if you pre-qualify for a personal loan – without affecting your credit score
Just answer a few questions to get personalized rate estimates from multiple lenders.
Get more smart money moves – straight to your inbox
Sign up and we'll send you Nerdy articles about the money topics that matter most to you along with other ways to help you get more from your money.