The Best Ways to Borrow Money
Need to borrow money for an unforeseen cost? We explore the cheapest and fastest options, plus their pros and cons.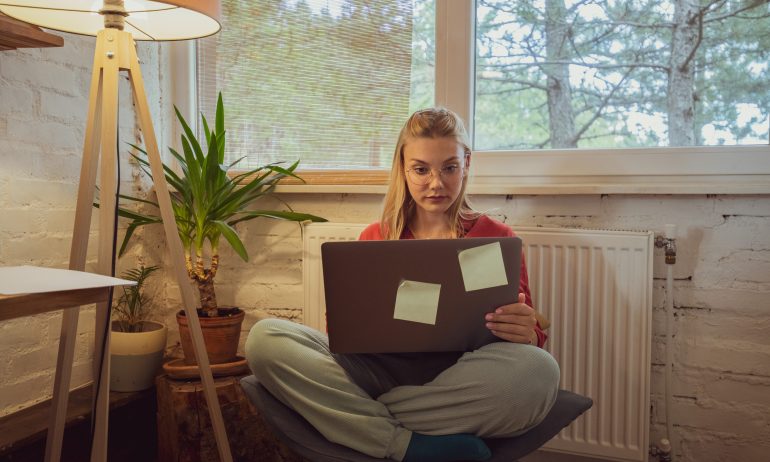 Many or all of the products featured here are from our partners who compensate us. This may influence which products we write about and where and how the product appears on a page. However, this does not influence our evaluations. Our opinions are our own. Here is a list of our partners and here's how we make money.
It's usually better to pay for unexpected expenses with your emergency fund than to borrow money. But sometimes life throws a curveball, and you need to look to outside resources.
If this happens, remember that not all forms of borrowing are created equal, and some have more financial drawbacks than others. Whether you want to get the best rate possible or just need the money fast, make sure to carefully consider your options and assess the risks.
Borrowing always comes with a cost, but some types are more affordable than others, especially if you have a robust credit profile. Here are your best options:
Traditional financial institutions like banks or credit unions tend to offer the lowest , or total cost of borrowing, for personal loans. This is especially true if you have a good or excellent credit score, meaning a FICO score of 690 and above.
If you're already a customer with the bank, you may receive an additional discount. Some banks also offer perks like free financial advising or flexible payment options to help you get back on your feet.
If you don't have good credit, it's hard to get approved through a bank. Also, compared to other types of personal loan lenders, such as online lenders, it takes longer to receive funds.
Credit unions may offer even lower rates than banks, especially for those with bad credit, and loan officers may be more willing to consider your overall financial picture. But you will need to become a member before applying.
Note that there are many , so you'll want to figure out which is the best fit for your situation. For example, a , which requires you to pledge an asset like a car, house or retirement account, can result in an even cheaper rate.
A 0% APR credit card can be one of the best ways to borrow money, particularly if you pay the balance back within the card's introductory period. Some cards offer an introductory period up to 18 months, during which no interest will be charged on any of your purchases.
In other words, say you use a 0% APR credit card to cover an unexpected expense like a medical bill or car repair, but you're able to pay off the card in full nine months later. You will have borrowed that money at zero cost.
If you do carry a balance past the introductory period, interest will be charged at the ongoing APR, but only on your balance going forward. There is no retroactive interest.
You are unlikely to qualify for a 0% credit card unless you have good credit. Some cards even require excellent credit, generally defined as a score of 720 or better. When applying, look for a card that has an introductory period longer than a year.
Retirement loans are unique in that you're borrowing money from yourself. And unlike a withdrawal from your 401(k), you don't have to pay taxes and penalties on a loan.
They also offer some of the lowest rates available. Interest on a 401(k) loan typically equals — the benchmark widely used by banks to set rates on consumer loan products — plus one percentage point, making it a cheaper option than your average credit card. Most importantly, any interest you pay will go right back to your retirement account.
Another key perk is if you miss a payment, it won't impact your credit score because defaulted loans are not reported to credit bureaus.
So what's the ? Because you are borrowing from your future self, you're also hurting your future self by lessening your retirement nest egg and its ability to grow in a tax-advantaged account.
Also, if you experience an unexpected job change, you may have to repay your loan quickly. If you can't for any reason, it's considered defaulted. In this case, you not only owe taxes on the amount left, but you will also pay a 10% penalty if you're under 59 ½.
are most commonly offered by banks and are a hybrid between a loan and a credit card. Like a loan, a lender will need to approve your application based on your credit profile, income and other debts. But like a credit card, once approved, you draw only what you need and pay interest only on the amount you use.
This can be an ideal situation for borrowers who aren't sure what their total borrowing need will be. Those with good or excellent credit will have the best chance at getting approved at the lowest rates available.
The general guideline is that the easier you can get the money, the riskier or more costly it tends to be. That said, here are your best options:
There are plenty of online lenders that offer competitive personal loans, and compared to traditional lenders like banks or credit unions, online lenders are speedier, with some approving and funding the loan that same day.
However, you'll want to shop around for the best APR, which will largely depend on your credit score. Online lenders do cater to a larger variety of consumers, including those with and .
If your need isn't substantial, a may be enough to cover it. Think of it as using your credit card to "buy" cash rather than goods or services.
Cash advances are usually capped at a few hundred dollars, but they're easy and quick to get. If your credit card has a PIN, simply visit an ATM to withdraw. If you don't have a personal identification number, take your card to a bank that offers advances through your card's payment network, such as Mastercard or Visa. You will have to show ID.
Though it's a fast way to get money in your hands, it's costly. You will likely encounter a combination of cash advance fees, ATM or bank fees and interest rates that are higher than the rate charged on purchases and start to accrue immediately.
There might be someone already in your circle who can spot you money if you're in a pinch. If you go this route, you will avoid the sometimes-lengthy formal application and approval process required from other lenders, making it ideal for anyone who needs money fast or worries they can't qualify with their current credit score.
However, you should still approach with caution. Loans between friends and family can create conflict. It's important to put the mutually agreed-upon terms in writing and have that document notarized.
Like a secured loan from a bank, a  relies on a valuable item to act as collateral for the loan. Think jewelry, antiques, electronics or even firearms. Once you bring the item in, the pawnshop will assess its value, condition and resale potential and make you an offer. If you accept the amount, you walk away with the cash and a pawn ticket. Once you repay the loan, you can recollect your item. If you fail to repay by the deadline — usually 30 days to a few months — the pawnshop keeps it.
A pawnshop loan doesn't have an approval process and can be a quick one-stop shop for borrowing money. However, in addition to the interest rate charged on the loan itself, pawnshops will charge fees for storage, appraisal and insurance that can result in an APR as high as 200%.
A  is a type of short-term loan made for a small amount that's meant to be repaid with your next paycheck. To qualify for a payday loan, you only need an income and a bank account, and a payday lender can deliver cash in as little as 15 minutes at a store.
But payday lending is extraordinarily costly and should be a last resort. Research from the federal Consumer Financial Protection Bureau shows that most borrowers end up paying more in fees than they originally received in credit, creating a cycle of debt.
Alternatives to traditional payday loans, such as , are increasing in popularity. These apps work by giving you a small advance on your paycheck, and they do not charge fees. If used sparingly, apps like Earnin can be a safer option than a traditional payday loan.
Once you've decided how you're going to borrow the money, it's important to immediately make a . The last thing you want is for a temporary setback to turn into long-lasting or ever-increasing debt.
Not sure where to start? NerdWallet recommends using the  to create a budget since it takes into account your basic living expenses, debt obligations and savings, all in one easy-to-follow framework.
By carefully monitoring your money and building a healthy emergency fund for the future, you can lessen your chances of ever needing to borrow again.