No-Credit-Check Loans: What They Are and How They Work
No-credit-check loans are expensive and can trap you in a cycle of debt. Consider other loan options and resources.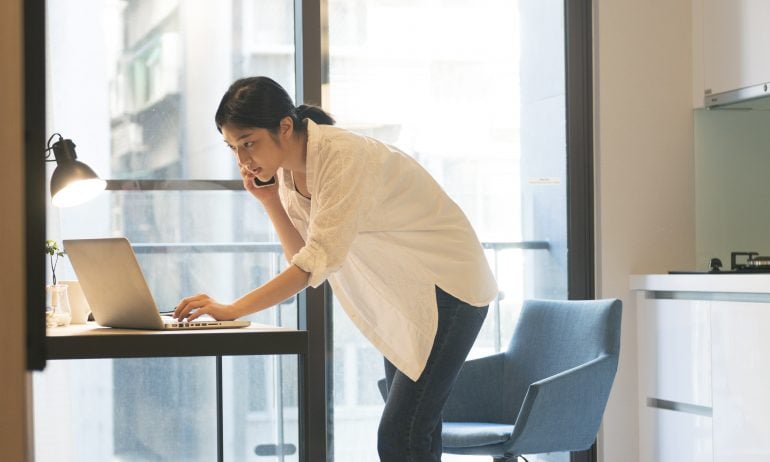 Many or all of the products featured here are from our partners who compensate us. This may influence which products we write about and where and how the product appears on a page. However, this does not influence our evaluations. Our opinions are our own. Here is a list of our partners and here's how we make money.
No matter how dire your need for fast cash, think twice before getting a no-credit-check loan. Why? Because they're potentially as predatory as payday loans or car-title loans and can trap you in a cycle of debt for years.
These loans — also known as no-credit-check — come with rates upwards of 400% in some cases, far above rates you'll find at credit unions or with online lenders.
Consider an example: If a lender charges a 400% APR on a two-year, $2,000 loan, you'll pay $667 monthly to pay it off. That's over five times more — or $549 more — than the $118 you'd pay monthly at the highest APR many lenders that do check credit offer, which is 36%.
Without checking your credit and taking your income and other debts into account, a lender's gauge of your ability to repay the loan isn't as sharp. A no-credit-check lender may also require access to your bank account for automatic withdrawals.
Some lenders don't review your ability to repay very closely and pull the money straight from your account on the due date, knowing that you may need to return and borrow more later.
No-credit-check loan amounts range from $100 to several thousand dollars, and borrowers typically make equal, fixed payments over months or years. But sky-high interest rates on these loans make them harmful in the long run.
The loans are usually marketed with a promise of same-day or next-day delivery of funds. Some lenders also tack on additional products like or charge fees that drive up the cost of the loan even more.
If you need , you may be able to find alternatives to no-credit-check loans by talking to credit counselors, religious organizations and . Here are more options:
Even if you have bad credit (a 629 or lower FICO score), your local may be worth a shot.
Most credit unions offer of $500 and above, and they are often willing to work with you to make the payments affordable. Many also have starter credit cards or loans to help you build a credit history. The interest rate charged by a federal credit union is capped at 18%.
Known as , these credit union-issued loans help small-dollar borrowers avoid the debt trap created by traditional payday loans.
Lenders like and consider borrowers with poor credit, even with scores below 600. OneMain has higher rates but provides faster access to cash, while Avant is a good option for debt consolidation.
Other lenders like and consider factors apart from credit score, such as employment status and income. But watch for high fees, like , that drive up costs.
Lastly, lenders like and  say they don't require you have a credit score to apply, but if you do have credit they'll review it. These lenders rely on things like bank account transactions and paystubs to gauge whether you make enough money and keep enough of it in your account to repay the loan.
, offered by online lender OppFi, is a high-interest installment loan for borrowers with low credit scores. OppLoans determines whether you qualify for a loan using bank account transaction data and information provided by Clarity Services, an offshoot of credit bureau Experian that collects information on consumers with low credit scores. The lender reports payments to the three major credit bureaus — Equifax, Experian and TransUnion — so on-time loan payments can help you build credit. The lender's APRs reach triple digits, though, and the average borrower APR is 159%.