Personal Loan vs. Car Loan: What's the Difference?
Car loans are made for new and used vehicle purchases. Personal loans can be used for almost any large expense.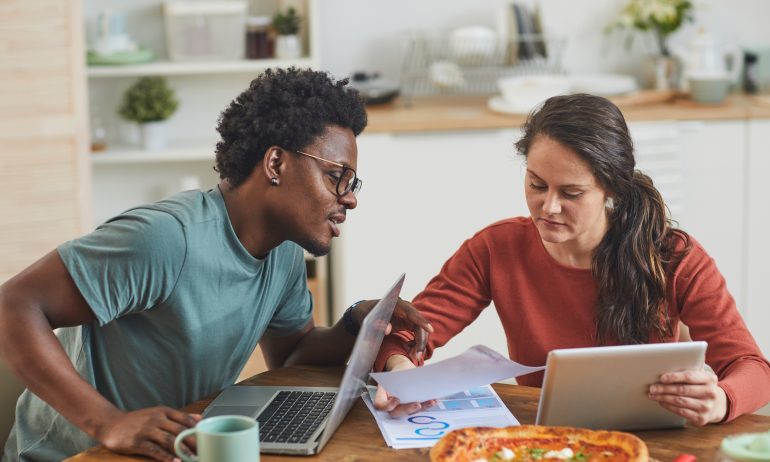 Many or all of the products featured here are from our partners who compensate us. This may influence which products we write about and where and how the product appears on a page. However, this does not influence our evaluations. Our opinions are our own. Here is a list of our partners and here's how we make money.
Personal loans can pay for just about anything, while car loans are used specifically to finance a new or used car purchase. Because personal loans are unsecured, they usually have higher rates than auto loans, which are secured by your vehicle.
are best for large, one-time expenses like debt consolidation or home improvement projects. You can use a personal loan to finance a new or used car, but an  is likely your cheapest option.
Loan amounts, annual percentage rates and other loan features vary between personal and auto loans. This table breaks down the differences.
When auto loans are best: Auto loans are the cheapest way for most people to finance a new or used vehicle. Some lenders and dealerships may offer financing without a down payment, but you'll get a lower rate on your loan if you make one.
are typically used to buy out a car lease. You may also qualify for a lower rate through refinancing if you've made on-time payments toward your auto loan for a year or longer and your credit has improved.
When personal loans are best: Personal loans work best for borrowers who don't want to make a down payment on the vehicle and would take a higher rate in exchange for funds.
Unlike with an auto loan, a lender won't place a lien on your car when you get a personal loan, so you'll have your title if you plan on selling before you've paid off the car.
are typically higher than auto loan rates because the lender takes on more risk by letting you borrow without the leverage of your vehicle.
With an auto loan, the type of vehicle you buy also affects your rate — loans for used cars often have higher APRs than those for new cars.
With both types of loans, your credit profile, income and existing debts influence the rate you receive. Borrowers with good to excellent credit (690 or higher on the FICO scale), steady income and little existing debt qualify for the lowest rates. to see rates from multiple lenders.
Repayment terms on personal loans and auto loans depend on the lender. Some lenders offer one to seven years on a personal loan, but three to five years is more common. Car loans can have terms between two and six years; however, buyers commonly choose terms between five and seven years.
In both cases, longer repayment terms mean you'll pay more in interest over the lifetime of the loan. For auto loans, NerdWallet recommends keeping your repayment term at .
The steps for getting personal and auto loans are similar and involve the following steps: