How Do Car Loans Work?
Here's how to learn the language of auto loans and how they work before buying a car.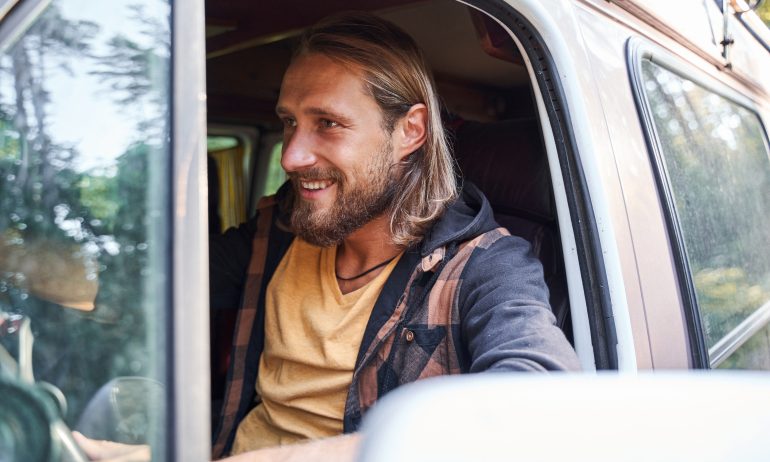 Many or all of the products featured here are from our partners who compensate us. This influences which products we write about and where and how the product appears on a page. However, this does not influence our evaluations. Our opinions are our own. Here is a list of our partners and here's how we make money.
Car loans work by providing a lump sum of money for you to buy a car. Then, it's yours to drive, while also making monthly payments on the loan (with interest) over time. Until you fully repay the loan, the lender holds the title to the car and can repossess it if you fall behind on payments.
To get a car loan, you will need to apply and be approved by a lender. You can apply at banks, credit unions, online lenders and at the car dealership.
Many lenders will pre-qualify you for a loan in a few minutes and estimate an interest rate based on your credit history and answers to some simple questions. Once you find a car, you'll choose the best loan offer, submit a detailed application, then wait for the lender to verify your information and approve the loan.
A pre-approved loan means the application and verification steps are done ahead.
To make sure you receive the best loan, apply to several lenders and compare offers. Don't rely solely on the dealership, where rates and fees can be higher for your car loan.
After you've purchased your car, you'll receive a payment book and lender information in the mail or an email inviting you to set up the account online. Many lenders will discount your interest rate for letting them withdraw payments automatically.
Your lender will request proof of required insurance coverage. Typically, your insurance company will send verification once you put the car on your policy and provide the lender's information.
Key terms to know how car loans work
Before applying for a car loan, you should be familiar with these terms and what they mean.
Annual percentage rate: APR is the amount you pay each year to borrow money, including any lender fees, and it's expressed as a percentage. The APR you receive will be based on several factors, with the most important being your credit history and credit score.

Loan term: The length of time you have to pay off the loan. Loan terms are in 12-month increments, with the most common at 24, 36, 48, 60, 72 and 84 months. NerdWallet recommends no longer than 60 months for new cars and 36 for used cars. The longer the term, the more interest you'll pay over the life of the loan.

Interest rate: Similar to APR, but without loan fees included. Since fees can vary from lender to lender, you should use the APR when comparing loan offers for a more accurate comparison.

Principal amount: The amount of money you originally agreed to pay back. It doesn't include interest.

Amortization: The process of paying off your loan that sends a portion of your payment toward principal and a portion to interest. Early in your loan, a higher percentage of your payment goes to interest. Later, more of your payment will be applied to the loan principal. Because of this, your principal will decrease more quickly toward the end of the loan. (Here is an auto loan amortization calculator to estimate your current balance.)

Down payment: The amount you can pay upfront toward the car's price, lowering the amount of your loan.

Taxes and fees: Additional costs rolled into the total price of your car, such as state sales tax, a documentation fee and possibly other dealer charges.

Total car cost: The full loan amount (including principal, interest, down payment or trade-in) you will pay over the life of your car loan.

Car financing: Refers to paying for a car over time. In addition to getting a car loan, this could include leasing a car or refinancing your current car loan to a new one.

Loan-to-value ratio: The value of your car compared to the loan amount. Because auto loans are secured with the vehicle as collateral, a car's loan-to-value ratio or LTV is a way for lenders to measure their own risk when approving a loan. LTV is calculated with this formula: Loan amount / car value x 100 = LTV. The LTV can affect your loan rate and whether you are approved for a loan.
With an understanding of the language you'll find on car loan applications and agreements, you're prepared to apply to several lenders, compare offers and choose a loan.
Your auto loan needs to work for your situation
Lenders will most likely present options for several terms and rates, resulting in different monthly payments. You may be inclined to go with a longer term to get a lower monthly payment, but this will cause you to pay more interest over the life of your loan.
Consider this example: If you take a $30,000 car loan at a 3.50% APR with a 48-month term, you would pay a total of $2,193 in interest. If you extend that same loan to a 72-month term, your monthly payment will be about $208 less, but you will end up paying $3,300 in interest.
In reality, you will need to balance the lowest term possible with the monthly payment that fits your budget. NerdWallet recommends spending less than 10% of your take-home pay on a car payment. With our car payment calculator, you can input various loan amounts, rates and terms to see different payment scenarios. Taking time to understand how car loans work before you buy a car can help you choose the best loan for your budget and situation.
Get more smart money moves – straight to your inbox
Sign up and we'll send you Nerdy articles about the money topics that matter most to you along with other ways to help you get more from your money.