How Long to Finance Your Car? Say No to 72- and 84-Month Loans
Long loan terms might seem like a good deal, but they cost more in interest and can set you up for other financial problems, like owing more than your car is worth.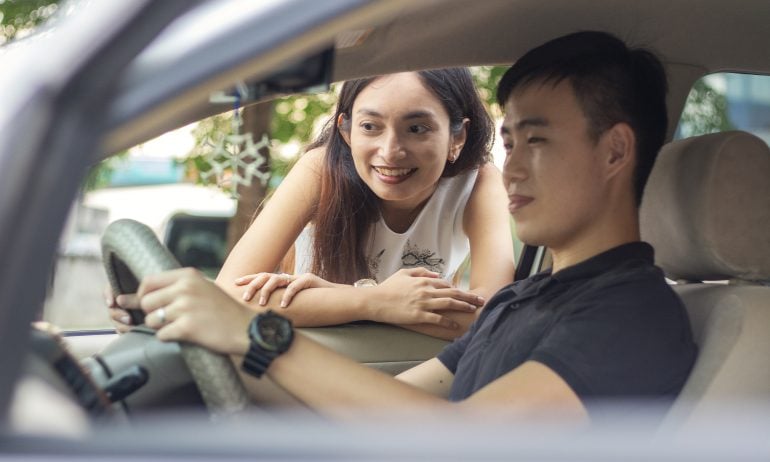 Many or all of the products featured here are from our partners who compensate us. This influences which products we write about and where and how the product appears on a page. However, this does not influence our evaluations. Our opinions are our own. Here is a list of our partners and here's how we make money.
Auto dealers have an answer when the monthly payment on your dream car exceeds what you think you can afford: a longer loan.
You plan for 60 months, but the dealer recommends you extend the auto loan to 72 months, maybe even 84. Your down payment remains the same, your monthly payment falls and you start to picture life with a new ride.
Here's hoping you really love the car, because you will be making those payments for a long, long time. And the path you have chosen gives you few ways to get out of the car until it's nearly paid off.
Long car loan terms set you up for a "vicious cycle of negative equity," says car buying concierge Oren Weintraub, president of AuthorityAuto.com.
Here are a few stats to show you why 72- and 84-month car loans rob you of financial stability and waste your money.
Find preapproved offers before heading to the dealership
Alarming car buying statistics
Auto loans over 60 months are not the best way to finance a car because, for one thing, they carry higher car loan interest rates. Yet 39% of new-car buyers in the first quarter of 2021 took out loans of 61 to 72 months, according to Experian. More alarmingly, Experian's data show 32% of car shoppers are signing loans for between 73 and 84 months — that's from six to seven years.
"To close the deal, [car dealers] need to offer a payment that is comfortable," Weintraub says. "Instead of reducing the sale price of the car, they extend the loan." However, he adds, most dealers probably don't reveal how that can change the interest rate and create other long-term financial problems for the buyer.
Used-car financing is following a similar pattern, with potentially worse results. Experian reveals that 42.1% of used-car shoppers are taking 61- to 72-month loans, while 23% go even longer, financing between 73 and 84 months.
If you bought a 3-year-old car and took out an 84-month loan, it would be 10 years old when the loan was finally paid off. Try to imagine how you'd feel still making loan payments on a 10-year-old car.
Long loan terms are yet another tool the dealer has to put you into a car because they focus you on the monthly payment, not the overall cost. But, just because you could qualify for these long loans doesn't mean you should take them.
5 reasons to refuse long loans
1. You are "underwater" immediately. Underwater, or upside down, means you owe more to the lender than the car is worth.
"Ideally, consumers should go for the shortest length auto loan that they can afford," says Jesse Toprak, CEO of CarHub.com. "The shorter the loan length, the quicker the equity buildup in your car."
If you have equity in your car it means you could trade it in or sell it at any time and pocket some cash.
2. It sets you up for a negative equity cycle. Say you have to trade in the car before a 72-month loan is paid off. Even after giving you credit for the value of the trade-in, you could still owe.
If a situation like that shook out to you owing $4,000, "a dealer will find a way to bury that four grand in the next loan," Weintraub says. "And then that money could even be rolled into the next loan after that." Each time, the loan gets larger and your debt increases.
3. Interest rates jump over 60 months. Consumers pay higher interest rates when they stretch loan lengths over 60 months, according to Edmunds analyst Jeremy Acevedo.
Not only that, but Edmunds data show that when consumers agree to a longer loan, they apparently decide to borrow more money. That suggests they are buying a more expensive car, including extras like warranties or other products, or simply paying more for the same car.
When financing with term lengths from 61 to 66 months, the average amount financed was $29,591 and the interest rate was 4.1%, bringing the monthly payment to $512. But when a car buyer agrees to stretch the loan to between 67 and 72 months, the average amount financed was $33,238 and the interest rate jumped to 6.6%. This gave the buyer a monthly payment of $556.
4. You'll be shelling out for repairs and loan payments. A 6- or 7-year-old car will likely have over 75,000 miles on it. A car this old will definitely need tires, brakes and other expensive maintenance — and may require some unexpected repairs.
Can you meet the $577 average loan payment cited by Experian, and pay for the car's upkeep? If you bought an extended warranty, that would push the monthly payment even higher.
5. Look at all the extra interest you'll pay.
Interest is money down the drain. It isn't even tax-deductible. So take a long hard look at what extending the loan costs you. Plugging Edmunds' averages into an auto loan calculator, a person financing a $27,615 car at 2.8% for 60 months will pay a total of $2,010 in interest. The person who moves up to a $30,001 car and finances for 72 months at a rate of 6.4% pays triple the interest — a whopping $6,207.
So what's a car buyer to do? There are ways to get the car you want and finance it responsibly.
You'll need two things to figure out whether you owe more than your vehicle is worth: the current balance on your loan, and the fair market value of your car.
Fortunately, both numbers are easier than ever to find. Your loan balance should appear on your monthly statement or be available among your account information on your lender's website. If not, you can use an auto loan amortization calculator to get a figure to work with.
You can use Kelley Blue Book or another used-car pricing guide for an estimate on your car's value, or you can get a real offer in minutes from online car buyers such as Carvana, Vroom and CarMax.
4 strategies to turn the tables
1. Use low APR loans to increase cash flow for investing. CarHub's Toprak says the only time to take a long loan is when you can get it at a very low APR. For example, Toyota has offered 72-month loans on some models at 0.9%. So instead of tying up your money by making a large down payment on a 60-month loan and making high monthly payments, use the money you free up for investments, which could yield a higher return.
2. Refinance your bad loan. If your emotions take over and you sign a 72-month loan for that sport coupe, all's not lost. Assuming your credit is good, you may be able to refinance your auto loan at better terms without an early payment penalty or fees.
3. Make a large down payment to prepay the depreciation. If you do decide to take out a long loan, you can avoid being underwater by making a large down payment. If you do that, you can trade out of the car without having to roll negative equity into the next loan.
4. Lease instead of buy. If you really want that sport coupe and can't afford to buy it, you can probably lease for less money upfront and lower monthly payments. This is an option Weintraub occasionally suggests to his clients, especially since there are some great leasing deals, he says. Then, if you still want the car at the end of the lease, you have the right to buy it at an amount stated in the contract called the "residual value."
If you're already experiencing the damage caused by a long loan term and the unneeded expense of a high interest rate, take a moment to look at your current car loan. Use our car loan refinance calculator to see how much you might save by refinancing.
Get more smart money moves – straight to your inbox
Sign up and we'll send you Nerdy articles about the money topics that matter most to you along with other ways to help you get more from your money.