Can I Get Total and Permanent Disability Discharge of My Student Loans?
You must support your total and permanent disability discharge claim with a note from a physician, the SSA or VA.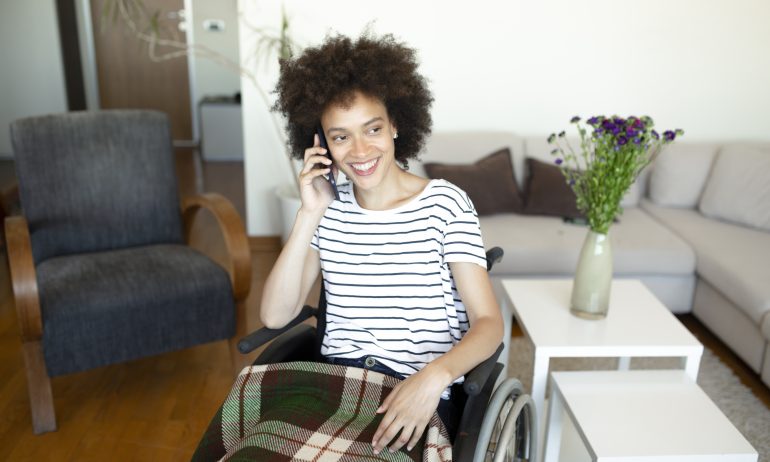 Many or all of the products featured here are from our partners who compensate us. This may influence which products we write about and where and how the product appears on a page. However, this does not influence our evaluations. Our opinions are our own. Here is a list of our partners and here's how we make money.
Total and permanent disability discharge is a type of student loan forgiveness for borrowers who cannot work due to a physical or mental impairment.
To be granted forgiveness, you have to prove that you're unable to work (characterized as substantial gainful activity) due to a physical or mental impairment.
Disability discharge rules during COVID
Typically borrowers must provide annual earnings documentation for three years after discharge. If your annual earnings exceed state poverty guidelines for a family of two (regardless of actual family size) your loans can be reinstated.
However, the Department of Education announced on March 29 it would not require borrowers undergoing post-discharge monitoring to submit annual earnings documentation during the COVID-19 emergency. The change is retroactive to March 13, 2020 and ensures borrowers will not have their loans reinstated for failure to provide earnings information — the reason most reinstated discharges occur, according to the education department.
The information below is for federal student loan borrowers; private lenders have their own requirements. Here's how to get it if you qualify.
What's needed for total and permanent disability discharge
Depending on your situation, you must supply documentation to support your claim from the U.S. Department of Veterans Affairs, the Social Security Administration or a physician. Here's what you need from each:
From the U.S. Department of Veterans Affairs: Typically the VA provides documentation to show you've received a VA disability determination stemming from your time in service. The process is automatic, but you can opt out. One reason you might opt out is if your state considers the amount discharged as income and the cost outweighs the benefit. Find out from your state tax office.
From the Social Security Administration: You must provide a copy of documentation verifying a notice of Social Security Disability Insurance, a Supplemental Security Income award or a Benefits Planning Query that shows your next disability review is five or seven years from your previous disability determination.
From your physician: Your physician must sign your application and provide documentation to back up the claim that your impairment meets at least one of the following requirements:
It's expected to result in death.

It has lasted continuously for a period of 60 months or greater.

It's expected to last for a continuous period of 60 months or greater.
Which loans qualify for total and permanent disability discharge?
The following loans can be forgiven under total and permanent disability discharge: federal direct loans, loans through the Federal Family Education Loan Program, Perkins loans and a TEACH Grant that requires a service application.
How to apply for total and permanent disability discharge
You can complete the application on your own or, if you are unable to, your representative can do it for you. But first you'll need to complete an Applicant Representative Designation form. Nelnet, a federal loan servicer, is in charge of handling all disability discharge applications.
Step 2: Once you finish the online application, you'll have to print it out and complete Section 3 of the discharge application by hand.
Step 3: Attach supporting documentation to your application or have your physician complete Section 4 of the application. You must submit the application within 90 days of your physician signing the document.
Step 4: Submit the completed application and any supporting documentation.
U.S. Department of Education P.O. Box 87130 Lincoln, NE 68501-7130
After completing the application, your federal student loan holder will be notified to suspend all payment collection. But if your loans are in default, all wage garnishment will continue until your application is approved.
Review of completed applications takes less than 30 days to complete, according to the Department of Education. If there's a delay in processing, you'll be notified.
Once your application is reviewed it is sent to the Department of Education for final approval and discharge. There's no federal tax liability, but it's possible your state may tax the amount forgiven.
Track smarter. Save more.
Keep tabs on your cash, cards, and banks all in one place.