2023-24 CSS Profile: Everything You Need to Know
Over 230 colleges use the CSS Profile, an application to award institutional grants and scholarships.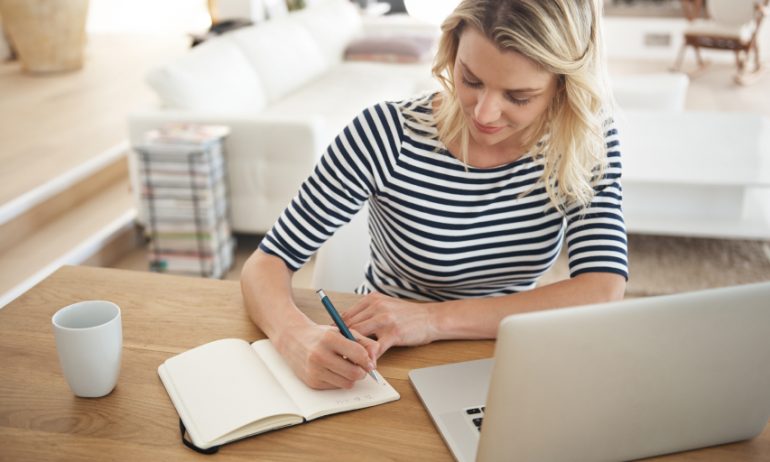 Many or all of the products featured here are from our partners who compensate us. This influences which products we write about and where and how the product appears on a page. However, this does not influence our evaluations. Our opinions are our own. Here is a list of our partners and here's how we make money.
You may have heard of the FAFSA, but to get additional financial aid — and possibly score free money for school — consider submitting the CSS/Financial Aid Profile. Over 200 colleges use it to determine whether you qualify for institutional grants and scholarships.
The CSS Profile, like the Free Application for Federal Student Aid, or FAFSA, is used to assess your family's income and assets to calculate your expected family contribution. And colleges use your expected family contribution to determine your financial aid package.
Who should submit the CSS Profile?
The schools you're considering may require the CSS even if you've already submitted the FAFSA. Check this list to see which schools need it.
When should I submit the CSS Profile?
The CSS Profile for the 2023-24 school year comes out October 1, 2022, and each school or program sets its own deadline. But you should submit no later than two weeks before a school's priority filing date.
What kind of financial aid can I get with the CSS Profile vs. the FAFSA?
The CSS Profile is used primarily by private schools and some state universities to award institutional grants and scholarships to pay for college.
The FAFSA can also be used for institutional aid, but its main use is to help you qualify for federal aid, including grants, work-study dollars and student loans.
How much financial aid will I qualify for with the CSS Profile?
Your actual aid eligibility may vary by school, but you can use the College Board's EFC calculator to estimate your financial need based on the CSS Profile.
Both the CSS Profile and FAFSA calculate your expected family contribution, but each could produce a different result because they use different methodologies. Here's how the CSS Profile determines aid:
• More information is considered. The CSS Profile collects more detailed information about your family's finances and considers assets that the FAFSA doesn't, including home equity, and the value of family farms and small family businesses.
• Your school may have unique questions. Colleges that use the CSS Profile can also add customized questions and adjust the formula they use for determining aid.
• Divorced parents' income may be used. Some schools that use the CSS Profile collect income information for both parents even if they're divorced or separated and don't live together. The FAFSA only considers one parent's income in those circumstances.
Frequently asked questions
What is CSS profile used for?
What schools require CSS profile?
How to fill out CSS profile?
How much does it cost to submit the CSS Profile?
The CSS profile is free for undergraduate students whose family income is less than $100,000. For all others, it costs $25 to fill out and submit the form to one school. You'll pay $16 each to submit to additional schools.
Why should I still submit the FAFSA?
How to complete the CSS Profile
The CSS Profile opens Oct. 1 each year. Before you get started, note your schools' CSS Profile deadlines. Many fall between Jan. 1 and March 31. Some schools have early filing deadlines in November.
Create a College Board account. You might already have one if you took the SAT. You can create a College Board account or login on the College Board website.

Gather your financial documents. Having the following documents on hand will make filling out the application easier:
W-2 forms or other records of income for 2021 and 2022

Records of untaxed income for 2021 and 2022
3. Records of savings, stocks, bonds and trusts. Register for the CSS Profile. This process includes filling in basic identifying information and selecting the schools where you want to send your CSS Profile. Your CSS Profile questions will be customized based on your answers during registration.
4. Complete the application. This takes roughly 45 minutes to two hours, according to the College Board. Many of the questions concern your parents' finances. If they're divorced or separated, have your custodial parent — the one you've lived with most in the past 12 months — complete those questions. If you lived with each parent for an equal amount of time, your custodial parent is the one who provided you with the most financial support in the past 12 months.
5. Have a parent complete the Noncustodial Profile, if necessary. This step only applies if your parents are divorced or separated and your school requires the Noncustodial Profile.
Pay the fee or get a fee waiver
6. Find out whether you're eligible for a fee waiver. The College Board automatically determines if you qualify for a waived application fee based on your responses. The waiver also includes the cost of sending your CSS Profile to up to eight colleges. Generally, you'll qualify for one if you're an incoming freshman and your family's annual income is $40,000 or less.
If you don't qualify for a fee waiver, you'll have to pay the $25 application fee before you can submit the form.
7. Submit the application. Check your work first. Once you submit it, you can't change your answers electronically. If you need to correct your CSS Profile after you've submitted it, print out the application summary form, make your corrections and fax, email or mail it to your school's financial aid office.
8. Submit the application each school year. If you use the same account each year, parts of your application will automatically fill.
Spot your saving opportunities
See your spending breakdown to show your top spending trends and where you can cut back.