3 Ways to Avoid Defaulting on Student Loans After Dropping Out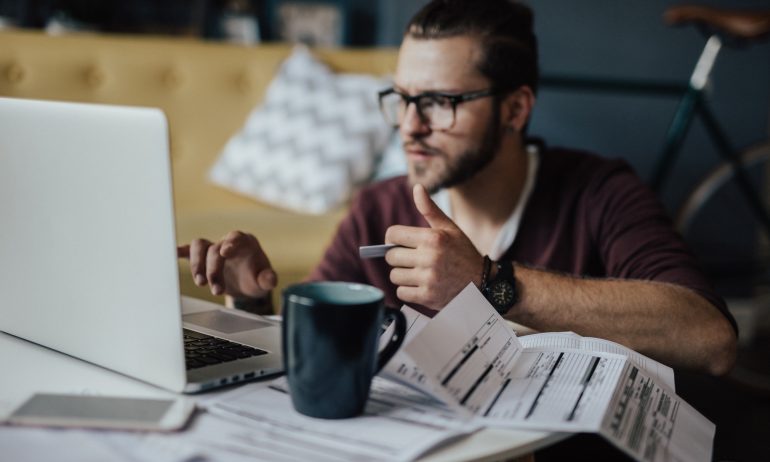 Many or all of the products featured here are from our partners who compensate us. This may influence which products we write about and where and how the product appears on a page. However, this does not influence our evaluations. Our opinions are our own. Here is a list of our partners and here's how we make money.
Dropping out of college isn't part of the plan when you take out student loans. But student debt is a burden that gets worse if you leave school without a degree.
"That's really the challenge for these students: They enrolled in school and take on debt because they thought they'd see an increase of income on the other side," says Craig Anderson, president of Student Connections, a nonprofit focused on student success. "When they have debt but their income doesn't increase, they get into trouble."
Tack a monthly student loan payment onto other expenses, and those who've left school may find that they start missing payments and eventually default. Borrowers without a degree make up nearly half of those who default, according to federal data in a report by the Center for American Progress, a public policy research organization.
A loan typically goes into default after 270 days of missed payments. Then, the consequences pile up:
You lose options that can lower or suspend payments for borrowers in good standing, such as alternative repayment plans, deferment and forbearance

You can't receive more student aid to return to school

The lender can sue you or turn to private debt collectors

The government can garnish or withhold your wages, tax refunds and Social Security payments
Default stays on your credit report for seven years, but the debt never disappears.
"This is not a debt you hide from by not picking up the phone and hoping it goes away," Anderson says.
If you didn't finish college and you have student debt, here are the best ways to avoid default.
1. Find out how much you owe and who to pay
Repayment begins when you leave school for any reason. Before you leave, contact your school's financial aid department to find out who services the loans and what kind you have — federal, private or a combination. For federal loans, log into the National Student Loan Data System. For private loans, contact the bank, credit union or online lender.
When you know the principal amount, interest rate and repayment term, use a student loan calculator to estimate monthly payments.
Your first bill typically arrives after a six-month grace period. During this time, interest will accrue on most loans; it will be added to the total loan balance.
Ten years of repayment is standard for most student loans. If the monthly payment in the period will be too challenging, you may have some options.
You may be eligible to enroll federal loans in an extended, graduated or income-driven plan. The Federal Student Aid website's Repayment Estimator can show you how much you'll pay on each of the plans.
If you have private loans, contact the lender about reducing the interest rate or extending the repayment term.
When the first bill arrives, you can pay by mail, online or by a monthly automatic payment for a 0.25% discount on interest.
3. Create a budget that includes your student loan payment
Student loans aren't the worst debt to hold because interest rates are low compared with high-interest debts such as credit card balances. But you still need to fit the payment into your budget.
"We know student loans are one of the last bills people pay – they need a roof over their head and food on their table first," says Clare McCann, deputy director for federal higher education policy at New America, a nonpartisan think tank.
Plan for your student loan payment by budgeting it with other obligations. One option to try is a 50/30/20 budget: 50% of your take-home income goes toward essentials – including minimum loan payments – 30% for wants and 20% for savings.
When default seems inevitable
Missing a payment kick-starts a 270-day countdown to default. You need to act before you lose future options for relief.
First, call your federal loan servicer and ask about switching to an income-driven repayment plan. If you have little or no income, this can reduce payments to $0. But all federal loan borrowers can find a payment capped at no more than 10% of their discretionary income.
If you can't make payments under income-driven repayment, contact your servicer to discuss general forbearance to pause payments for up to a year on federal loans. Private lenders may also offer the option. Forbearance should only be used as a short-term fix since interest will continue to accrue. It stops the clock on default, preserving the option of an income-driven plan if your finances improve enough to make reduced payments.
Lastly, consider contacting a bankruptcy attorney if other debts such as credit cards are making it impossible to pay for basic living expenses. Bankruptcy rarely eliminates student loans, but it may allow you to redirect money from credit card payments to student loan payments.
Track smarter. Save more.
Keep tabs on your cash, cards, and banks all in one place.