Feds Point Fingers as 'Debt Relief' Companies Prey on Student Loan Borrowers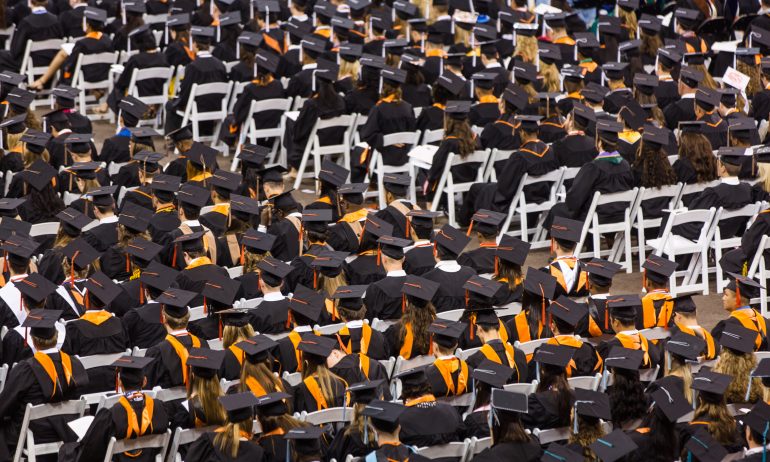 Fraudulent "debt relief" companies are preying on the most vulnerable of the 44 million people with student loans, as federal officials dispute who's to blame and what to do, a NerdWallet investigation has found.
U.S. enforcement agencies — the Consumer Financial Protection Bureau and the Federal Trade Commission — in recent years have closed only seven companies that lured consumers with rosy promises to reduce or forgive student loan debt.
But more than 130 student loan debt relief businesses operating during the period had records of questionable or illegal behavior, according to a NerdWallet review of public records. The search of state and federal documents nationwide identified companies hit by lawsuits, court actions or negative Better Business Bureau ratings — or had owners who couldn't manage their own debts.
Many of the businesses continue fleecing borrowers, NerdWallet found. Some charge illegal upfront fees and monthly dues for debt consolidation, then hijack debtors' accounts and let payments lapse, leading to garnished wages, seized tax refunds and ruined credit.
CFPB officials defend their scant enforcement record. Consumer advocates largely agree with them, saying that playing Whac-A-Mole with debt-relief scammers is a costly, fruitless game.
State prosecutors are trying to fill the void, closing nearly three dozen companies in individual states, but many of those remain free to operate in the other 49.
The consumer agency and advocates fault the U.S. Education Department for enabling what they identify as the root cause of the scams — bad practices of loan-servicing companies such as Navient. Those loan servicers are failing to help debtors struggling to make their payments, driving them into the arms of dishonest companies, critics say.
The CFPB is suing Navient Corp., accusing the servicer of profiting by leaving borrowers in expensive payment plans, an allegation the company denies. Consumer advocates say that if the Education Department made loan-servicing companies steer people into affordable payment plans, desperate borrowers wouldn't fall for debt relief scams.
"The fact that these 'debt relief' companies continue to exist and operate is just a travesty," said Persis Yu, who runs a program to help student loan borrowers at the National Consumer Law Center. "The Department of Education needs to get servicing under control, because improving servicing is one very important way to turn off the spigot that lets the scams operate."
At $1.4 trillion, student loans today trail only home mortgages as a source of personal debt, exceeding credit cards and auto borrowing. One of five U.S. households has a student loan and for many, the burden is onerous.
Millions of borrowers have fallen into delinquency or default, unable to make monthly payments that are often higher than lenders approve for mortgages.
Desperate, they turn to phony debt relief companies that hype promises of lower payments or loan forgiveness.
"They try to take advantage of desperation," says Janna Champagne, a chronically ill Oregon nurse who owed more than $150,000. She paid for help from a company called Debt Relief Pros Inc., but says "they made all kinds of promises they couldn't keep."
At best, companies simply collect customers' money and enroll borrowers in federal programs available for free on government websites. The worst offenders gain power of attorney, IDs and passwords to access loan accounts — and let them lapse.
As a result, money that should be flowing to U.S. taxpayers in the form of loan payments instead is siphoned away by illicit operations.
A team of NerdWallet researchers and reporters examined the student debt relief industry, conducting a federal and 50-state review of court records and other public documents.
The records show that a handful of aggressive attorneys general — notably, those in Washington and Illinois — have shut down the largest number of student-debt companies barred from doing business in individual states.
"There's definitely a Whac-A-Mole problem, which is why the servicer element is so important," said Lisa Donner, executive director of Americans for Financial Reform.
To help consumers, NerdWallet has launched a first-of-its-kind NerdWallet Student Loan Watch List made up of web pages on more than 130 businesses, warning borrowers to beware.
The company that took Champagne's money made the list because Oregon banned it from operating any debt relief business in the state. Washington state ordered the company to make refunds to borrowers there.
But across the country, state officials say they're constricted and outgunned.
"A national solution is the best way to confront this problem," said Shannon Smith, Washington state consumer protection division chief. Smith's agency has taken a leading enforcement role nationally with just two attorneys working part-time on debt relief scams.
The attorney general's press secretary in Florida, a hotbed for national call centers hawking student loan relief, says the rackets swamp federal and state agencies.
"Unfortunately, there are more than enough scams to go around the various enforcement agencies," said press aide Kylie Mason. "We will continue to work together and independently to do whatever we can to shut down these fraudulent schemes as quickly and effectively as possible."
Share your experience with unscrupulous companies to alert fellow student loan borrowers. Unsure whether you're dealing with a scam? Ask other borrowers in the NerdWallet Community.
Outmaneuvering regulators
A decade ago, as failing mortgages contributed heavily to the worst economy in 70 years, the U.S. government moved swiftly and broadly. It imposed new regulations and stepped up enforcement against loan-service companies that failed to help people keep their homes.
The actions stabilized the economy and helped many homeowners avoid financial ruin.
The situation with education borrowing today is "eerily similar" to that of the housing-market crisis, says Seth Frotman, student loan ombudsman for the Consumer Financial Protection Bureau.
Just as scam operators peddled "foreclosure relief" a decade ago, companies today offer phony student-debt relief and charge for free federal programs, Frotman says.
But despite the similarities between the mortgage and student-debt crises, Congress and now two presidential administrations have failed to move broadly or assertively to stop abuse of student borrowers.
In a written statement responding to NerdWallet's findings, an FTC spokesperson noted that the agency has recently sued several student debt relief companies and that it collaborates with state attorneys general on some cases. The spokesperson, who declined to be identified, also said the commission has solved industry problems, banning advance fees for debt relief services sold by telemarketers.
The FTC will continue enforcement, the statement said, ending with: "stay tuned."
Frotman's agency has closed only three of the debt companies in its six years of operation. He called student loan scams symptoms of "sloppy servicing" by contractors the Education Department hires to administer federal loans.
"One of the quickest ways to put the scams out of business is to make sure borrowers can get the help they need, when they need it, for free, from their student loan servicer," Frotman said.
The Education Department doesn't police the debt relief industry, other than sending cease-and-desist letters to companies that falsely claim an affiliation with the department. Agency officials declined to comment on NerdWallet's findings.
In Congress, some Democratic lawmakers advocate a crackdown.
At a House Oversight Committee hearing May 3, Rep. Elijah Cummings, D-Md., decried fraudulent debt relief companies that persuade borrowers to sign power-of-attorney agreements.
"Something about this, it just tears at my heart," Cummings said. "It would be legislative malpractice for us not to protect these students."
But the prevailing mood in Washington, D.C., is for less oversight, not more. Republicans, who control the House, Senate and White House, express less interest than Democrats in protecting student borrowers.
President Trump's 2018 budget proposal aims to eliminate subsidized federal student loans and debt forgiveness for government and nonprofit workers.
Offering help in a complex system
Honest nonprofit groups, such as members of the National Foundation for Credit Counseling, help educate consumers. Counselors certified by the organization, such as Illinois-based counselor Taunya Kennedy, say they fill a need that loan servicers don't: helping people understand their options for repayment and possible loan forgiveness.
Loan servicers are "not necessarily in the business to educate," says Kennedy, who works for Money Management International. "That's what we're in the business to do."
Champagne, the nurse who paid Debt Relief Pros $360 to sign her up for disability relief, received a court-ordered refund from the company. She says she tries not to think about her student loans. When she's not working part-time, she's caring for her 15-year-old daughter, who has autism.
Champagne says she plans to file for bankruptcy. She hopes to get her loans discharged by proving undue hardship. But that may prove difficult because Congress passed a law making borrowers responsible for student loans even after bankruptcy.
"I had a plan," Champagne says. "Life just curveballed me."
Reporter Alex Richards contributed to this story.
Student loans from our partners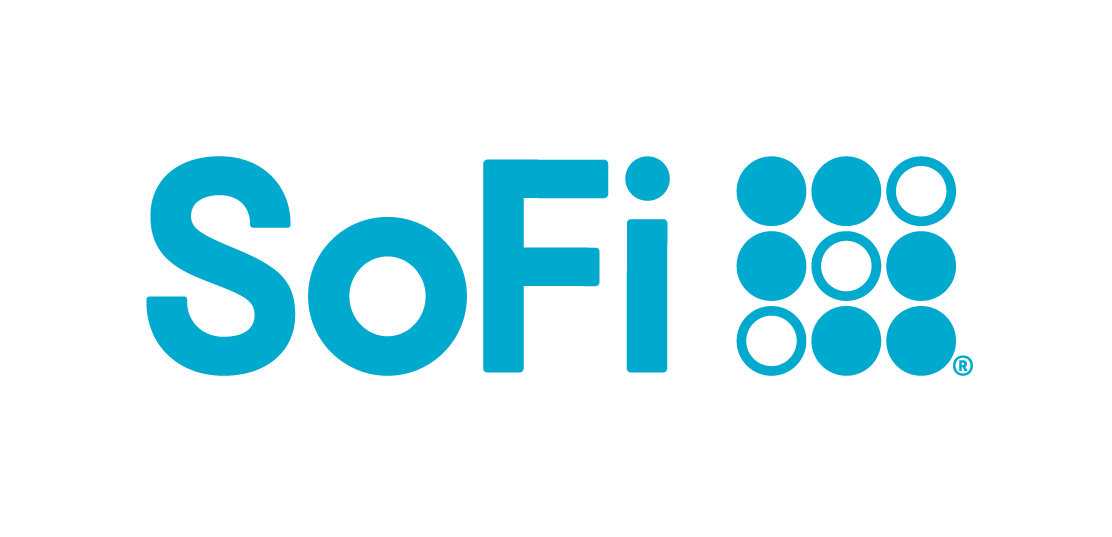 Spot your saving opportunities
See your spending breakdown to show your top spending trends and where you can cut back.