Does the GI Bill Pay for Coding Bootcamp?
Eligible veterans should use the VET TEC program to pay for coding bootcamp before turning to their GI Bill.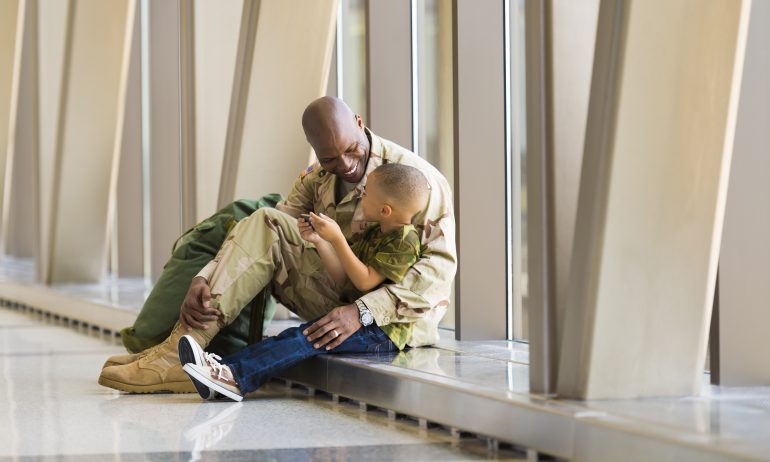 Many or all of the products featured here are from our partners who compensate us. This may influence which products we write about and where and how the product appears on a page. However, this does not influence our evaluations. Our opinions are our own. Here is a list of our partners and here's how we make money.
You can use the GI Bill to pay for costs at approved coding bootcamps. But the VET TEC program might be a better way to cover those expenses and allow you to preserve your GI Bill for higher-cost, longer-term educational opportunities.
Here's what you need to know if you're a veteran looking to use education benefits through the Department of Veterans Affairs, or VA, for coding bootcamp.
GI Bill for coding bootcamp
The GI Bill pays tuition costs and provides a housing and book allowance for approved coding bootcamps. Check the GI Bill Comparison Tool to make sure your school is on the approved list and to determine how much your benefit will cover.
You'll need to apply with the VA to access this benefit. It'll process your application and mail you a certification letter, which usually takes about 30 days. The certification letter will tell you how much of the GI Bill you're eligible for.
The GI Bill is designed to cover enough schooling for a bachelor's degree. And using the GI Bill for a bootcamp will reduce your remaining eligibility. Depending on the cost of the program, a bootcamp might not be the best way to maximize your GI Bill benefits.
You may have another option.
VET TEC program for coding bootcamp
You may be able to use the Veteran Employment Through Technology Education Courses, or VET TEC, program to pay for a coding bootcamp.
The VET TEC program is a five-year pilot that started in 2019 and is scheduled to end in 2024. It's available to veterans who have at least one day of eligibility on their GI Bill. Current active duty service members are not eligible.
Like the GI Bill, VET TEC pays tuition costs and a housing allowance for approved coding bootcamps. But unlike the GI Bill, it doesn't cover costs for books.
The VET TEC housing allowance mirrors that of the GI Bill, where qualifying students receive the military Basic Allowance for Housing, or BAH, rate of the school's ZIP code for an E-5 with dependents for in-person programs. For online programs, the housing allowance is one half of the national average for an E-5 with dependents — $917 through July 31, 2022.
While this program is tied to GI Bill eligibility, it doesn't count against the time left on your GI Bill. In fact, you can use your GI Bill and the VET TEC benefit at the same time. You can also use the VET TEC more than once so long as your bootcamp programs are at least 18 months apart.
You can find approved programs by selecting the "VET TEC training providers only" option on the GI Bill Comparison Tool. Note that only full-time programs are eligible, but you can attend online.
The VET TEC program has limited funding and won't be available for new enrollees again until Oct. 1, 2021. Secure your approval letter now to be ready when funding replenishes.
Spot your saving opportunities
See your spending breakdown to show your top spending trends and where you can cut back.