How Often Should You Refinance Student Loans?
You can refinance as often as you like as your finances improve or rates fall.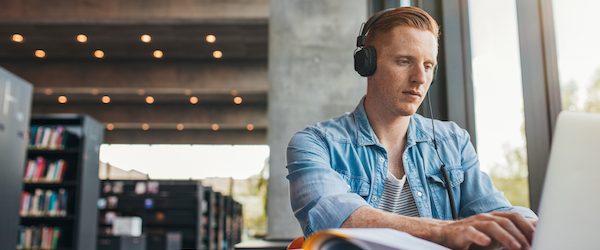 Many or all of the products featured here are from our partners who compensate us. This may influence which products we write about and where and how the product appears on a page. However, this does not influence our evaluations. Our opinions are our own. Here is a list of our partners and here's how we make money.
You can refinance your student loans as often as you'd like. It can make sense to refinance multiple times — especially when your finances improve or private lenders decrease their rates.
Refinancing typically doesn't carry any origination fees or other costs, and student loans don't come with prepayment fees. If you can find a lower interest rate, you can save yourself money each time.
Why you should refinance multiple times
Refinancing means you combine your student loans into a new private loan with a lower interest rate. A lower rate will save you money over time by decreasing the amount you pay in interest. If you refinance again at an even lower interest rate, you can save more.
For example, say you graduate with private student loan debt of $40,000 at an 11% interest rate. You'll make $551 payments every month for 10 years and pay $26,120 in interest by the time the loan is repaid.
You may eventually qualify for a better rate as you begin earning more money and building your credit, or if interest rates drop. If you refinanced the loan a second time at 4% after two years had passed, you'd save an additional $68 a month and $6,507 in interest over an eight-year term.
Is it bad to refinance student loans multiple times?
It's not bad to refinance student loans multiple times if you're going to save money or get a more manageable payment.
Refinancing federal loans will cost you access to loan forgiveness programs and income-driven repayment options. But if you already gave up those benefits, refinancing private student loans again can be a no-brainer.
The primary downside to refinancing often would be that lenders do a "hard" credit check before approving each new loan, and too many inquiries can lower your credit scores. Still, it's in your best interest to shop around for the lowest rate possible.
You can avoid a bigger ding on your credit than necessary by limiting your shopping to a short window — typically up to 45 days — or prequalifying with multiple lenders before officially applying. Prequalifying won't impact your credit score, but it will let you know what rate you qualify for.
Can you refinance student loans?
Should I refinance my student loans?
Does refinancing student loans save money?
How do you refinance student loans?
Spot your saving opportunities
See your spending breakdown to show your top spending trends and where you can cut back.