How to Afford College for Your Kid
Prioritize retirement savings before you help your kid pay for college with a loan or by tapping your home's equity.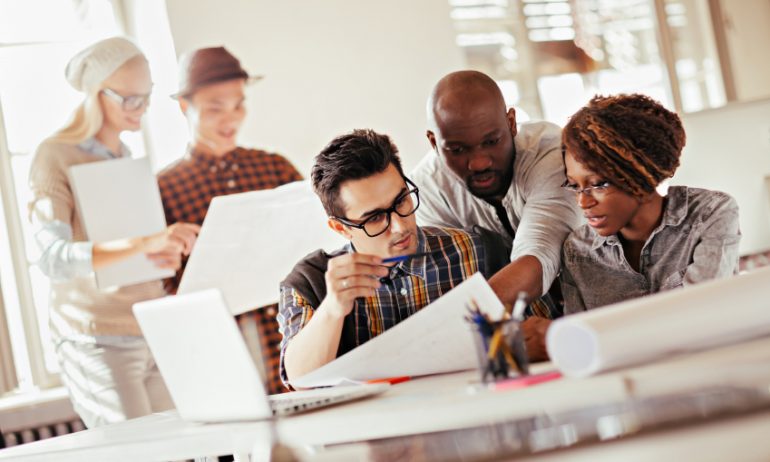 Many or all of the products featured here are from our partners who compensate us. This influences which products we write about and where and how the product appears on a page. However, this does not influence our evaluations. Our opinions are our own. Here is a list of our partners and here's how we make money.
All parents want to pay for their kids' college, but many families find themselves too wealthy to qualify for financial aid but too strapped to pay out of pocket.
If that's the case for you, financial advisors agree you should prioritize retirement savings over paying for college. After all, your kid can take out federal student loans, but your nest egg won't grow itself.
Still, if you're set on covering your child's tuition, you have two options: Get a student loan for parents or tap your home's equity, if you have any.
Which is best? There's no easy answer when your kids' education, your own financial future and your home are at stake. Think through the factors below to help you decide what to do.
Get pre-qualified in just 3 minutes with Credible
Check multiple student loan lenders to get accurate, pre-qualified rates with no impact to your credit score.
Take out a federal student loan for parents
You can borrow money for your kid's college with a federal direct PLUS loan. To apply, submit the Free Application for Federal Student Aid, or FAFSA. The form will also make your child eligible for grants, scholarships, work study and federal student loans.
Private lenders also offer parent loans. Going the private route may be best if you have excellent credit. A high credit score may qualify you for a lower interest rate than you'd get with a federal parent loan.
However, private loans don't offer all of the benefits that federal loans do. Families should turn to private loans only if they're in a strong financial position and have a large emergency fund, says Betsy Mayotte, president and founder of The Institute of Student Loan Advisors
Consider tapping your home equity
With home values high and mortgage rates low, it's a great time to use your home equity, says Kevin McKinley, a financial planner and principal/owner of McKinley Money LLC in Eau Claire, Wisconsin.
There are three ways to unlock your equity:
A home equity line of credit, or HELOC.

A home equity loan, often referred to as a "second mortgage."

A cash-out mortgage refinance.
Depending on how you tap your equity, there are pros and cons to consider. For instance, you'll have to pay closing costs if you refinance your mortgage.
Tapping your home equity is risky because you're putting one of your most valuable assets on the line. If you can't make the payments or your home's value declines, you could lose it.
"You don't want to take out equity to the point where if the housing market drops, all of the sudden you're underwater," Mayotte says.
Despite the risks, tapping your equity may be a better deal than a student loan "when it comes to just straight dollars and cents," McKinley says. But he also acknowledges an emotional component involved with using home equity.
"Some people are uncomfortable with the notion of mortgaging their home," he says. "If that's the case, they should just get student loans."
This decision is weighty enough that it's worth consulting a financial advisor. Feeling confident about the way your family pays for tuition will help you keep calm as you face one of the biggest transitions as a parent: sending your kid off to college.
Get pre-qualified in just 3 minutes with Credible
Check multiple student loan lenders to get accurate, pre-qualified rates with no impact to your credit score.
Spot your saving opportunities
See your spending breakdown to show your top spending trends and where you can cut back.