What Is a Private Student Loan?
Private loans are offered by banks, credit unions and online lenders.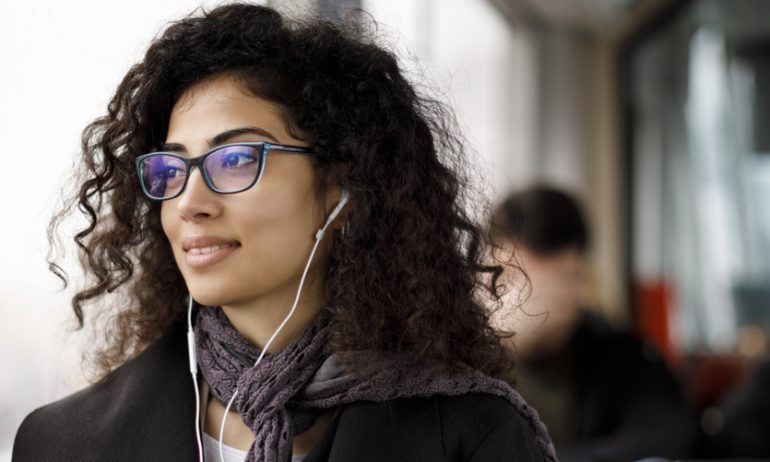 Many or all of the products featured here are from our partners who compensate us. This may influence which products we write about and where and how the product appears on a page. However, this does not influence our evaluations. Our opinions are our own. Here is a list of our partners and here's how we make money.
Learn more about private student loans
Private student loans, like federal student loans, can be used to pay for college costs, but they originate with a bank, credit union or online lender rather than the federal government.
Private student loans are best used to fill a college payment gap after maxing out federal loans. Federal loans are preferable to private loans for several reasons:
You don't need a credit history or a co-signer.

The interest rate on federal loans tends to be lower.

Federal loans offer benefits like income-driven repayment options and forgiveness opportunities.
To get a federal loan, submit the Federal Application for Federal Student Aid, or FAFSA. You don't need to complete the FAFSA to get a private loan, but you should do it anyway. The application is also the key to accessing free financial aid like grants, scholarships and work-study.
Who can get a private loan?
Private lenders look for borrowers who check off a few boxes:
A good credit score or a co-signer who has one.

A steady income or a co-signer who has one.
Private graduate student loans may allow for a co-signer. Private parent loans usually won't allow for co-signers, so borrowers need to meet these requirements.
How much you can borrow in private student loans
Private student loans don't have the same limits federal ones do. You're limited to $12,500 annually and $57,500 total in federal student loans. Graduate students can borrow up to $20,500 annually and $138,500 total.
Private loans max out at your college's cost of attendance, minus any financial aid. Each lender may have its own limits for the total debt you can take on. For example, Ascent limits borrowing to $200,000 over the borrower's lifetime.
How long will you pay off a private student loan?
A private student loan repayment term varies by lender. Some offer only one 10-year repayment term, which is the standard term for federal loans. Others have terms ranging from five to 15 years.
Most private lenders allow you to defer payments until after you leave school. But some private lenders expect you to make small, interest-only or fixed payments while you're enrolled. When you leave school, you usually get a six-month grace period before a bill arrives.
Your loan collects interest daily when you defer payments and during your grace period. When repayment begins, all the interest that accrued is tacked onto your loan total.
What kind of interest rate to expect with private student loans
Private loans typically have higher interest rates than federal loans. The higher your or your co-signer's credit score and income are, the more likely you are to get a low interest rate.
It's possible to get a private student loan interest rate that is lower than the federal rates. To do this, you'll need excellent credit and a lender that offers rates below those offered by the federal government.
Most private lenders offer two options for interest rates: fixed and variable. A fixed rate stays the same throughout the life of the loan. A variable rate changes monthly or quarterly.
Always compare private student loan offers from multiple lenders. Interest rates aren't the only thing to consider: Fees, repayment options and borrower protections are all important, too.
How to get a lower interest rate on private student loans
If you don't get the best rate on a private student loan now, you can get a lower one down the road by refinancing. That means a private lender pays off your current loans and gives you a new loan with a lower interest rate and repayment term.
You must meet any income requirements and typically have a credit score in the high 600s to refinance, or a co-signer who meets these qualifications. You can opt to refinance all of your loans or just the private ones. But if you refinance federal loans, you'll lose all federal protections and repayment options.
Spot your saving opportunities
See your spending breakdown to show your top spending trends and where you can cut back.