How Do You Qualify for a Parent PLUS Loan?
You can't have 'adverse credit history' and must be a parent to be eligible for a parent PLUS loan.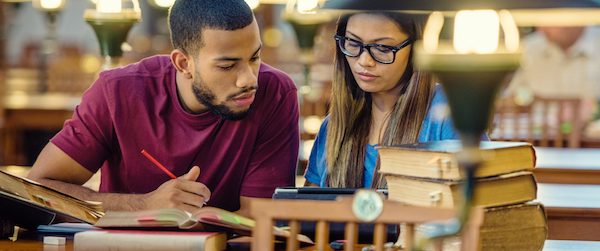 Many or all of the products featured here are from our partners who compensate us. This may influence which products we write about and where and how the product appears on a page. However, this does not influence our evaluations. Our opinions are our own. Here is a list of our partners and here's how we make money.
You can qualify for a parent PLUS loan if you meet the following eligibility requirements:
You don't have "adverse credit history."

You are the parent of a qualified undergraduate student.

You meet general federal aid requirements.
Here's more information about parent PLUS loan eligibility and what to do if you don't qualify.
What credit score is needed for a parent PLUS loan?
No minimum credit score is needed to get a parent PLUS loan. Federal loans aren't like private parent student loans, which use your credit score to determine whether you qualify and what interest rate you'll receive.
But parent PLUS loans do have a credit check, and you won't qualify if you have adverse credit history. That can include negative line items on your credit report like payments that are 90 days late, tax liens and more.
Check your credit for adverse information before applying for a parent PLUS loan. You are entitled to one free report a year from each credit reporting bureau — Equifax, Experian and TransUnion — or you can get a free credit report through NerdWallet.
Who can apply for a parent PLUS loan?
In addition to passing a credit check, you must meet other requirements to apply for a parent PLUS loan.
You must be a parent. Only parents — including adoptive stepparents — can qualify for a parent PLUS loan. You can't get a parent PLUS loan if you're a grandparent or guardian, even if you're legally responsible for a child.

Your child must be an undergraduate. Your child is only eligible if they're a dependent undergraduate student who is enrolled at least half-time at an eligible Title IV college or career school. There aren't parent PLUS loans for graduate students.

You both must be eligible for federal student aid. You and your child will need to meet general eligibility requirements for federal loans, including being a U.S. citizen or eligible noncitizen and having a valid Social Security number.
What to do if you don't qualify for parent PLUS loans
If you qualify for a parent PLUS loan through either of these methods, you're also required to complete credit counseling on the federal student loan website.
You can also consider borrowing or co-signing a private student loan if you can't meet the non-credit parent PLUS loan requirements — for example, if you're a grandparent. Borrowing privately may not be a solution if your credit is a problem; if you can qualify with a private lender, your interest rate might be higher than it would be for a parent PLUS loan.
How to apply for a PLUS loan
To get a parent PLUS loan, you or your child must submit the Free Application for Federal Student Aid, or FAFSA. Then, ask the student's school how to proceed. Most schools will require you to apply for PLUS loan on studentaid.gov.
You can borrow up to the cost of attendance minus any other financial aid your child received in parent PLUS loans. Because that limit is high, make sure you can afford to take on parent loans before you borrow.
Spot your saving opportunities
See your spending breakdown to show your top spending trends and where you can cut back.