Joe Biden and Student Loans: What He's Done for Borrowers
Biden's student loan forgiveness plan has debt cancellation in the pipeline for most borrowers, but legal challenges could unravel his vision.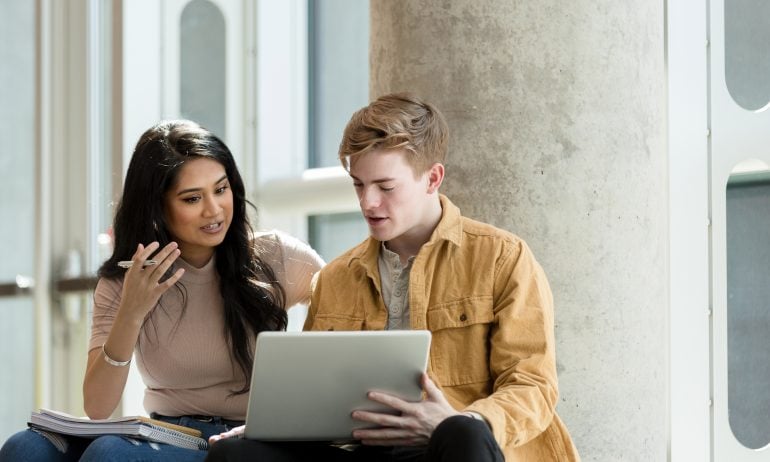 Many or all of the products featured here are from our partners who compensate us. This influences which products we write about and where and how the product appears on a page. However, this does not influence our evaluations. Our opinions are our own. Here is a list of our partners and here's how we make money.
Updated June 7, 2023 to note that the latest forbearance expiration date.
The Supreme Court is now deciding the fate of the most high-profile of President Biden's multiple efforts to ease the nation's collective $1.6 trillion in federal student loan debt.
Meanwhile, federal student loan payments have remained frozen over three years and nine pause extensions. Payments will finally resume 60 days after June 30. This final forbearance expiration date was codified in the debt ceiling deal signed by Biden in June 2023.
But broad student debt cancellation is Biden's most high-profile effort yet.
In August, the White House announced relief of up to $20,000 per federal borrower. Close to 26 million applied for federal student debt cancellation in the weeks after the Department of Education released the application in mid-October. But intensifying legal arguments escalated the relief plan to Feb. 28 oral arguments before the Supreme Court, which is expected to make a final decision by the end of June. 
"This president has done more, especially for the most vulnerable student borrower populations, than any other administration I've ever seen," says Betsy Mayotte, a student loan expert with more than two decades of experience and the president and founder of The Institute of Student Loan Advisors.
Even if debt cancellation survives the scrutiny of the Supreme Court, it may not be enough to help future student borrowers. Biden's critics say he has failed to address a core problem that prompted public pressure for forgiveness in the first place: sky high college costs and record inflation that has spurred interest rates on student loans to rise after years of lows.
What Biden has done for borrowers so far
Forbearance: The White House has extended the broad, zero-interest pause on loan payments that begun under Trump. Federal student loan payments will resume 60 days after June 30, and per the debt ceiling bill, there can be no further extensions.
A new income-driven repayment plan: The new IDR plan will change how payments are calculated and how much income is counted. For most borrowers who enroll, monthly payments should be cut by half or more.
Relief on defaulted loans: The White House on Aug. 18, 2022 announced a program to wipe the slate clean for more than 7 million borrowers who have defaulted on their student loans, which brings severe consequences including possible seizure of tax refunds and Social Security checks and long-lasting impacts on credit. The Fresh Start program addresses most of the consequences of default by removing the penalties and making the rehabilitation process cheap and easy for borrowers who choose to rehabilitate their loans and move forward with a payment plan.
Emergency relief fund: More than 18 million college students have received direct financial aid under the Higher Education Emergency Relief Fund since the start of 2021. The Biden administration created this fund to help universities provide cash grants to current students amid the pandemic. In 2021 alone, institutions distributed $19.5 billion worth of emergency grants.
Get the scoop on student loans
Stay up to date on how student loan forgiveness and repayment may affect your finances.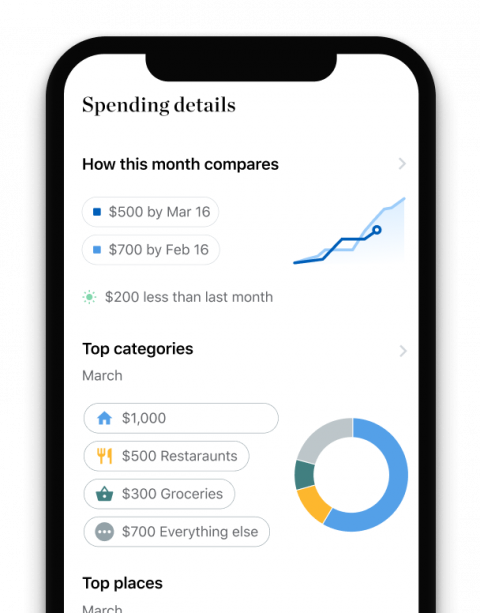 Other plans we're watching: financial aid, student debt
Policy proposals in the works
New regulations to prevent interest capitalization and improve forgiveness
Revised income-driven repayment
More cost and performance transparency from colleges
Reconsideration for PSLF applications
Streamlined student loan services
Student loan servicer changes
A fresh start for student loan borrowers in default
Income-driven repayment fixes

Tackle your student loan debt with Summer
Get customized repayment solutions for every step of your student loans journey.
Keep track of these dates
June 2023: Supreme Court decision on student debt forgiveness expected. However, the decision could technically be announced any time after Feb. 28.
June 30, 2023: Deadline for the 2022-23 FAFSA. Also the end of student loan forbearance, if lawsuits have not been resolved before then. Payments would start in 60 days.
Aug. 28, 2023: The latest date federal student loan payments resume, if lawsuits remain unresolved.
December 2023: Opening date for the 2024-25 FAFSA (delayed from the standard Oct. 1 opening date).
End of 2023: Some borrowers who want to take advantage of additional months counted toward income-driven repayment under the one-time IDR waiver, or account adjustment, must act.
Borrowers with commercially-held FFELP loans must consolidate by the end of 2023 to benefit.

Borrowers considering PSLF must submit an application for PSLF by the end of 2023 to ensure the recount will be applied to the PSLF count of 120 months.

Borrowers weighing IDR forgiveness must enroll in an IDR plan by the end of 2023, so future payments are counted.
Student loans from our partners

Spot your saving opportunities
See your spending breakdown to show your top spending trends and where you can cut back.