Parent PLUS Loan Repayment: 5 Manageable Options
Options include refinancing, consolidating and making payments on an Income-Contingent Repayment plan.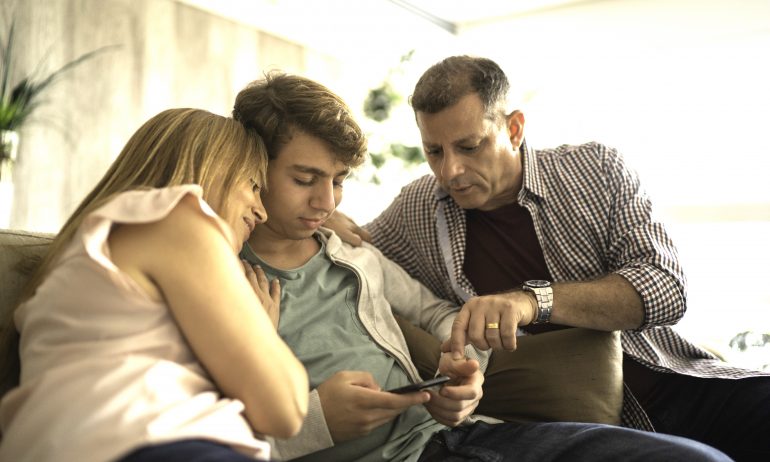 Many or all of the products featured here are from our partners who compensate us. This influences which products we write about and where and how the product appears on a page. However, this does not influence our evaluations. Our opinions are our own. Here is a list of our partners and here's how we make money.
Student loans aren't limited to students. Parents often help their children cover college costs by taking on debt — often in high-interest federal parent PLUS loans.
The best parent PLUS loan repayment option is the one that fits your family's financial situation and goals, like repaying loans quickly, getting a manageable payment or qualifying for loan forgiveness.
Here are parent PLUS loan repayment strategies to consider.
How to pay off parent PLUS loans quickly
Refinance to a lower interest rate
If you want to pay off parent PLUS loans quickly, refinancing to a lower interest rate can help you become debt-free faster and save you money in interest. You can refinance parent PLUS loans in your name, or the child can take over the PLUS loan by refinancing it in his or her own name.
To qualify, you generally need good credit and enough income to comfortably afford all of your expenses and debt payments — including housing, student loans and credit cards. Refinancing isn't a good option for borrowers who are pursuing student loan forgiveness or need to make payments based on their income. You'll lose these federal benefits by refinancing with a private lender.
Use this calculator to estimate how much you could save by refinancing parent PLUS loans:
Follow the standard repayment plan
How to lower parent PLUS loan payments
Parent PLUS loan consolidation
Consolidating parent PLUS loans won't save you money in the long run, but it can lower your monthly payments. It's also necessary for accessing other parent PLUS loan repayment options, such as income-driven repayment plan and loan forgiveness.
When you consolidate parent PLUS loans, they become a federal direct consolidation loan. You can consolidate even if you only have a single parent PLUS loan.
You'll have 10 to 30 years to repay the consolidated loan, depending on the loan balance. On a longer repayment schedule, you'll have lower monthly payments but also pay more in interest over time.
Income-Contingent Repayment
Income-Contingent Repayment reduces your monthly federal student loan payment to 20% of your income or the amount you'd pay on a fixed 12-year repayment schedule, whichever is less. It also offers forgiveness after 25 years if you're still making payments at that time.
Income-Contingent Repayment is the only income-driven repayment plan parent PLUS loan borrowers can use. To be eligible, you must first consolidate your parent PLUS loans.
Switch to Income-Contingent Repayment only if you can't afford payments on the standard 10-year federal repayment plan. On Income-Contingent Repayment, you'll pay more in interest and you'll be required to pay income tax on any amount forgiven.
How to transfer a parent PLUS loan to the student
Refinancing with a private lender
Parents and students often share responsibility for repaying parent PLUS loans. But legally, the parent owes the debt.
If you want to transfer parent PLUS loans into the student's name, refinancing with a private lender is your only option. Not all refinance lenders allow this, but several do. To qualify, the student must have good credit — a score in the mid-600s or higher — and a low debt-to-income ratio, meaning they have enough income to cover their expenses and debt payments.
How to get parent PLUS loan forgiveness
Public Service Loan Forgiveness
Public Service Loan Forgiveness is a federal program that forgives nonprofit and government employees' loans after they make 120 monthly payments, or 10 years' worth. Unlike with Income-Contingent Repayment, the forgiven amount won't be taxed.
Make sure you fully understand how to get Public Service Loan Forgiveness before pursuing it, because the program has very specific rules and requirements. For instance, the parent must work for a qualifying employer to get forgiveness on parent PLUS loans; the student's employment doesn't matter.
If you want to pursue PSLF, consolidate your parent PLUS loans to switch to the Income-Contingent Repayment plan. Otherwise, you may not have a balance left after 120 payments to be forgiven.
Spot your saving opportunities
See your spending breakdown to show your top spending trends and where you can cut back.