Should I Take a Gap Year?
Gap years are getting more popular, but they're not right for everyone.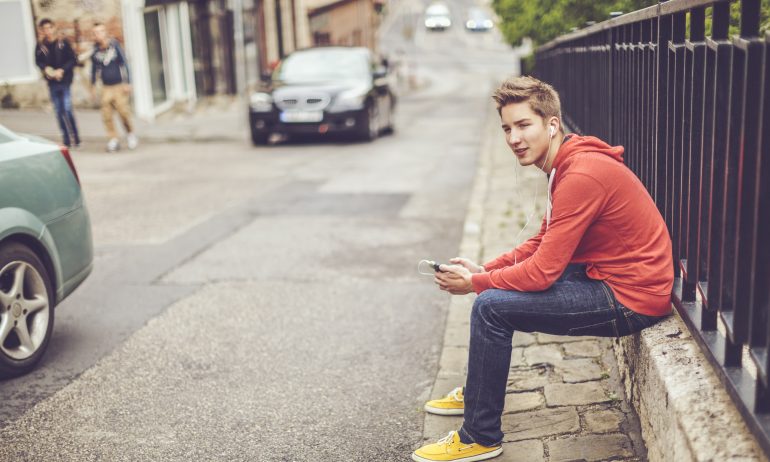 Many or all of the products featured here are from our partners who compensate us. This influences which products we write about and where and how the product appears on a page. However, this does not influence our evaluations. Our opinions are our own. Here is a list of our partners and here's how we make money.
Taking a year off school to travel the world or dive into self-discovery can sound like the perfect way to celebrate graduation and get ready for the next phase of your studies. You might even consider taking a year off to work and save money to help pay for college. While a gap year may lead to greater academic outcomes (or extra money) when you return to school, taking a year off isn't the best move for everyone.
Here's how to know if a gap year is right for your situation.
You can get academic credit
Getting the benefits of a gap year while making progress toward your degree could be the ultimate win. And better yet, some programs allow students to use financial aid to pay for gap year costs.
College-sponsored programs are the most likely to offer academic credits for your gap year activities. You might even earn enough credits to return to college as a sophomore after a year of travel — meaning you will still be on track to graduate within four years.
If you're choosing a gap year program that offers credit, make sure those credits will transfer to your college before you commit. Transferring for elective credit is good, but getting credit for general education requirements is the best outcome. Any course can usually serve as an elective — so save those for later in your program. But general education credits are specific graduation requirements. Here are some programs that offer college credits:
American University Gap Program: A one- or two-semester program where students intern for a Washington, D.C.-based organization. You can intern in Washington or your hometown and earn up to eight academic credits. Best for students who want Washington exposure.

Carpe Diem Latitudes Year Program: An overseas program that starts with a three-month group immersion followed by a semester-long individual volunteer placement. You can earn up to 36 quarter credits through Portland State University. Best for students who want group and individual assignments.

International Studies Abroad: Students can choose from several overseas gap year programs through International Studies Abroad. The programs focus on several areas including language, humanities and international studies, and you can earn up to six credits from Carroll College. Best for students who want variety in gap year options.

Tufts University 1+4 Bridge Year program: A yearlong program in which students work 30 hours a week at an overseas organization. You are enrolled in one Tufts online class during the program and complete language classes at a local school. Best for students accepted to Tufts University who want to volunteer overseas.

Verto Education: Students choose from several overseas locations and Hawaii. The program focuses on service learning and experiential education and automatically transfers up to 30 semester hours to one of 45 partner colleges — making you a sophomore when you return for school. Best for students who want to attend a Verto Education partner school and graduate within four years.
Some of these programs might not be available right now due to the COVID-19 pandemic. Check with program administrators for the most up-to-date details.
You have financial backing
Knowing how you'll finance a gap year is a key consideration as the cost may be out of reach for many students. For example, an all-inclusive gap year program, like the nine-month international program from Winterline, can cost $55,000. Year On's eight-month program costs $24,000. Even lower-priced programs — like the eight-month adventure program from High Desert Center that costs $8,250 — might be a stretch without financial aid.
Taking a gap year without financial support could put you in a situation where you are taking out high-interest personal loans or compromising your safety and experience on a subpar or low-budget gap year.
Gap year programs are convenient because they can coordinate travel, work opportunities, volunteer activities, learning experiences, food, housing and other logistics. If you have financial support — from your parents or other means — you could select a program that meets your needs without having to worry about how you'll pay for it.
You need to save money for college
A gap year might be necessary if you need to save money for college. Students who can find stable, full time work opportunities have the opportunity to save their earnings over the year and decrease their future college debt burden.
But if you plan to work during your gap year and don't have financial support for living expenses, you might end up spending more money than you're able to save. And that could hurt in the long run. A new report from the Federal Reserve Bank of New York estimates that students who delay entry to college could earn $90,000 less over their lifetime than their peers who didn't take a break.
Some companies provide education benefits to eligible employees. For example, Starbucks covers 100% of tuition for Arizona State University online bachelor degree programs. In that case, you may not need to take a gap year to save if you can manage work and school at the same time.
You're burned out and your grades are slipping
If you're in the middle of college, it's best to prioritize graduation and consider a gap year before starting your career. But if you're not able to excel in college because of academic burnout, it might be better to take a break. Students who take time off after starting school are called stopouts.
And while stopping out isn't ideal, it's better than failing classes. You might come back more energized and motivated after you have a break.
If you need a stopout, communicate your plans to your college and loan servicer. Make sure to follow your school's leave-of-absence process so that you can return without hassle. And stopping out could trigger your loans to go into repayment, so contact your student loan servicer to try to negotiate favorable terms for your absence.
Gap year:
A yearlong sabbatical before starting college or graduate school, or before entering the workforce. A
gap year
can lead to greater academic success, but stopping out — taking a break in the middle of your studies — can have unintended financial effects.
Financial aid:
Money to help students pay for college in the form of grants, scholarships, work-study or loans.
Financial aid
can come from the government, school or private organizations. Students should request federal financial aid by completing the FAFSA.
Stopout:
A break from college during an academic program. A
stopout
differs from a gap year, which typically is taken between academic studies, such as between high school and college. Stopping out breaks up the momentum of your degree program and could cause you to have to make payments on your student loans. This term can also refer to a person who takes this type of break.
Student loan servicer:
The private company that manages your federal student loan payments until they are repaid.
Student loan servicers
might not always offer the best repayment options, so it's important to ask questions and advocate for yourself.
Spot your saving opportunities
See your spending breakdown to show your top spending trends and where you can cut back.