Cheated by a Student Loan Forgiveness Scam? What to Do Next
You can only get student loan forgiveness through the federal government — not a private debt relief company.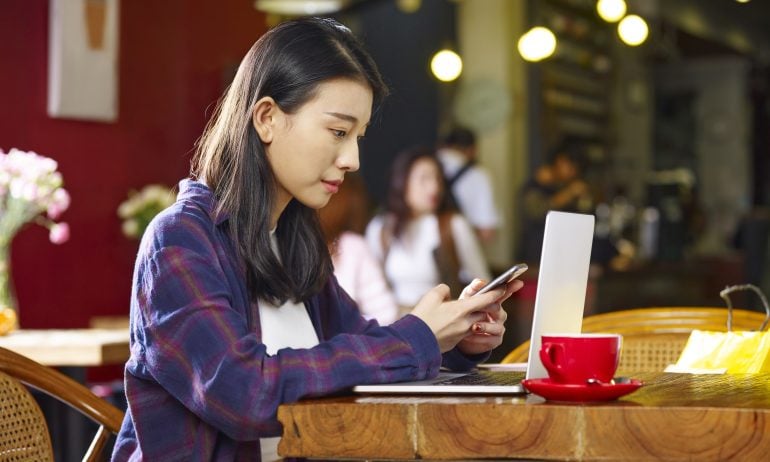 Many or all of the products featured here are from our partners who compensate us. This influences which products we write about and where and how the product appears on a page. However, this does not influence our evaluations. Our opinions are our own. Here is a list of our partners and here's how we make money.
Dozens of companies charge high fees and claim to help borrowers get student loan forgiveness or debt relief. But if you're dealing with anyone but the federal government or a nonprofit, it's a scam.
That doesn't mean you're stuck. You can end contact with such companies and apply to federal student loan programs that could reduce your debt or eventually lead to forgiveness through U.S. Department of Education websites. And those programs are free.
Here's what to do if you're involved with a misleading student loan relief company:
1. Sever your connection with the company
Call the company to request a refund and cancel your contract, if you signed one. If you've set up automatic payments, alert your bank or credit card issuer that you no longer authorize charges from the "debt relief" company.
The company may not respond or cooperate with your request to cancel. You can stop making payments anyway, says Persis Yu, director of the Student Loan Borrower Assistance Project at the National Consumer Law Center.
"Given that these companies exist on the fringe of legitimacy," Yu says, "I think borrowers should feel OK to stop making payments."
However, there's an "outside possibility" that the company could sue you for breach of contract or send your bill to collections, she adds.
Once you've cut off contact with the company, monitor your personal and financial information for a while afterward, says Suzanne Martindale, a staff attorney at Consumers Union. Make sure that you're no longer being charged and that negative marks don't appear on your credit report.
2. Alert your lender or servicer
If you don't know who your servicer is, log into the Federal Student Aid website to check. Your loans are likely private if you don't see them listed on the government's website, but they will appear on your credit report. If you have more than one loan, you may have accounts at multiple servicing companies.
If the agent from the loan servicing company you speak with isn't helpful, ask to talk with their manager, says Robyn Smith, an attorney who works with Yu at the NCLC and also at the Legal Aid Foundation of Los Angeles.
"Take it as high as you can," Smith says.
3. Regain control of your student loan account
If you've given the "debt relief" company access to your student loan account through a power of attorney form, revoke that agreement. To do so, contact your lender or servicer in writing and attach the original agreement if you have it. Send a copy of the letter to the debt relief company.
Smith suggests saying something in the letter to the servicer like, "I am notifying you that I am revoking the attached consent. As of today, please stop all communications regarding my account with [the debt relief company's name]."
You may need to get the statement notarized if your servicer requires it, Yu adds. Even if it doesn't require it, notarizing the statement will help it carry more weight. Make copies of the statement and save them for your records.
Once you regain control of your student loan account, resume making loan payments to your federal loan servicer or lender if you stopped.
4. Use existing federal loan help
Despite what it might claim, there's nothing a student "debt relief" company can do that you can't do for free through the Department of Education or your federal loan servicer. That includes:
Also, you can refinance your student loans through a private company if you have good credit and enough income to comfortably afford payments. However, in doing so you'll give up access to the federal loan programs listed above.
5. Seek legitimate professional help
If you're looking for a professional with whom to discuss your student loan situation, a certified student loan counselor trained by the National Foundation for Credit Counseling is a safe option. These advisors work for nonprofit credit counseling agencies and provide one-on-one services for free or nominal costs. You can locate a counselor on the NFCC's student loan help website.
For more complicated problems, such as navigating default or dealing with collectors, it may be smart to contact a student loan lawyer. Some legal aid nonprofits have expertise in student loan issues and can assist you for free or at a reduced rate. Search for your local organization and ask if it or another organization can help.
It may feel like shouting into a void, but filing complaints is a crucial step. Government officials base their investigations of fraudulent companies on consumer complaints. Filing one also increases chances of getting your money back.
Finally, consider contacting members of Congress to tell your story. Staff members in charge of constituent services may be able to help.
Spot your saving opportunities
See your spending breakdown to show your top spending trends and where you can cut back.