Apprenticeships: How They Work and How To Land One
These on-the-job training programs pay you while you're learning a skill, appealing to those who want to avoid student debt.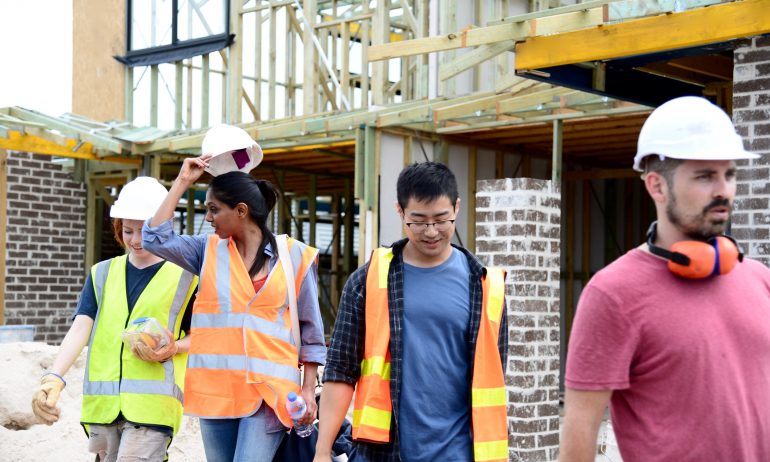 Many or all of the products featured here are from our partners who compensate us. This influences which products we write about and where and how the product appears on a page. However, this does not influence our evaluations. Our opinions are our own. Here is a list of our partners and here's how we make money.
Apprenticeship programs are ways to train for a career while earning money instead of going into debt. These paid, full-time positions teach skills through a combination of on-the-job experience and classroom instruction. An apprenticeship might be right for you if you enjoy hands-on learning and are interested in a career that has apprenticeships available.
Typical program length: One to six years

Credentials offered: Often provide a nationally recognized certification

Average starting wage: $15 per hour
Most apprenticeships are registered with either the U.S. Labor Department or a state apprenticeship agency, depending on the state. Registered apprenticeships must meet certain standards, such as giving apprentices pay raises as their skills increase. The average wage for a worker who has completed an apprenticeship program is $50,000 a year, according to recent Labor Department data.
At the end of the 2016 fiscal year, there were just over 630,000 active registered apprentices, according to the department — a small number compared with the more than 20 million students enrolled in U.S. college and universities in fall 2017, according to the National Center for Education Statistics.
Student loans from our partners

How apprenticeship programs work
Apprentices typically work 2,000 hours per year of their program, plus have a minimum of 144 hours of classroom work, according to the department. That comes out to about 43 hours a week, 50 weeks a year.
The particular requirements needed to complete an apprenticeship vary by program — programs may be time-based, competency-based or a hybrid. In time-based programs, apprentices need to fulfill a certain number of hours. In competency-based programs, apprentices must demonstrate that they've mastered required skills.
Which careers have apprenticeships?
The most popular apprenticeships in 2016 were for electricians, plumbers, carpenters and other skilled construction trades, according to the most recently available federal data. There is also a slowly growing number of corporate apprenticeships in finance, insurance, technology and human resources.
Companies that have apprenticeships include Aon, CVS Health, The Home Depot, IBM, Time Warner Inc. and Zurich Insurance Group.
They're paid, which means you'll earn money instead of taking on student debt.

They offer hands-on experience in the workplace in addition to classroom learning; the classroom portion may be online or at a local college or trade school, and may count for college credit.

They lead to careers that offer decent pay and room for advancement.
They can be competitive to enter because there are relatively few available.

They're limited to certain fields; although there are efforts to expand the apprenticeship model to more companies and industries, apprenticeships remain concentrated in skilled trades such as electric, plumbing and carpentry.

Periods of unemployment are common.
How to get an apprenticeship
Apprenticeships vary because they're sponsored by different employers, unions and industry associations. But in general, here's how to find one and apply.
Complete any prerequisites, such as a qualifying exam, pre-apprenticeship course or interview.

Wait for an opening. Since many apprenticeships are competitive, there may be a waiting list.
Get pre-qualified in just 3 minutes with Credible
Check multiple student loan lenders to get accurate, pre-qualified rates with no impact to your credit score.
Spot your saving opportunities
See your spending breakdown to show your top spending trends and where you can cut back.