11 Best Moving Tips for an Easier, Cheaper Move
Get multiple estimates, avoid peak charges, keep meticulous records and more.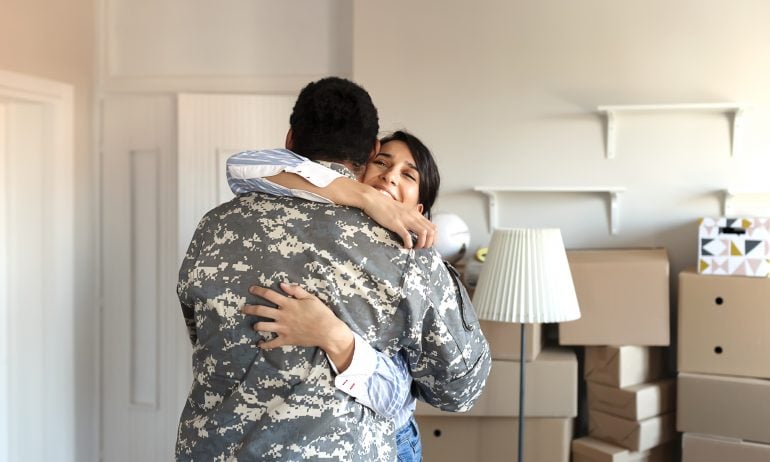 Some or all of the mortgage lenders featured on our site are advertising partners of NerdWallet, but this does not influence our evaluations, lender star ratings or the order in which lenders are listed on the page. Our opinions are our own. Here is a list of our partners.
No matter how amazing the destination, most folks dread moving day — and that's putting it mildly. But while some stress and expense is unavoidable, your upcoming move truly doesn't have to be awful. These simple moving tips will help get you and all your belongings to your new home smoothly.
Getting ready to buy a home? We'll find you a highly rated lender in just a few minutes.
Enter your ZIP code to get started on a personalized lender match
1. Budget for the full range of moving expenses
The cost of hiring movers or renting a truck might be your largest moving expense, but it won't be your only one. You'll also need to earmark additional funds for things such as packing materials, tips for movers, cleaning and storage.
Sizing up your total costs early — and allowing time to find ways to trim expenses if needed — can help you avoid charging more than you planned or taking on debt at the last minute. If you decide to borrow money for the move, it also gives you plenty of time to apply for a personal loan for moving expenses or an introductory 0% APR credit card.
2. Get multiple estimates
Whether you hire movers or take a do-it-yourself approach, try to get at least three estimates before booking. Prices can range widely among companies, especially for large or long-distance moves. If you book the first company you get a quote from, you risk overpaying.
If you're booking a moving company, vet options carefully before making a reservation. Make sure the company you're hiring is licensed and insured. Read customer reviews and check Better Business Bureau ratings. Ask others who have moved about which companies they liked — and which were horror stories.
Costs can rise when you move during high-demand times. Because so many people move during summer, for example, it can drive up rates during those months. The same goes for moves scheduled for the beginning or end of months and on weekends.
For a more affordable move, try booking your move between mid-September and April, the moving-services website Moving.com suggests. You might also be able to bring costs down by booking a move for the middle of the month and/or on a Monday, Tuesday, Wednesday or Thursday, the site adds.
4. Handle utility and address changes early
As soon as you know your moving date and new address, reach out to utility companies to arrange for these services to be turned off in your old home and activated in your new one. This way, you'll have one less thing to deal with as your moving day gets closer and your to-do list grows. To build in buffer time, you may want to terminate old services the day after you leave and have new ones turned on the day before you arrive.
This is also the time to notify others about your upcoming address change and arrange with the U.S. Postal Service to have mail forwarded. If you forget to do this, you could miss bills or other important mail, potentially triggering late fees.
If you've lived in your current home for a while, odds are you've accumulated a lot more stuff than you want or need. Lighten your load by selling, donating or giving away unwanted items. Eliminating clutter could result in a significantly faster, lighter move, potentially saving you money if you're paying movers by the hour or by load weight. Plus, you won't have to waste time packing and unpacking things that no longer serve you.
Full-service moving company overviews from NerdWallet
6. Find free, cheap or repurposed boxes and packing supplies
A few months before your move, start collecting boxes, tape and materials to protect your fragile items. Although you may have to purchase some packing materials at retail price, you should be able to find most of the boxes you need at local businesses, retailers and online communities at little or no cost.
These common household items can also do double duty as moving boxes or packing material, which can help you reduce moving costs:
Hampers: Rigid hampers with lids make great moving boxes, and soft hampers can transport light, non-fragile belongings.

Milk crates/laundry bins: These containers work for moving bottles of laundry detergent, household cleaners and dishwashing supplies. Wrap bins in bubble wrap to keep items from falling out.

Cooking pots/food containers: Wrap up small kitchen gadgets or spice bottles, and pack them inside.

Towels, linens and socks: These soft materials can protect fragile items.

Straws: To keep necklaces untangled, run each one through a straw and then secure with tape at either end. You can also string rings on the straws to keep them from rolling around and getting lost in transit.

Luggage: Rather than load empty suitcases on your truck, pack them with shoes and clothing.
7. Allow plenty of time for packing
Boxing up everything you own feels especially overwhelming if you save the entire job for the last minute. To manage that stress, start packing a month or two early and do a little each day, beginning with non-essential decorative items and out-of-season clothes.
Given the size of the job, the idea of hiring someone to handle packing and unpacking may seem appealing. But these services can increase your moving costs significantly, sometimes by more than $1,000. Also, when you leave packing to someone else, they'll have their own ideas about organization, which could make it harder for you to keep track of everything.
8. Keep meticulous records
Before your move, record an inventory of your belongings, either on paper or digitally. One way to do this: For each box packed, mark a number on the outside, write down the same number on your inventory sheet and list the items contained in the box. This way, if you need to find a specific item quickly before or shortly after your move, you won't have to unpack several boxes at once. And if a box goes missing, you'll be able to determine which one it was and what it contained.
You can also stay organized — potentially saving time and money in the process — by:
Designating a folder for all your moving paperwork, including receipts, contracts and documents. If a shipment is lost or damaged, you'll need these to file a claim with the moving company.

Photographing valuable or fragile possessions, such as furniture, pianos or artwork, so you have a record of their condition before the move, in case they're damaged.

Photographing wire connections for TV, sound systems and computers to make it easier to set everything up in your new home.

Photographing any furniture that needs to be disassembled for DIY moves to serve as a guide for reassembly. Carefully label and bag all small screws you remove.
Boxing possessions so that they'll arrive in one piece is only half the job. The other equally important goal is to ensure that unpacking goes smoothly too. To accomplish this:
Box by room: Only pack items from the same room together in a box.

Pack clothing on hangers: This makes it easy to transfer them to your new closet.

Color code: Code every box by its destination room. An easy way to do this is to place a colored sticker (or piece of tape) on the outside of each box and place a corresponding sticker on the door frame of each room in your new home before boxes are unloaded. (You can color code furniture this way too.)
10. Keep important items with you
Hopefully, everything on your moving truck will arrive on time and nothing will be lost or damaged, but it's still best to keep valuables and things you use daily with you on moving day. You may want to pack a personal moving bag and include:
Laptops, tablets and chargers.

Important documents, such as birth certificates and passports.

Your child's favorite toy or blanket.

Baby supplies like diapers and wipes.

Water bottles and snacks.
11. Unpack essential rooms first
By the time your belongings are unloaded, you'll likely be exhausted. Be easy on yourself and know that it's not humanly possible to finish unpacking in one night. To minimize stress, start unpacking bedroom, bathroom, and kitchen essentials first. As long as you unpack enough to make the beds, have basic supplies in the bathroom and enough dishes and cutlery to enjoy a takeout dinner, everything else can wait until you've had a good night's sleep.
Get more smart money moves – straight to your inbox
Sign up and we'll send you Nerdy articles about the money topics that matter most to you along with other ways to help you get more from your money.