2 Reasons to Get a Home Equity Line of Credit — and a Bunch of Reasons Not to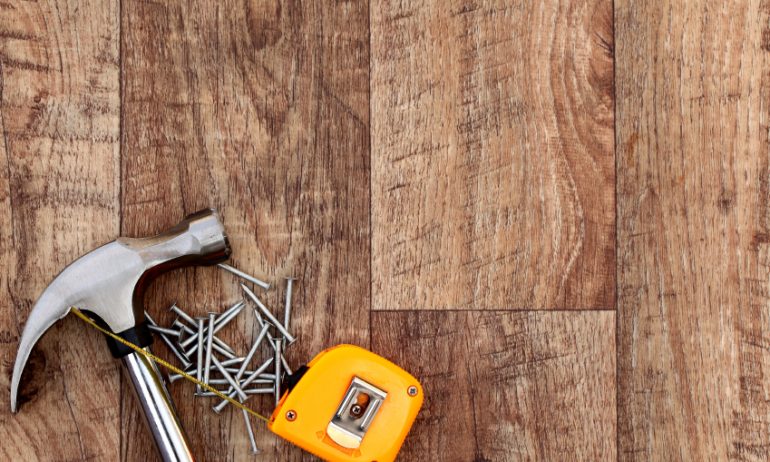 Many or all of the products featured here are from our partners who compensate us. This may influence which products we write about and where and how the product appears on a page. However, this does not influence our evaluations. Our opinions are our own. Here is a list of our partners and here's how we make money.
The current market value of your home minus what you still owe on your mortgage is your equity — if it's a positive number. But if you owe more than your home is worth, you don't have any equity. Instead, you're underwater.
Property information provider CoreLogic estimates more than 5 million homeowners are trapped underwater, but many millions more are able to enjoy an appreciating asset.
Those who have equity built up in their homes can consider tapping it with a HELOC, a home equity line of credit. It's a revolving loan funded by your home's equity — a second mortgage often tied to a checkbook or credit card. Using a HELOC can either be a smart financial decision or a major mistake that can put your home at risk. It all depends on what you use it for.
To help you decide where your planned use of a HELOC falls on the spectrum, keep this in mind: It's a common point of view among financial planners that the only good use for a HELOC is for expenditures that increase the value of your home.
With that in mind, here are two good reasons to use your home's equity and several reasons not to.
Good reason No. 1: You need major home repairs
A HELOC is an excellent source of funds when major home repairs are required. When important systems fail, such as your central air conditioning or furnace, you'll have a go-to financial resource available. A HELOC is also handy for expensive preventive maintenance, which can help avoid minor catastrophes.
Replacing old cast-iron plumbing, bolstering a worn deck, repairing a cracked foundation — all of these can require major outlays and also protect your home investment. Many of these items aren't covered by homeowners insurance, either.
In fact, Remodeling magazine says you'll recoup more of your investment in general maintenance, such as new siding, a garage door replacement, or a roof repair, than on a major kitchen or bathroom remodel.
How much equity do you have?
Your home equity can help you pay for improvements. NerdWallet can show you how much is available.
Good reason No. 2: It's time for a home upgrade
Remodeling projects can also be a good use of a HELOC. Adding value to a home by leveraging its equity for improvements can make financial sense over the long haul — if you choose your upgrades wisely. But even the most popular home improvements can't return more value than their cost.
The most cost-efficient upgrade among popular remodeling projects is the minor kitchen remodel, estimated to cost just under $20,000 with a resale value of over $15,000 — about an 80% return on investment.
The improvement with the highest ROI (101.8%) is a simple entry door replacement, with an estimated cost of $1,200. No need to secure a HELOC for that.
Generally speaking, it doesn't make sense to use a HELOC for any other reason. Here are some common HELOC temptations and why they rarely make for a wise financial decision:
When paying off credit card debt at a lower interest rate. The logic would seem to make sense: replace high-interest credit card debt with a lower-interest HELOC payment. The problem is; you're putting your home at risk, swapping unsecured credit card debt with a loan collateralized by your home.

When paying for a vacation. Resist the temptation to finance a "dream vacation" with your mortgage. It's easy to fall into a trap of paying for one getaway after another, then pay for them over a longer and longer period of time as interest and debt continue to swell.

When financing a college education. Parents hoping to help their kids fund a college education often use a HELOC to supplement meager savings. Student loans, while often maligned, are usually the better choice — especially federal loans, which offer benefits you can't get anywhere else, including forbearance during times of financial difficulty.

When launching a business. Starting a business is a high-risk proposition at best, even without putting your home on the line.

When buying a car. Auto loans are made for this, reflecting a finance term that better suits the useful life of a vehicle. Putting your house up for a purchase guaranteed to rapidly lose value, and probably ending up paying for a vehicle long after it's been retired, makes little sense.
It's important to manage a HELOC wisely. Having a diligent repayment plan and taking advantage of associated tax deductions are the first steps. The rest is about using your home's equity sparingly.
A 2013 study by the Federal Reserve Board in Washington, D.C., found that 30% of mortgage defaults in Los Angeles County, California, from 2006 to 2009 were by homeowners who borrowed against the rising value of their homes. It's simple math: Homeowners who withdraw equity from their home end up with larger mortgages and bigger mortgage payments — and assume greater risk when property values decline.
As real estate prices continue to rise, consumers will be tempted to tap the equity in their homes — hopefully, for the right reasons.
Get more smart money moves – straight to your inbox
Sign up and we'll send you Nerdy articles about the money topics that matter most to you along with other ways to help you get more from your money.