12 Million Homeowners Ready to Sell: What They Need To Know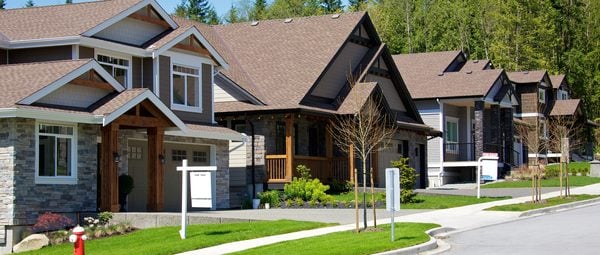 Some or all of the mortgage lenders featured on our site are advertising partners of NerdWallet, but this does not influence our evaluations, lender star ratings or the order in which lenders are listed on the page. Our opinions are our own. Here is a list of our partners.
Selling your home is complex. You're strategizing about the listing price and making improvements so that it's more appealing to potential buyers. But you're also preparing to change the backdrop of your day-to-day life, with all the feelings moving brings.
Millions of American homeowners are taking the first steps in this process. Just over 12.1 million homeowners — 16% of them — plan to sell their primary residence within the next 18 months, according to a new survey of over 1,400 homeowners commissioned by NerdWallet and conducted online by The Harris Poll.
Their motivations for moving are mixed, but some sellers point to a changing market. More than 2 in 5 (44%) of those planning to sell in the next 18 months say recent shifts in the housing market have them selling sooner than initially planned — but a larger share of future sellers (56%) say those changes have not expedited their timeline.
"Homeowners can see that we're moving away from a strong seller's market in many areas. So their feelings and motivations are shifting, too," says NerdWallet home expert Holden Lewis. "Also, selling your home is an emotional decision as well as one of dollars and cents, so it's unsurprising that people have a variety of motivations and sentiments."
No matter their motivations, home sellers will face a similar journey. We've matched our survey results with tips for future sellers to make the process easier.
1. Ready your home for the sale
You should definitely do the dishes before your open house, but what about fixing the drafty front door or the roof leak? Roughly three-quarters (76%) of homeowners who plan to sell their homes within the next 18 months say they'll be spending money on major repairs and renovations to make their homes more appealing to buyers, according to the survey.
They are expecting to spend a median of $3,000, with 19% of future sellers who plan on doing improvements saying they'll shell out $15,000 or more.
"Homeowners preparing to sell should make their renovations count, spending where they're most likely to increase home value and get a good return on their home improvement investments," according to Lewis.
Start by evaluating your home's curb appeal, says Lewis. This can include keeping landscaping well-maintained, tidying your yard or porch, and power-washing or painting your home's exterior.
"After that, your best return on investment comes from freshening up the kitchen and bathrooms if they're outdated," he adds. "There's no need to go overboard. New flooring, updated fixtures and refaced cabinets might be enough."
Getting ready to buy a home? We'll find you a highly rated lender in just a few minutes.
Enter your ZIP code to get started on a personalized lender match
2. Get to know your local market
Nearly half of all homeowners (45%) say there are more homes for buyers to choose from in their communities now than there were a year ago, according to the survey. In some places, a perceived increase in available homes for buyers could be spurring other owners to enter the market, selling one home for another. Nearly 3 in 5 (58%) of those planning to sell in the next 18 months say there are more homes available for buyers to pick from in their areas.
Nationally, monthly year-over-year growth in active listings has been positive since October 2018, according to data from Realtor.com. This reverses a trend; it hadn't been positive since August 2014.
But housing trends are largely localized.
What the national news says about the housing market may not give sellers an accurate snapshot of what's happening in their community. Availability, average listing prices, days on market and demand all vary between cities and even from neighborhood to neighborhood.
Knowing your local market can help you gauge the right time to sell, how long it could take to close a deal and the amount of money you might get out of your home.
Use online real estate sites to see what comparable homes are doing in your area. Keep tabs on how long they've been on the market, whether their prices have been adjusted and how their final sale prices compare to what you think your home is worth. If you're using an agent, tap into their local expertise to get a better handle on home sales in your neighborhood.
3. Know what your home is worth and price accordingly
Many homeowners who previously predicted their home's future value have recently changed their projections, according to the survey. Roughly three-fourths (76%) of all homeowners say their expectations of how their home value would change in the coming two years have changed over the past year. About 2 in 5 (38%) say they believe their home value will rise within the next two years, but they previously didn't think it would increase or were unsure.
Many of those planning to sell in the next 18 months have become more pessimistic over the past year — 16% of that group believe that their home value will decrease within the next two years, when they previously didn't or were unsure.
Tracking your home's estimated value can help set realistic expectations in real time. Use a home value estimator to get an idea of your own home's value and how it's been changing. Pairing that information with what you know about your local market and your listing agent's expert input, you can begin to set a listing price.
"It's important to keep track of your home's value and that of neighboring homes," says Lewis. "With this information, you'll have a better shot at setting an appropriate asking price when you do put your house on the market."
You're not only setting a price for your home based on its value; you're pricing it to meet your goals for the sale, too. For example, if your priority is a quick sale, you may keep the price low in hopes of getting several early offers. Your listing agent can help you settle on an appropriate price.
More than half (58%) of all current homeowners don't believe they'd have to accept an offer below their listing price if they were to sell their home in the current market, according to the survey. But knowing that such a compromise is not only possible, but probable, can take some of the stress out of the bidding and bargaining process.
According to data from Realtor.com, the number of active listings that have had to reduce their prices each month has climbed year over year since April 2018, something that hasn't happened consistently since 2015.
Those planning to sell within the next 18 months may be more realistic about the possibility of accepting less than what they hope for. Over 4 in 5 (84%) of those planning to sell in the next 18 months would be willing to accept less than asking price if their home was taking longer than expected to sell. Of those, more than half (58%) would be willing to accept 10% or more below asking price.
The home selling (and buying) process is all about compromise. Closing costs, property repairs, the closing date and the sale price are just some of the knobs that can be adjusted to keep all parties on board. Knowing what you're willing to budge on — and by how much— sets the parameters for an easier negotiation.
Getting ready to buy a home? We'll find you a highly rated lender in just a few minutes.
Enter your ZIP code to get started on a personalized lender match
---
This survey was conducted online within the United States by The Harris Poll on behalf of NerdWallet from April 11-15, 2019, among 1,438 U.S. adults ages 18 and older who are homeowners, among whom 213 plan to sell their home within the next 18 months. This online survey is not based on a probability sample and therefore no estimate of theoretical sampling error can be calculated. For complete survey methodology, including weighting variables and subgroup sample sizes, please contact Anna Palagi at [email protected].
Throughout the report, "future sellers" refers to survey respondents who plan to sell within the next 18 months.
Get more smart money moves – straight to your inbox
Sign up and we'll send you Nerdy articles about the money topics that matter most to you along with other ways to help you get more from your money.