For Sale By Owner: How to Sell Your Own Home
While selling a home without an agent can save you money on the commission, it takes a lot of work.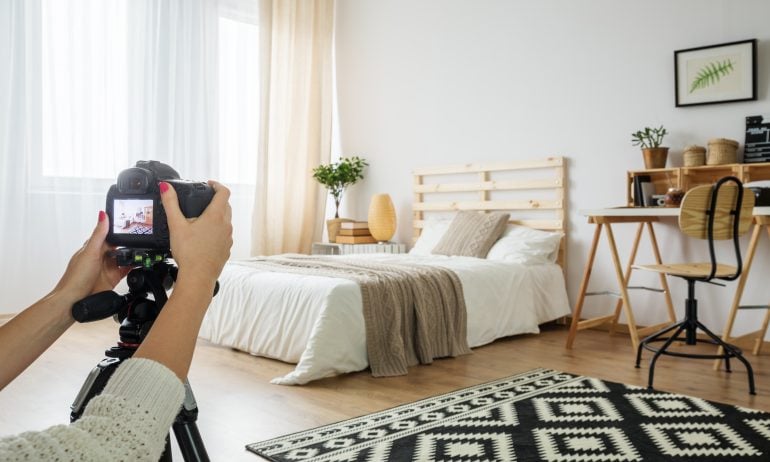 Many or all of the products featured here are from our partners who compensate us. This may influence which products we write about and where and how the product appears on a page. However, this does not influence our evaluations. Our opinions are our own. Here is a list of our partners and here's how we make money.
One reason some people choose to list their home as "for sale by owner," or FSBO, is to avoid the biggest closing cost for a seller: the listing agent's commission.
Companies that help people sell their home without a real estate agent say doing so can save thousands. Still, only 8% of sellers decided to go that route between July 2019 and June 2020, according to a report from the National Association of Realtors.
This reluctance to embrace the "for sale by owner" option is likely due to the complexity and stress of the process.
If you want to sell your home without an agent, here are some things to know before putting up that "for sale by owner" sign on your front lawn.
How does 'for sale by owner' work?
Without a listing agent, you will be responsible for managing the entire home selling process, including setting the price and marketing the home.
But don't expect to pocket the listing agent's entire commission, which can be up to 6% of a home's selling price. The commission is typically split with the buyer's agent, so you may still have to pay around 3% if the buyer chooses to use one.
With some FSBO websites, such as houzeo.com and forsalebyowner.com, you can decide how much responsibility you want to take on. You can get assistance with a myriad of services like agent showings or professional photography, but it will cost you.
How to sell your house without an agent
It takes a specific skill set to sell your own home.
You need to be a strong negotiator to get a fair price for your house and hammer out details such as closing costs or presale repairs.
You'll need some marketing chops. To get your home in front of potential buyers, you'll need to arrange open houses, advertise online and more.
You'll need to navigate the legal complexities of selling a house, such as writing purchase contracts, setting up escrow accounts, and evaluating buyer contingencies and disclosures.
Make sure the price is right
If you can, go to open houses in the month leading up to listing your home for sale, recommends Eric Tyson, a personal finance author and economist. Keep track of which homes have sold and at what price. Using this information about comparable listings in your area, you can hone in on the right asking price.
Likewise, a local listing agent can provide you with a list of recently sold properties similar to your own at little or no cost, without you having to hire them. This is often called a "comparative analysis."
It takes more than a yard sign
Online exposure is key to getting your home in front of as many potential buyers as possible. Real estate pros use the Multiple Listing Service, or MLS, a comprehensive database of homes for sale.
If you're willing to pay a flat fee, you can use a third-party website to have a broker list an FSBO property on the MLS for you, but that's where their help would end. You would have to pay the broker if you needed them to help you with other tasks, such as negotiating an offer, says Michael Malkasian, president of FSBO.com.
Other options include listing your home on public websites like Zillow.
Showcase your home in online listings by hiring a professional photographer or videographer. Consider repairs and minor upgrades, as well as home staging, to maximize appeal.
In addition to a digital listing, add for sale signs around the neighborhood directing people to your property. You can also promote your house in your local newspaper and on social media.
In some states, a real estate attorney is required to oversee the closing of a home sale and to prepare certain documents, whether an agent is involved or not.
Even if an attorney isn't required, it may be beneficial to hire one when selling without an agent. An attorney can help you prepare the necessary paperwork, such as legally mandated disclosure documents. If there are questions about the home's title or boundary disputes, a lawyer can also help you resolve those issues.
Should you sell your own home?
Selling your own home is like taking on a part-time job. There's no denying the commitment of time and energy you'll have to make:
Can you drop everything and show the house on short notice?

Are you ready to dedicate your weekends to open houses? And nights to last-minute showings?

Can you separate your emotions from the process and accept feedback on your home?

Are you prepared to confirm if buyers are preapproved for a mortgage before they walk in the door?
Selling your home without an agent is definitely doable. It's a matter of determining how much time, talent and money you're willing to spend on the task.