Mortgage Interest Rates Forecast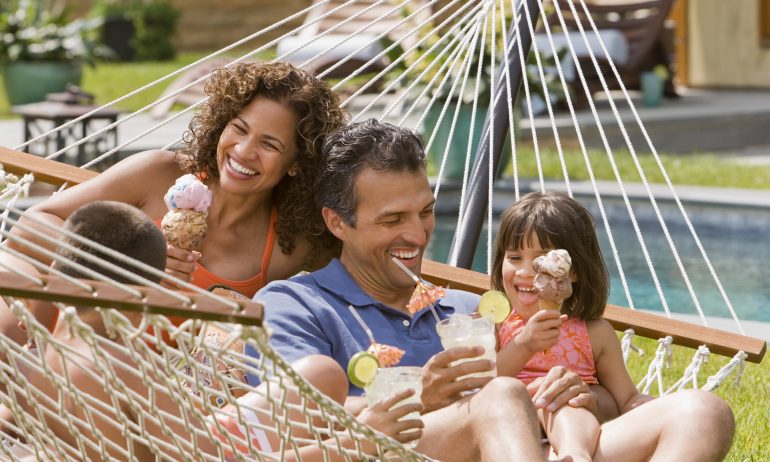 Many or all of the products featured here are from our partners who compensate us. This may influence which products we write about and where and how the product appears on a page. However, this does not influence our evaluations. Our opinions are our own. Here is a list of our partners and here's how we make money.
Mortgage rates today: Friday, July 30, 2021
On Friday, July 30, 2021, the average interest rate on a 30-year fixed-rate mortgage dropped two basis points to 2.842% APR. The average rate on a 15-year fixed-rate mortgage was unchanged at 2.26% APR and the average rate on a 5/1 adjustable-rate mortgage was unchanged at 3.174% APR, according to rates provided to NerdWallet by Zillow. The 30-year fixed-rate mortgage is unchanged compared to one week ago and 26 basis points lower than one year ago. A basis point is one one-hundredth of one percent. Rates are expressed as an annual percentage rate, or APR.
Mortgage rates went up, but just a little, in the week ending July 29. From the perspective of most borrowers, they didn't change enough to notice.
The 30-year fixed-rate mortgage averaged 2.86% APR, up one basis point from the previous week's average.

The 15-year fixed-rate mortgage averaged 2.26% APR, up one basis point from the previous week's average.

The five-year adjustable-rate mortgage averaged 3.11% APR, up three basis points from the previous week's average.
Rates often stand still during the weeks leading up to meetings of the Federal Reserve's rate policy committee, as investors wait for the Fedsters to justify their decisions. That's what happened in the run-up to the meeting that ended July 28.
When the meeting was over, the Fed issued an anticlimactic announcement that barely left an impression on financial markets, including the one for mortgages. That's probably what the Fed wanted.
The most newsworthy section of the bland announcement concerned the central bank's purchases of Treasurys and mortgage-backed securities, which are designed to keep interest rates low. The Fed buys at least $80 billion in Treasurys and $40 billion in mortgage-backed securities each month. Someday it will gradually cut back on those purchases before stopping them altogether. Mortgage rates are likely to rise when that process begins.
Investors are curious when the central bank will start curtailing those purchases, but the Fed was vague. Its July 28 statement said the Fed will begin the process after "substantial further progress has been made" toward full employment and stable prices. Then the statement added that "the economy has made progress toward those goals."
At some point, the Fed will conclude that "progress" has matured into "substantial progress." When that day comes, expect mortgage rates to rise. It might happen late this year or early in 2022.
July mortgage rates forecast
I think mortgage rates will stay about the same in July. The month's average on the 30-year fixed-rate mortgage will be between 2.8% and 3% annual percentage rate. That's within one-tenth of a percentage point on either side of June's average of 2.9%. I think they're more likely to go up within that range than down.
Mortgage rates seemed insulated from splashy economic reports in June, and that shruggy attitude may continue in July.
At the beginning of June, I predicted that mortgage rates would rise slightly. But the 30-year fixed-rate mortgage fell. The monthly average dipped from 2.94% in May to 2.9% in June.
June was marked by a disappointing employment report, news of rising inflation and word from the Federal Reserve that it may start raising short-term rates in 2023. None of those news items affected mortgage rates much. I had expected the Fed announcement to push mortgage rates higher than it did.
Regulators refresh foreclosure protections
Foreclosure moratoriums have been extended through July 31 for mortgages backed by Fannie Mae, Freddie Mac, the Federal Housing Administration and the Department of Veterans Affairs. After the moratoriums end, mortgage servicers will have to make good-faith efforts to avoid foreclosing on owner-occupants who are behind on mortgage payments.
The Consumer Financial Protection Bureau described those necessary good-faith efforts in a rule published in late June. Among the guidelines:
Mortgage servicers must inform delinquent borrowers about forbearance programs if they haven't already enrolled in one.

Servicers must give delinquent borrowers information about homeownership counseling.
That last rule could prevent some foreclosures, because delinquent borrowers don't always respond to follow-up requests for more information after asking for mortgage relief.
We didn't have a housing crash this time
These rules, along with moratoriums on foreclosures and evictions, stand as evidence that regulators learned important lessons after the housing crash that began in 2007 and 2008. There were policy debates back then over whether delinquent homeowners should be saved from foreclosure with mortgage modifications.
Many argued that it would be preferable to let millions of homeowners lose their houses than to offer financial help so they could keep them. The thinking went that if homeowners were bailed out, they wouldn't learn any lessons and would take unnecessary risks in the future. It's kind of like refusing to help victims of a boating accident because they weren't wearing life jackets when they fell into the water.
Aid to distressed homeowners arrived in 2009 with the Home Affordable Modification Program, but the initiative was too late for many homeowners. An avalanche of foreclosures sent home prices tumbling. Home sales plunged as would-be buyers waited for prices to fall even further.
A dozen years ago, today's pandemic-era protections might have been considered excessive coddling of homeowners. But the initiatives seem to be working, keeping people in their homes.
Get more smart money moves – straight to your inbox
Sign up and we'll send you Nerdy articles about the money topics that matter most to you along with other ways to help you get more from your money.