What Is Foreclosure?
Understanding foreclosure and your options for avoiding it could potentially protect you from losing your home.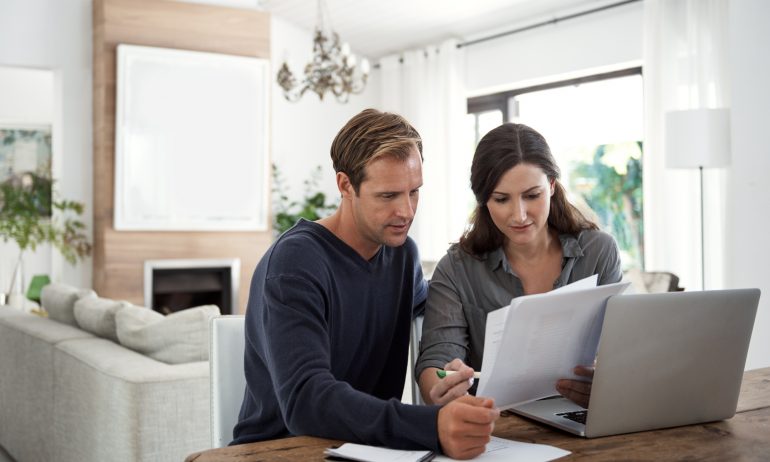 Many or all of the products featured here are from our partners who compensate us. This may influence which products we write about and where and how the product appears on a page. However, this does not influence our evaluations. Our opinions are our own. Here is a list of our partners and here's how we make money.
If you stop making payments on your mortgage, the property may go into foreclosure, which is when the lender takes legal ownership of your home. It's a highly stressful time for you and a costly process for your lender, and everyone involved is better served by working together to take an alternative path.
The exact timeline and processes for foreclosure will vary from state to state, and you can check through the website for the U.S. Department of Housing and Urban Development. You can expect that most lenders will start the foreclosure process about three to six months after your first missed payment.
By the third missed payment you'll get a "demand letter," which is a warning to pay a specific amount or make arrangements within 30 days or else the lender will begin foreclosure proceedings. You'll then be in pre-foreclosure.
When the lender has begun the foreclosure process but you still own your home, this window is known as "pre-foreclosure."
This early stage is an important opportunity for you to take back control of the situation. According to Terica Lynn Swangin, a HUD-certified housing counselor at Neighborhood Housing Services of Camden in New Jersey, it's a good idea to talk with a housing counselor even before going to your lender.
"When you're in foreclosure, it's an emergency. You're confused, you're scared, you're panicked, and a panicked person should not talk to a servicer," she says. "You want a housing counselor to help you work through the issue first. What is the problem? What could be solutions for you? You want to create a game plan before you talk to the lender."
The next steps of the process may depend on where you are and what kind of foreclosure you're facing.
In addition to specific laws and norms within your state, the type of foreclosure that's underway will affect how quickly the process moves and how much time you may have to course-correct.
If the home doesn't get a satisfying offer at auction, the lender or mortgage owner (which can be a bank or a government entity like Fannie Mae, the U.S. Department of Agriculture or HUD) takes possession of the home, making it an REO, or real-estate owned, property. Then this new owner will try to sell the repossessed home to traditional home buyers or real estate investors.
Of course, this happens only if foreclosure moves forward at all. There are other solutions that can satisfy your lender and keep you in a better financial position — and maybe even in your home.
It's important to take stock of your situation as early as possible and move quickly to maximize your options for avoiding foreclosure.
Foreclosure has several implications for your financial health and ability to buy another home.
Foreclosure is extremely stressful, but it's not a life sentence, nor is it totally hopeless. You can take steps to survive and even thrive after a foreclosure.
When facing foreclosure, the most important thing is to not stay silent. "What I've come to realize is that when it comes to foreclosure, the first emotion is failure. So when a person feels like they've failed, they're not inclined to tell people," says Swangin. Many of her clients have come through referrals from trusted friends or family members after confiding in someone and asking for help. By speaking up about your situation and actively seeking advice and solutions, you may find the tools to advocate for yourself during a financial emergency.