How to Get the Most Out of Black Friday Ads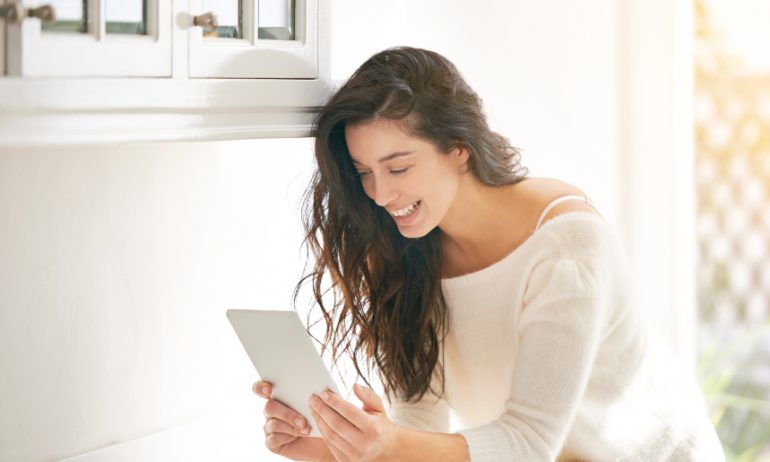 Many or all of the products featured here are from our partners who compensate us. This influences which products we write about and where and how the product appears on a page. However, this does not influence our evaluations. Our opinions are our own. Here is a list of our partners and here's how we make money.
NerdWallet is here to help you win Black Friday, while leaving your budget intact. We spend the time, you save the money. Visit regularly for tips and announcements about the best holiday deals from your favorite retailers. Black Friday is Nov. 24.
Black Friday is dead, or so say the news headlines. But despite reports of its demise years ago, Black Friday is coming back for yet another installment of deals this Nov. 24.
And as long as Black Friday exists as the kickoff to the holiday shopping season, it's in shoppers' best interest to use the post-Thanksgiving sales to their advantage.
Here's how you can get the most out of Black Friday advertisements, which will be released by retailers online, through direct mail or email, and in newspapers throughout the month of November.
Black Friday ads require careful reading because sometimes deals come with a catch.
For instance, some low prices can be yours only after a mail-in rebate. That means you'll be paying more upfront and getting money back after you complete and mail in the rebate form. We saw this trend last year at several department stores.
Similarly, doorbusters (typically the best and most limited deals a store has to offer), usually have limitations spelled out in the fine print. You'll want to pay attention to when a deal starts and how long it'll last. You'll also need to note if it's available online, in stores or both. And, perhaps most importantly, is the item available in limited quantities? This will give you an idea of how close you need to be to the front of the line to have a chance at snagging the item you want.
Stores love to hype their most popular deals on the front page or first few pages, but you shouldn't stop there. There are often big buys hidden at the end. Back pages also often include additional details about redemption, including possible exclusions.
And even if there isn't a catch associated with a deal, it pays to be prepared. Bring the ad with you to the store in case there's a price discrepancy at the register. Retailers also sometimes include coupons inside the ad that can provide discounts on top of already low seasonal prices. This was true last year at Macy's.
Spend more time, less money
Once you have an idea of which products will be deeply discounted — and how long each of these offers will be available — use the Black Friday ads to create a shopping strategy. The more time you spend preparing, the more money you can expect to save.
Always consult multiple Black Friday ads during your research; you'll be able to compare deals before deciding which store will earn your business. We also recommend signing up for mailing lists and following the social media pages of your favorite stores. Stores often announce news about their sales on these channels. In fact, Target has already created a Black Friday homepage where shoppers can sign up to receive updates.
And don't discount the benefit of a Black Friday budget. Set a limit for how much you're comfortable spending. Then hold yourself accountable to that figure — instead of throwing one too many sale-priced stocking stuffers into your cart.
Don't be swayed by deals simply because they look good, advises Jonah Berger, a marketing professor at the Wharton School at the University of Pennsylvania. You'll be happier in the end if you have a sense of what you're looking for, he says.
Ready to start planning? Check out our list of Black Friday store hours and stay on top of ad leaks from your favorite stores.