This Holiday Season, Shop Like a Millennial
Older generations might have something to learn from the younger set, our study indicates.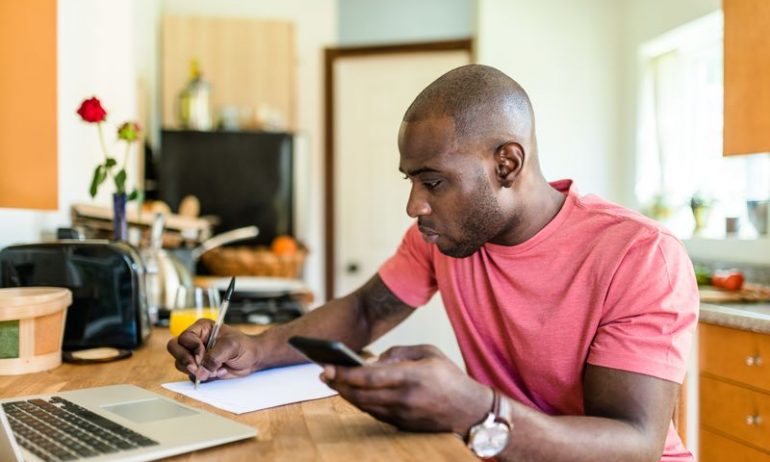 Many or all of the products featured here are from our partners who compensate us. This influences which products we write about and where and how the product appears on a page. However, this does not influence our evaluations. Our opinions are our own. Here is a list of our partners and here's how we make money.
Purchasing gifts for friends and loved ones leaves many holiday shoppers in a bind. But for millennials, a new NerdWallet study finds, the outcome is more encouraging.
Maybe older generations could learn a thing or two about holiday shopping from their younger counterparts.
"Millennials often get a bum rap about their spending habits, but the data says otherwise — particularly when it comes to the holidays," says NerdWallet consumer savings expert Courtney Jespersen. "Millennials aren't just setting budgets; they're keeping them, too."
Millennials were the least likely age group to go into debt during the 2016 holiday shopping season and the most likely to stick to their budgets, according to an analysis of spending behavior and trends among millennials (ages 18-34), Gen Xers (ages 35-54) and baby boomers (ages 55+), based on a survey of more than 2,000 U.S. adults commissioned by NerdWallet and conducted by Harris Poll.
And the 2017 holiday season looks promising, too. The results show that millennials often fare better than other generations, which may be a result of how they plan and shop. Their strategies can help you keep your shopping in check.
Although more than half of Americans who shopped during the 2016 holiday season accumulated credit card debt, millennials were far less likely to do so than the other generations: 40% of millennial shoppers incurred debt, compared with 58% of Gen Xers and 63% of baby boomers.
That's a minor increase over the 38% of millennial shoppers who incurred debt during the 2015 holiday season, yet this group is getting faster at eliminating it — taking an average of 2 1/2 months to pay off their 2015 holiday debt and 1 1/2 months to pay off 2016 holiday debt.
Takeaway: Taking on debt can cover gift purchases upfront, but it can also interfere with your ability to save money and afford expenses later.
They set the spending bar lower
Just as with the 2016 holiday season, millennials rank third in estimated spending for the 2017 holiday season among those who intend to purchase gifts for friends and loved ones. The 18-to-34-year-old group plans to spend $434 on average this year, while Gen Xers anticipate spending $679 and baby boomers $802. That's less than millennial shoppers planned to spend in 2016 ($499).
Takeaway: Limiting your spending is often enough to keep debt at bay.
They're using less credit
Overall spending isn't the only thing millennials aim to reduce this year. Planned credit card and cash use is down: In 2016, 47% of millennial shoppers said they would use a major or retail credit card and 67% would use cash (respondents could select multiple payment methods), while in 2017, 44% say they'll opt for credit cards and 61% say they'll use cash.
Among those who plan to purchase gifts this holiday season, millennials are less likely to pay with a major or retail credit card than Gen Xers (59%) and baby boomers (67%). Debit cards are millennial shoppers' No. 1 choice — 67% say they will use them this holiday shopping season.
Takeaway: If you plan to use credit, treat it like debit and spend within your means.
They're improving their budgeting skills
Unlike the other generations, millennials are increasingly hitting their target spending. In fact, over a one-year period from 2015 to 2016, this age group went from the least likely to keep to their holiday budgets to the most likely.
Among those who shopped during the 2016 holiday season, 49% of millennials say they stuck to their budgets compared with 40% of Gen Xers and 43% of baby boomers. During the 2015 holiday season, 38% of millennials who shopped stuck to their budgets compared with 46% of Gen Xers and 50% of baby boomers.
"Budgets are such an important tool for holiday shopping," Jespersen says. "This generation of tech-savvy app users has figured out that it's easier than ever to keep track of receipts and monitor spending."
Takeaway: Set a healthy budget early on and follow through.
Holiday expenses can add up quickly. Sign up with NerdWallet (it's free!) to track all of your spending in one place.