Amazon Business Line of Credit: How It Works, Alternatives
Amazon offers a business line of credit provided by Marcus by Goldman Sachs to certain Amazon sellers.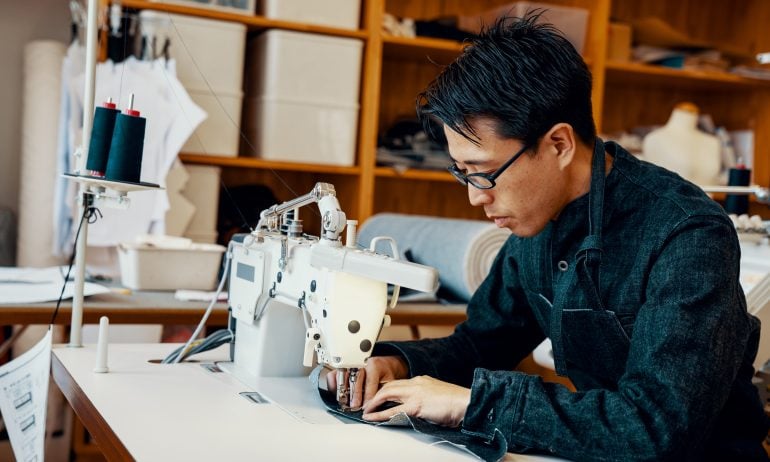 Many or all of the products featured here are from our partners who compensate us. This influences which products we write about and where and how the product appears on a page. However, this does not influence our evaluations. Our opinions are our own. Here is a list of our partners and here's how we make money.
Amazon's business line of credit is provided by Marcus by Goldman Sachs and available to Amazon sellers by invite only. A business line of credit works similarly to a credit card: You can draw on it as you need to spend more money, then pay it back over time. 
That may make an Amazon business line of credit a good fit for businesses that need ongoing access to working capital but aren't sure exactly how much they'll need to grow their business.
However, Amazon declined to share details with NerdWallet about its business line of credit, such as an annual percentage rate — or APR — range and maximum loan amount.
If you receive an offer for an Amazon business line of credit, review the terms carefully. Pre-qualify for other business lines of credit if you can so that you can compare options and find the right amount of financing at the most competitive interest rate.
with Fundera by NerdWallet
How Amazon's business line of credit works
Check your Seller Central inbox. You may see an invitation to apply for a business line of credit or another Amazon Lending product appear in your Seller Central inbox. That's because Amazon extends financing offers based on your sales history on the platform.

Apply with Marcus by Goldman Sachs. Business line of credit customers don't borrow funds from Amazon directly. Instead, the line of credit is provided by Marcus by Goldman Sachs, a bank that also offers personal loans, savings accounts and investment accounts. If you choose to move forward with a business line of credit, Marcus' digital application calls for details about your business, business owners' income, your bank account information and more.

Receive your offer. Amazon doesn't publicly disclose details of its business line of credit, like how much you can borrow, how frequently you'll have to make repayments or what your interest rates might look like. Review your offer carefully and use a tool like a business line of credit calculator to make sure you understand how much you're likely to spend over the life of the loan.

Receive your funds. Lines of credit can often be available a few days after you accept a loan offer, although Amazon doesn't disclose how long its business lines of credit generally take to fund.

Repay what you spend, plus interest. As you draw on your business line of credit, repayments are debited automatically from your business checking account. The interest rate is fixed for the life of the loan and you pay interest only on the funds you withdraw.
Other Amazon business credit options
A line of credit can be useful when you're not sure how much cash you need to expand your inventory or get through a slow season. But make sure to consider other financing options, too, including these ones from Amazon.
Amazon Business Prime American Express Card
Best for: Amazon sellers who also shop on Amazon frequently. 
Any Amazon customer can apply for the Amazon Business Prime American Express Card, as long as they have a business purpose for the card. With a Prime membership, you'll have the option to earn 5% in reward points or choose interest-free payment terms up to 90 days.
Qualifying purchases are limited to the U.S. and must be from Amazon Business, Amazon Web Services, Amazon.com and Whole Foods Market. A rewards limit is set for the first $120,000 in purchases for the year.
Best for: Amazon sellers who need financing and want to work with Amazon or its partners to get it.
In addition to business lines of credit, Amazon Lending offers term loans, interest-only loans and merchant cash advances. Most of these products are also provided by third parties, like Marcus, and available exclusively to Amazon customers.
Offers for these products may appear in your Amazon seller account, even if you already have an Amazon business line of credit. You can open an Amazon business line of credit and take out a term loan at the same time if you qualify for both types of financing.
In general, while borrowing directly from the platform where you sell products can be convenient, merchant financing can come with fee structures that are difficult to understand. Compare Amazon's offering to other merchant cash advances or term loans to find the best product for you. 
Best for: Amazon Business shoppers who want to buy now and pay later. 
Amazon's Pay by Invoice program can be used by business owners to extend payment on their Amazon Business account by 30 to 60 days based on plan selection. However, Pay by Invoice is an invitation-only program, which means you can't apply for it directly. Amazon will contact you if you're eligible for the program.
With Pay by Invoice, you're billed for your purchases, and then you make payments to an assigned bank account number by a specific due date. If you fail to make your payments on time, you will be charged interest of 1.5% monthly on the outstanding balance.
Other options for business lines of credit 
If you want to compare line of credit terms after pre-qualifying with Amazon — or you aren't invited to apply — consider these programs offered by banks and online lenders.
Best for: Business owners who have several years of sales history and strong credit. 
PNC Bank business loans include both secured and unsecured business lines of credit. Its unsecured lines are from $20,000 to $100,000 and don't require collateral. Variable interest rates apply, as does an annual fee of $175. The payment amount on your line will be 1.5% of your balance, or a minimum of $100.
A PNC banker is available to review the process with you and help you gather the information needed for your application. 
Best for: Business owners who want funding fast. 
Fundbox is an online lender that offers small-business lines of credit up to $150,000. After approval, funds are deposited into your business checking account within a few days. This could be a good fit if you have a personal FICO score of 600 or more and your business has been in operation for at least six months, is U.S.-based and has at least $100,000 in annual revenue.
Repayment plans range from 12 to 52 weeks. Monthly payment plans are offered, or you can choose to pay weekly. 
Best for: Business owners who want to borrow more than $150,000. 
A Bluevine business line of credit is another short-term credit option to consider, with credit lines up to $250,000. Minimum qualification requirements are a 625 or higher FICO score, six months or more in business, monthly revenue of $10,000 and operation in the U.S.
Fixed monthly or weekly payments can be made over six to 12 months. 
Alternative financing options for Amazon sellers
If you need a smaller amount of financing or can't yet qualify for a business line of credit from a financial institution, consider these other products.
Best for: Startups and businesses that want flexible financing.
Business credit cards offer funding that you can draw on as needed, similar to business lines of credit. By comparison, credit cards tend to have lower limits and may have higher interest rates — but you may be able to qualify for one as a new business, while you typically need at least six months of revenue history to open a business line of credit. 
Best for: Business owners who need to build their credit and sales history.
Microloans are typically available for up to $50,000. SBA microloans are backed by the U.S. government and issued by community financial institutions; other nonprofit or community-based institutions may issue this sort of funding, too.
Microloans may be easier to qualify for than business loans from banks or online lenders. 
Best for: Business owners who don't qualify for other options. 
One of the loan options Amazon offers through a partner is a merchant cash advance. MCAs are loans that you repay by allowing the lender to take a fixed percentage of your debit and credit card sales.
In general, MCAs can be very expensive. NerdWallet recommends them only as an option of last resort, for business owners who need financing fast and can't qualify for any other options. 
If you'd like to compare loan options, NerdWallet has a list of the best small-business loans. All of our recommendations are based on the lender's market scope and track record and on the needs of business owners, as well as rates and other factors, so you can make the right financing decision.