Best Virtual Bookkeeping Services for Small Businesses
A virtual bookkeeping service can help you keep your business finances organized.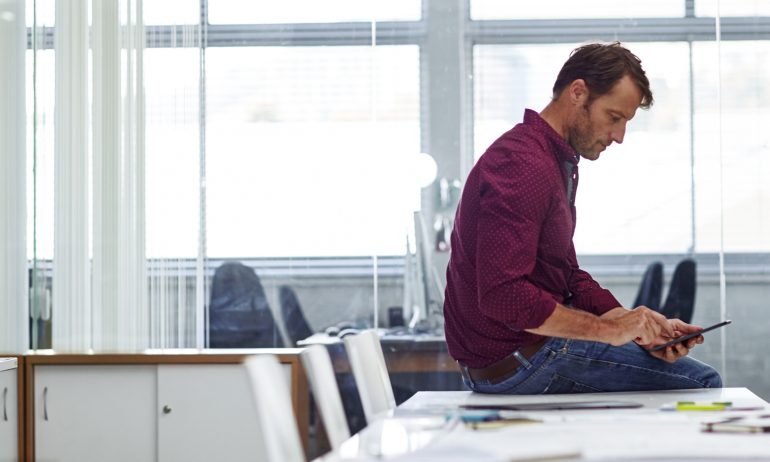 Many or all of the products featured here are from our partners who compensate us. This may influence which products we write about and where and how the product appears on a page. However, this does not influence our evaluations. Our opinions are our own. Here is a list of our partners and here's how we make money.
Bookkeeping is the process of accurately recording a business's financial activity. Reconciling bank statements with invoices and receipts, creating financial reports and everything else bookkeeping entails can be difficult and time-consuming. But it's one of the many things that business owners have to get right in order to have a profitable company.
Outsourcing bookkeeping needs to a virtual bookkeeping service can help. This isn't only software — generally, virtual bookkeeping services are staffed by real people. Those people will reconcile your books each month, generate financial reports like balance sheets and cash flow statements and make sure your documents are in order at tax time. Some offer add-on services such as inventory reconciliation.
Here are NerdWallet's picks for virtual bookkeeping services that work with small businesses.
Bookkeeper360: Best overall bookkeeping service
Price: Highly customizable depending on business size and level of service. For businesses with less than $20,000 in expenses using cash basis accounting, pay-as-you-go service starts at $19 per month plus $99 per hour of support. Monthly reporting starts at $349 per month, and weekly reporting starts at $499 per month. Prices rise for larger businesses or those using accrual basis accounting. 
Integrates with QuickBooks and Xero.

Pay-as-you-go pricing option available.
More expensive than some competitors.
Why we like it: Bookkeeper360 offers full-service bookkeeping support with a dedicated account for each small business. For businesses with more intensive bookkeeping needs, Bookkeeper360 is able to offer weekly financial reports and accrual basis accounting. Add-on services include payroll and human resources support, CFO advisory services, tax filing, invoicing and more. Its customizable packages (and variable pricing to reflect them) could make Bookkeeper360 a good fit for a variety of businesses.
Bench: Best bookkeeping service for new businesses
Price: $299 per month when billed monthly for the Essential plan, which includes monthly bookkeeping and financial statement preparation for taxes; $499 per month when billed monthly for the Premium plan, which also comes with unlimited tax advisory services, tax strategy planning and annual tax filing services.
Unlimited in-app messaging and phone calls with your bookkeeper.

Offers a free LendingClub business checking account to Core plan users. The account is portable even if users leave Bench.

Offers a one-month free trial.
No integration with QuickBooks, Xero or other accounting software. Business owners have to use Bench's proprietary software, which could make it hard to move to another provider in the future.
Why we like it: Bench offers bookkeeping support at a lower price than many competitors. A bookkeeping team aims to take books completely off users' hands, though users can communicate with their bookkeepers often. Bench bookkeepers use proprietary software, which means Bench does not integrate with QuickBooks or any other accounting software. For that reason, Bench is best suited to businesses that are fairly new — including those so new that they don't have a business bank account yet — and those who prefer to completely hand over their bookkeeping to someone else.
QuickBooks Live: Best bookkeeping service for QuickBooks users
Price: $500 for the first month of onboarding. After that, $200 per month for businesses with $25,000 or less in average monthly expenses; $400 per month for businesses with $25,001-$150,000 in average monthly expenses; and $600 for businesses larger than that. Note that you will also need a subscription to QuickBooks Online. 
Fully integrated with QuickBooks Online.

Onboarding month includes catch-up bookkeeping from your last business tax return to the present.

If you think your bookkeeper has made an error, you can request that another bookkeeper look over your books. QuickBooks will reopen books and correct errors for free.
No tax filing, even as an add-on service.
Why we like it: Like other QuickBooks services, QuickBooks Live integrates with the product suite, pulling in whatever information users have already shared with QuickBooks Online. Users can schedule video calls with their bookkeepers as needed. Bookkeepers provide monthly financial reports, though they can't help with tax planning, sending invoices or managing payroll. If you're already a loyal QuickBooks user, this additional service could save you time and stress.
Merritt Bookkeeping: Best budget bookkeeping service
Price: $190 per month. Catch-up bookkeeping costs $70 or $140 per month depending on how complete books are.
Flat rate of $190 per month is more affordable than other bookkeeping services.

Integrates with QuickBooks.

Will communicate with a user's CPA as tax season approaches.
Why we like it: Merritt Bookkeeping is a straightforward, budget-friendly bookkeeping option that runs on QuickBooks. Its team of bookkeepers categorize bank transactions each month and produce financial reports, looping in CPAs as needed. They will also issue 1099s. That's it, however — Merritt does not offer payroll or HR support, financial forecasting, tax planning, accrual basis accounting or the other add-on features that more robust bookkeeping services offer.
Pilot: Best bookkeeping service for fast-growing startups
Price: $599 per month for Core service, which includes accrual basis bookkeeping and monthly reports; $849 per month for Pro service, which adds monthly phone reviews; and custom pricing for larger businesses that need additional services. Pilot offers a $200 per month discount to pre-revenue companies. 
Designed for startups. Pilot offers discounts for pre-revenue companies, for instance, and add-on CFO services that include preparing to raise a funding round. Financial statements include burn rate, a metric important for venture capitalist-backed companies.

Accrual basis accounting.

Integrates with QuickBooks, Expensify, Gusto and more.
The cost will probably put Pilot out of reach for some small businesses.
Why we like it: Pilot aims to serve startups, especially those backed by venture capital. For many small businesses, that might mean it's not a good fit — Pilot is more expensive than many other bookkeeping services and offers features that may not be relevant. But for fast-growing startups that need niche-specific services, like help claiming the research and development tax credit, Pilot may be a helpful solution.
How to choose a bookkeeping service
Bookkeeping is an important part of running a small business well, but it requires a significant amount of time and energy. Working with a bookkeeping service can take some or most of that work off your plate.
Does the bookkeeping service use the right accounting method for your business?
There are two different accounting methods: Cash basis and accrual. Cash basis accounting focuses on the movement of cash, so expenses are recorded when payments are made and revenues are recorded when payments are received.
Accrual accounting, on the other hand, recognizes revenue as soon as it's earned and expenses as soon as they are owed — for example, after an invoice has been sent or a bill has been received — often before cash payments have been made. If you have a lot of cash on hand but a lot of bills that need to be paid, accrual accounting will reflect both.
Cash basis accounting is much simpler, which is why many bookkeeping services offer it at a lower price. (Merritt, the lowest-price option on this list, only offers cash basis accounting.) But accrual accounting can give you a better understanding of where your business stands. Make sure to choose a service that does the right type of accounting for the size and complexity of your business.
Does it integrate with your accounting software? 
Lots of bookkeeping services are built to run on QuickBooks, an industry leader in accounting and bookkeeping software. Some services also support Xero, another cloud-based accounting software. If you're comfortable with your current software, make sure your bookkeeping service supports it.
How much catch-up bookkeeping do you need to do?
If you haven't always been diligent about your financial record-keeping, most bookkeeping services will go through your old receipts, invoices and bank statements to bring your books up to date. This service usually carries a monthly fee, so it's important to price out your catch-up bookkeeping costs while searching for a bookkeeping service.
What kind of relationship do you want with your bookkeeper? 
Virtual bookkeeping services typically offer a dedicated bookkeeper or accounting team, available via email or occasionally by phone. You may have to pay more for regular one-on-one meetings. If you want a higher level of support in the future, such as CFO-style services, consider choosing a bookkeeping service that will allow you to upgrade later.
When comparing services, make sure you're pricing out all of the features you need, including add-on services like tax prep, payroll and HR. If you're considering a bookkeeping service that runs on QuickBooks or Xero, include that too. Take advantage of product demos and introductory calls to find the right service for you.