Can I Open a Business Bank Account Without an EIN?
Opening a bank account without an EIN may be possible, but there are benefits to having a business tax ID.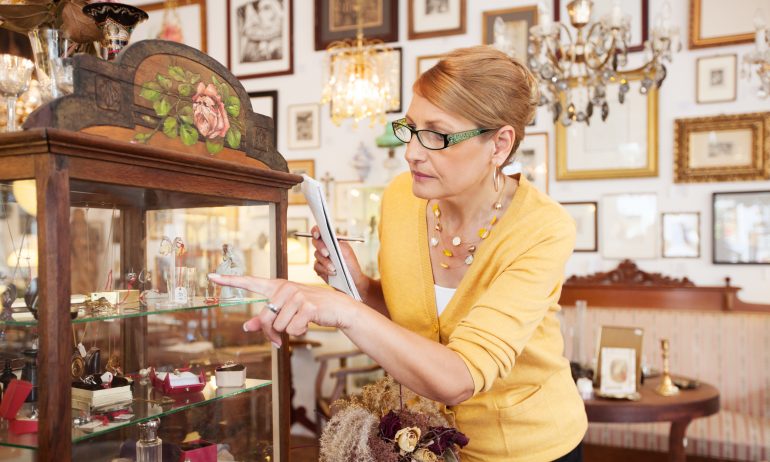 Many or all of the products featured here are from our partners who compensate us. This may influence which products we write about and where and how the product appears on a page. However, this does not influence our evaluations. Our opinions are our own. Here is a list of our partners and here's how we make money.
Opening a business bank account is a smart way for small-business owners to separate business and personal finances. During the process, you'll likely discover that most banks require businesses to have an employer identification number, or EIN, to open a business checking account. There are some instances where it can be avoided, but having an EIN has many advantages that could benefit your business.
In some situations, you can open a business bank account without an EIN, but that doesn't mean it's the best route for your business. Consider the benefits of having an EIN, along with the reasons not having one may impact your ability to open a business bank account.
Issued by the IRS, an EIN is a business tax ID number that's unique to your company. You'll use it to file your business's income tax return so that the IRS can correctly tax your business.
If you plan on doing business as a partnership, multimember LLC or corporation, you'll be legally required to obtain an EIN. Your specific business type or trade might also require you to get one. You'll need an EIN to hire employees or contractors as well.
Single-member LLCs and sole proprietors aren't required to operate with an EIN, as long as they have no employees.
However, having an EIN isn't just for the IRS. It can also unlock benefits for small-business owners. On top of making it easier to open a business bank account, an EIN can help expedite the business loan application process, prevent identity theft, build business credit and more.
Can I open a business bank account without an EIN?
An EIN proves your business's identity and the nature of your business, two things that most banks will want to verify before allowing you to open a business bank account. Every financial institution is different, and some have strict policies that require companies to have an EIN to open a business account. For example, if opening a Wells Fargo business checking or savings account, you'll have to provide your business's EIN, plus the Social Security numbers of all individuals opening the account.
In some cases, you may be able to find a bank or credit union that doesn't require an EIN to open a business bank account. Sole proprietors, for instance, might be asked to provide only their Social Security number. It all depends on the bank and its policies. If you're operating under a DBA, or "doing business as," name or as a single-member LLC, you can open a Lili bank account without an EIN, for example. You can then add your business name to your account by providing a copy of your tax return, fictitious name registration or business license.
Benefits of opening an account with an EIN
Business owners who already have an EIN have more banking options. You may prefer a large bank with a long history and solid reputation or opt for a smaller credit union with personal ties instead. Either way, having an EIN generally means you'll have one fewer hurdle to jump to qualify for the account you want.
Opening a business bank account with an EIN can also:
Help separate your personal finances and business finances. Not only is this step important for record-keeping and tax time, but it can also help protect your personal assets if your business runs into legal trouble. Plus, having your business name and branding on your account (rather than your personal information) makes you look more professional to potential clients or investors.

Build business credit. Having a bank account tied to your business is a good first step in building business credit. Your next step may be opening a business credit card with the same financial institution. And since most small-business credit cards require an EIN, you'll already be able to get started. As you spend responsibly and repay debts on time, you'll build your business credit score.
Alternatives to opening a bank account with an EIN
If your business doesn't require you to have an EIN and you're looking to open a bank account without one, you'll typically need to open a personal checking account and use that for your business, which isn't recommended.
For most small-business owners, the easier solution is to apply for an EIN through the IRS website. The process is free and will help you manage your business finances more efficiently.
Deposits are FDIC Insured

Deposits are FDIC Insured

Monthly fee

$15.00

Waived with $2,000 minimum balance

Bonus

$300

Requirements to qualify