Cash on Delivery (COD): Definition, What Small Businesses Need to Know
Businesses like clothing outlets, dry cleaners and food delivery services can benefit from this method of collecting payment.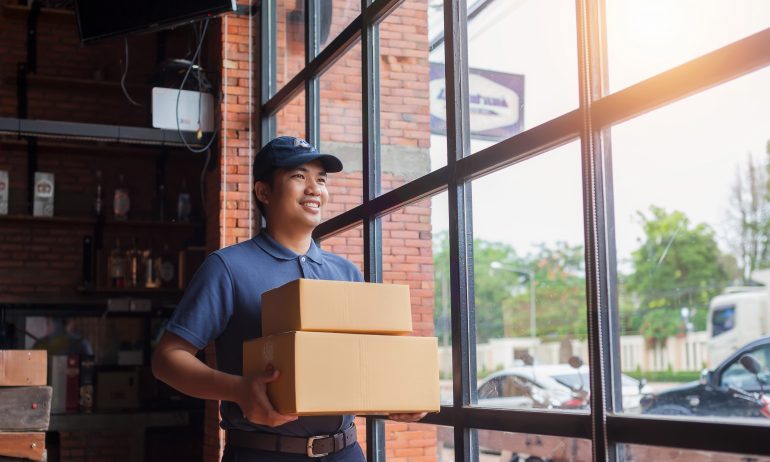 Many or all of the products featured here are from our partners who compensate us. This influences which products we write about and where and how the product appears on a page. However, this does not influence our evaluations. Our opinions are our own. Here is a list of our partners and here's how we make money.
Cash on delivery, or COD, is a payment method that allows buyers to wait until they receive the goods they've ordered before paying for them. Also (and more accurately) known as "collect on delivery," this method doesn't necessarily require physical cash for payment. Checks, credit cards, debit cards and other payment methods are commonly accepted as well, depending on a business's specific terms.
Offering an option for COD payments presents significant risks to sellers but also brings distinct advantages. Here's what you need to know about COD to decide if this payment method suits your business.
The COD process begins much like any other sale with a customer creating an order online, over the phone or in person, and providing their name, shipping address and contact information. However, unlike conventional shopping methods, COD customers don't pay for their items at the time of the order, and payment isn't due until that order is delivered — although sometimes shipping costs or a deposit may be due immediately upon ordering.
What types of businesses benefit from COD?
Here are a few examples of business types that have made COD arrangements work for them:
Clothing outlets. Amazon, for instance, allows customers with a Prime subscription to order and try on garments before paying for the ones they like and returning the rest. StitchFix, a clothing subscription service, also offers a form of COD; however, customers have to pay a $20 styling fee that can be applied to any items they decide to purchase from their boxes.

Food delivery. Paying for pizza and other food when it arrives at the door has been a successful business model for many decades.

Dry cleaning and tailoring. Customers typically don't pay for these services until they receive their items.

General e-commerce. Some online department stores offer COD for home and kitchen items, electronics, jewelry, apparel and nutritional supplements.
Improved customer satisfaction and loyalty
COD reduces the risk for customers who'd rather try products for themselves before committing their hard-earned cash — particularly if the purchase involves something that needs to be tried on in multiple sizes and colors. Offering COD can also be especially helpful to new businesses that haven't yet built a robust brand recognition or reputation since customers can get a feel for your product without spending upfront. Since many larger well-known companies don't allow COD, presenting this option may increase the chances of satisfied customers staying loyal to your business.
May increase order completion rate
If your business frequently struggles with abandoned cart issues and incomplete orders, a COD payment option might be what's needed to motivate customers to complete orders successfully. Since they don't have to commit to spending money upfront, they may be more likely to go all the way through the checkout process.
May shorten payment cycles
When COD is offered as opposed to traditional 30- or 60-day invoicing terms, the result is usually shorter delivery time frames and reduced days sales outstanding, a metric referred to as DSO. This can boost cash flow for a business.
Possible cash flow issues and refusals to pay
When COD is offered as an alternative to paying during the order process, sellers must wait to get paid. This could result in cash flow troubles for businesses.
COD delivery also transfers most of the risk associated with sales from the buyer to the seller, and there's no guarantee the seller will ever get paid. In addition, with COD, customers are free to change their minds for any reason and refuse delivery, which results in lost profits and the additional cost of shipping merchandise back to you.
Increased accounting work
With COD, the delivery driver often has to collect physical payments, store them safely and return them to your company for processing. In addition, cash, checks and other offline payment methods typically accepted during COD deliveries necessitate a good deal of manual accounting work — not to mention the associated risks of losses and errors.
Possible low and out-of-stock issues
Offering the type of COD option that allows customers to try on garments and shoes for a limited period may result in a good chunk of your inventory being physically out of stock. If another customer were interested in ordering those same items, they could be disappointed. Having popular merchandise frequently out of stock could potentially frustrate customers and make them decide to shop elsewhere.