Debt Financing vs. Equity Financing: Pros, Cons
Many or all of the products featured here are from our partners who compensate us. This may influence which products we write about and where and how the product appears on a page. However, this does not influence our evaluations. Our opinions are our own.
As a small-business owner, you generally have two basic ways to raise startup business funding: You can offer investors equity ownership in your company or take on debt in the form of a loan. Both funding sources can provide your business with the cash it needs, and each comes with benefits and drawbacks to consider.
Here's an overview of equity and debt funding, their pros and cons, which businesses may be better suited to each and how to obtain funding.
The term equity is defined as ownership interest in a business, in the form of shares. With equity financing, you can offer shares of your company to friends, family and small investors, or to venture capitalists and angel investors, who typically provide larger amounts of money in exchange for more ownership and control of the company.
Advantages of equity financing
If you accept an equity investment in your small business, you'll have more working capital to build your company, and you'll face less risk than if you borrow money since you won't have to repay a loan. Plus, if the business fails, you won't have to worry about lenders taking control of your company and its assets.
There's also the possibility the investors you bring aboard will have deep knowledge and experience in your industry, truly care about the success of the business and take an active role in its growth. This can be a win-win for both parties.
Disadvantages of equity financing
Since investors now own part of your company, they're entitled to part of its profits and a percent of the proceeds if your company is sold. This limits your long-term upside potential, since you'll have to share your gains with the investors.
For example, if your business is valued at $500,000 today and you sell 50% in equity to investors, your equity position is now $250,000. If the business grows quickly and is valued at $2 million in five years, the value of your ownership position in the company is $1 million. Had you taken on a loan and repaid the loan successfully, you would have $1 million more in equity. If, by chance, your business becomes the next Microsoft or Apple, you could lose out on millions, if not billions.
Another downside: If an investor owns a large-enough stake in the company, he or she will be entitled to voting rights and could insist on electing new directors or executives to the company — even if you don't agree with the decision. And if you give up more than 49% ownership in your business, you'll probably lose complete control of the operations and the decision-making process.
This can be a problem if you don't agree with the investor's decisions and if you insist on maintaining control of your company and its direction. The only way to get rid of the investor would be to buy back his or her shares, which would be an expensive proposition — especially if your company has grown and is worth more than it was when the investor first bought into it.
Equity financing bottomline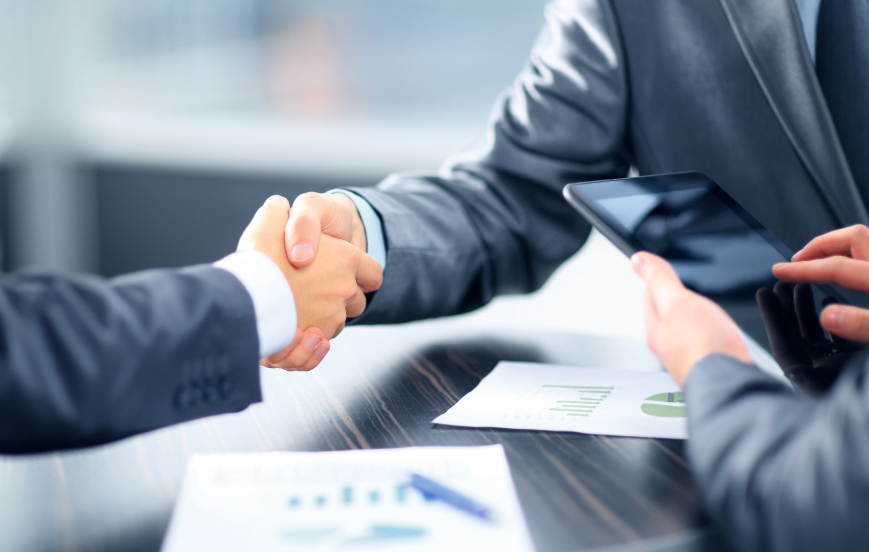 Raising money by selling equity in your company can be a smart move if you're at an early stage and aren't yet profitable, since you might not be able to repay a loan. It can also be a good idea if your company is midsize or larger and is looking to grow quickly. It may also be smart if your small business can't qualify for a loan due to collateral or credit requirements, or you'd prefer the safety of not having to repay a loan — as long as the investment is obtained at a fair valuation of your company.
How to raise equity financing
You can raise money from investors via a private placement offering, also known as an unregistered offering. Since the offering does not qualify as a public sale of securities, you don't need to register with the Securities and Exchange Commission, and you are exempt from reporting requirements. However, you do need to meet certain SEC requirements.
For example, in Rule 505 of Regulation D, the SEC says you can offer and sell up to $5 million of securities in any 12-month period. Rule 506 says you can sell to an unlimited number of accredited investors (those with $1 million or higher net worth, or income that exceeded $200,000 in each of the prior two years), but only up to 35 nonaccredited investors.
It's also important to note that under Rule 504, you're not allowed to solicit or advertise your securities to the public (since it's a private offering), and investors will receive "restricted" securities, which means they can't sell the securities without registration or an exemption. Since this can get pretty complicated, it's best to consult with a tax professional and a securities lawyer before attempting to issue shares of your company.
You can also raise money on an equity crowdfunding platform, which gives high-potential startups the chance to raise upfront capital from a pool of investors in exchange for equity. To participate in equity crowdfunding, you'll need to apply online at a platform; some popular companies include AngelList, CircleUp and Crowdfunder.
If you're approved by the platform, you can start building out your campaign, which highlights your products and business model, your business projections and your overall pitch to investors. The downside: Equity crowdfunding companies tend to be extremely selective, so there's a good chance your business won't be chosen.
The definition of debt financing is borrowing money from a lender with the promise of paying back the borrowed amount over a predetermined period of time, plus interest. For example, a $100,000 bank loan might come with a five-year repayment term and a 10% annual percentage rate; this loan would then be repaid on a fixed repayment schedule, typically weekly or monthly, until the lender is repaid in full.
If you get a loan that is secured by collateral, it means you have an asset (such as real estate or equipment) that backs the loan. That means failure to repay the debt can result in forfeiting the asset to the lender, so it can recoup its losses.
If, on the other hand, your loan is unsecured, there's no collateral backing it. This often results in a higher interest rate, as the lender is taking on the risk that you'll be able to repay the debt without issue, with no way of getting its money back if you can't repay.
However, lenders often require borrowers to sign a personal guarantee if they own at least 20% in the business. A personal guarantee says you're personally responsible for repayment of the loan. You'll likely have to put both your credit score and personal assets (such as your home and car) on the line to get the loan, even if the lender doesn't require collateral.
Advantages of debt financing
With a small-business loan or other type of debt financing, you can buy new buildings, equipment, inventory and other assets that can help you grow your business more than the total cost of funds.
At the same time, you get to keep ownership in your business, which gives you more upside than equity financing if your business is successful. If you have a solid credit score and assets to back the loan, you may be able to get a very competitive interest rate. The interest you pay on the loan may also be tax-deductible.
Finally, taking on debt can help build up your business credit (if you repay the loan on time), which can help you obtain larger loans at better rates and terms in the future.
Disadvantages of debt financing
If you take on debt, you're essentially betting on your future ability to repay the loan. If you bet wrong, you could lose your business, your home and other personal assets, and severely damage your credit history.
Debt requires regular repayments, which can hurt a company's cash flow and its ability to grow. Finally, getting a bank loan isn't always easy for startups, as banks generally want to see a solid credit history, strong business financials and collateral to back the loan.
Debt financing bottomline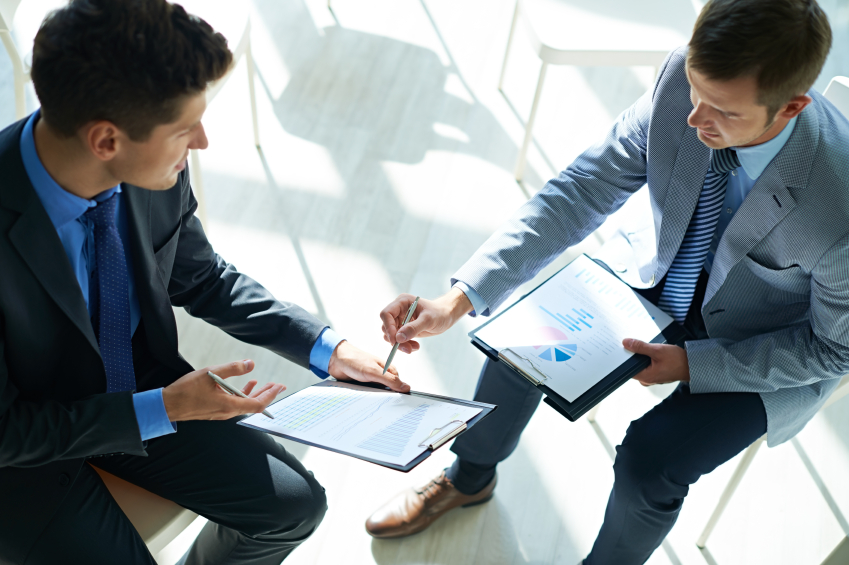 Borrowing money makes sense if you are certain the money will lead to a higher return than the total cost of capital.
For example, if you take on a $200,000 small-business loan at 8% APR but project a return on capital of 15%, this loan could be worth it, as you'd net a return of 7%.
However, a small-business loan isn't for everyone. If your small business is going to have trouble producing enough cash flow to repay debt, you should probably try to raise equity instead. You also need to be aware of the risks: If you fail to repay the loan it could lead to a loss of your business and your personal assets, and it could ruin your personal credit history.
---
We want to hear from you and encourage a lively discussion among our users. Please help us keep our site clean and safe by following our
posting guidelines
, and avoid disclosing personal or sensitive information such as bank account or phone numbers. Any comments posted under NerdWallet's official account are not reviewed or endorsed by representatives of financial institutions affiliated with the reviewed products, unless explicitly stated otherwise.