Everest Business Funding Review
Our Everest Business Funding review covers its merchant cash advance product details including rates, terms & more.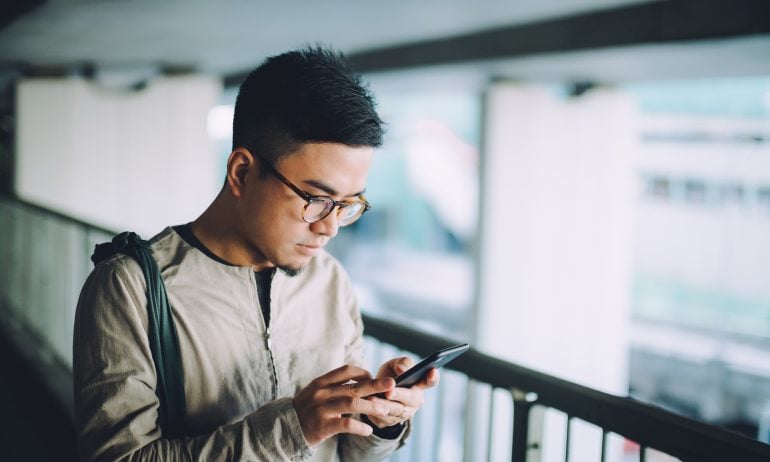 Many or all of the products featured here are from our partners who compensate us. This influences which products we write about and where and how the product appears on a page. However, this does not influence our evaluations. Our opinions are our own. Here is a list of our partners and here's how we make money.
Everest Business Funding is a merchant cash advance provider based in Florida that provides quick-to-fund but expensive small business capital. For businesses that are unable to qualify for more traditional business loans—whether due to poor credit or insufficient business history— a merchant cash advance may be one of their only solutions.
While merchant cash advances are easier to qualify for, they are also one of the most expensive financing options and daily repayment terms can quickly eat into a business's cash flow.
with Fundera by NerdWallet
Overview: Everest Business Funding merchant cash advance details
Easier eligibility requirements.
Loan amount: $5,000 - $1 million.
Loan terms: 2 - 12 months.
Monthly revenue: $10,000.
Personal credit score: 500.
Time in business: 3 months.
Everest Business Funding borrower eligibility
Besides the above criteria, there aren't many other requirements your business needs to be eligible for a merchant cash advance from Everest Business Funding. That's the design of MCAs—they're easy to qualify for but you'll pay for this ease with high factor rates and additional fees.
According to their website, Everest Business Funding approves 95% of all applications and can fund any type of business. However, some of the most common industries they work with are:
To apply for a merchant cash advance with Everest Business Funding, you'll need bank statements that prove you meet the monthly revenue requirements. They describe their application as easy and hassle-free, so you won't need a ton of documentation to apply.
How to get a loan with Everest Business Funding
Ready to dive into the details of applying for an advance with Everest Business Funding? Let's get started.
Application and underwriting process
The first step in the scant Everest Business Funding underwriting process is a simple online application, which will require you to provide the following information:
How quickly you need to fund.
A rep from Everest Business Funding will get in touch with you to go over your application and provide you with a preliminary offer. You'll need to send in documents like your business bank statements to verify your identity and your business's cash flow. You'll then receive a finalized offer from Everest Business Funding that you will either accept or deny. Should you accept, you can receive funds in as little as 24 hours.
After receiving your capital from Everest Business Funding, your repayment will work just like any other merchant cash advance. You will pay back your debt with daily payments in the form of either a scheduled ACH or a percentage of your daily credit card revenues. This will occur until your debt (the principal loan amount multiplied by the factor rate) is repaid in full.
While there are no renewal details on their website (overall, they provide very little information here), customer reviews suggest that many business owners have funded multiple advances with them; however, there doesn't seem to be any incentive or discount for being a repeat customer.
A typical characteristic of the merchant cash advance is just how expensive it can end up being for your business. Merchant cash advances are often the most expensive funding option out there, and they can seriously stifle a small business's cash flow. And the merchant cash advance that Everest Business Funding offers is no exception.
The daily payments that Everest Business Funding requires can seriously drain your business's cash flow. And because merchant cash advances don't come with a predetermined repayment length, you'll always be paying the exact amount of interest, no matter how quickly you're able to pay off your merchant cash advance.
Adding to this expense, Everest Business Funding also charges an origination fee ranging from $199 all the way up to $2,900.
Overall, if you qualify for other financing options other than an MCA from Everest Business Funding, you'll likely want to go with one of them. If time is on your side and you don't need funding immediately, we'd also suggest improving your credit and revenue so that you can qualify for less expensive financing down the road. Plus, simply being in business will also increase your business history, which is another business loan requirement that lenders consider.
Everest Business Funding customer service
Everest Business Funding is located in Doral, Florida, and can be reached by phone, email, fax, or by submitting a short form directly on their website. If you need to contact their collections department, they provide a separate email and phone number.
Everest Business Funding customer reviews
Everest Business Funding is not accredited by the Better Business Bureau and they do have a handful of recent customer complaints—although, they have responded to these. Negative customer reviews center around how expensive the product is and how even repeat customers don't receive better rates or terms. More recent complaints also mention how Everest Business Funding was unwilling to work with business owners who had to temporarily close their businesses due to the COVID-19 pandemic. Others still cite poor customer service after initially having a positive experience during the application and funding process.
On the other hand, Everest Business Funding does receive some positive reviews too. Many customers were impressed by the easy application process, the speed with which they received funds and customer service. As long as you understand what an MCA will truly cost your business and have the cash flow to handle daily payments, then this could be the right solution for your business.
This article originally appeared on Fundera, a subsidiary of NerdWallet.