6 Gusto Competitors for Small Businesses in 2021
Gusto does a great job managing payroll and HR-related tasks, but consider these Gusto competitors as well.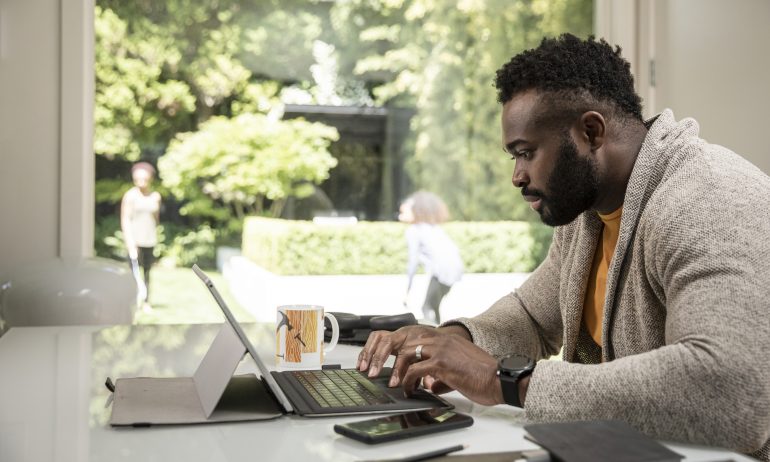 Many or all of the products featured here are from our partners who compensate us. This may influence which products we write about and where and how the product appears on a page. However, this does not influence our evaluations. Our opinions are our own. Here is a list of our partners and here's how we make money.
Gusto has built a reputation for offering a simple way to manage one of small-business owner's biggest headaches: payroll. Since then, Gusto has incorporated other HR and people management tools, such as benefits administration, organizational management and time management. Gusto even offers access to HR professionals to its customers, which lets small-business owners tackle complicated questions with expert help.
That being said, what Gusto offers is far from new. There are other startups providing a similar experience, and even a few long-standing industry leaders have embraced the suite of tools that make Gusto an appealing option for entrepreneurs. Here are a few of the best Gusto competitors and why you should consider them for your payroll software needs.
Intuit is an industry leader when it comes to helping small businesses manage their money. And just as its accounting and tax software streamlines those processes for business owners, QuickBooks Payroll helps make payroll administration as simple as possible. So if you're already in the Intuit ecosystem, using QuickBooks Payroll might be a no-brainer as your go-to Gusto competitor.
QuickBooks Payroll is a cloud-based application that manages your employee's financial records, calculates payroll and manages taxes. If it has to do with paying your staff and freelancers, QuickBooks Payroll covers it. Plus, when paired with an existing QuickBooks account, the tool can help you manage even more of your company's financial affairs within one seamless system. Of course, you can also use QuickBooks Payroll as a standalone app without other QuickBooks integrations.
One of the key reasons QuickBooks Payroll is an excellent Gusto competitor is its flexibility. You can pay employees and contractors alike through either direct depositor paper checks, making it easier for you and your staff to get paid in the way they prefer (rather than how the system requires). Even better, you can submit payroll by close of business the day before payday and still have everyone get their money on time. QuickBooks Payroll's 24-hour direct deposit helps make that happen and makes it more convenient for you to move money on your own schedule.
As with Gusto, QuickBooks Payroll is a subscription-based program with several service tiers designed for businesses of different sizes and needs. There are three subscription options: Core, Premium and Elite. The Core plan costs $22.50 a month with a half-off discount for the first three months of service. Each employee in your company's setup costs an additional $4 a month as well. Core features include automatic payroll, health benefits administration, next-day direct deposit support and automated tax form creation.
Premium takes the offerings in the Core plan a step further, making it a great option for larger businesses (or those with more complicated needs). For $37.50 a month, plus $8 per employee per month, the Premium plan includes same-day direct deposit, user permissions for administrative flexibility, premium time tracking, an HR support center and even a review session to make sure you're making the most of your setup.
QuickBooks Payroll Elite rolls up all of these features and more. For $62.50 a month, plus $8 per employee per month, you'll also have onboarding features, geofenced time tracking tools, priority product support, a personal HR advisor for your business and tax penalty protection — in the event that you incur a penalty due to an error made while using the platform, QuickBooks will help get it resolved (and may even reimburse you for the amount owed).
You might already be familiar with Square's payment platform and its iconic mobile card reader. What you may not know is Square now does so much more than transactions. With Square Payroll, you can manage payments for your employees and much more.
Square Payroll is a powerful platform, offering easy ways to pay hourly and salaried employees as well as contractors. The program supports multiple pay rates, overtime rates, and calculates hours spent on the job to make payments accurate and simple. You can also make one-off payments to contractors and vendors with ease, making it simpler to get people paid with minimal manual work in the process.
One compelling feature that Square Payroll offers and other Gusto competitors don't is free tax filing within the core component of the app. Other services tend to include this feature at higher cost tiers, which may exclude smaller businesses from taking advantage of a hugely useful feature.
Square Payroll costs $35 a month plus $5 per employee per month. If you only employ contractors, you'll only pay $5 per contractor per month with no monthly base fee. Square Payroll is one of the more affordable Gusto competitors around, but this doesn't mean that the platform is underpowered. You'll still be able to handle tax forms, benefits administration, time management and shift scheduling just like you would with Gusto or its competitors. There is also a Square Payroll app, making it easy to take care of business from wherever you are.
Not all Gusto competitors can call itself a professional employer organization(PEO) because of how robust its platform is in terms of services and support. PEOs are akin to an outsourced, third-party HR department: They offer a blend of software automation and human assistance to help businesses take care of common (and sometimes complex) workforce management tasks.
Justworks is among the more robust Gusto competitors, which means its not a pure one-for-one alternative to the Gusto platform. That being said, Justworks does an excellent job administering payroll, particularly for larger businesses with more complicated needs.
The Justworks system handles all of the usual payroll-related tasks, such as handling direct deposit, keeping on top of payroll tax compliance and managing employee hours. But the biggest differentiator is how it integrates human help with intuitive software. There's a team of professionals waiting to answer client questions and help them wade through complex issues — something that not every Gusto competitor can claim.
All of Justworks' features come at a premium, however. The Basic plan costs $44 per month per employee (or $37 when billed annually), which can add up quickly. Other Gusto competitors average this kind of cost for a monthly subscription, with each user costing a couple of bucks extra every month. Justworks' Plus plan costs $89 a month per user but comes with even more options for benefits administration and custom-tailored customer support.
Paychex is one of the largest players in the payroll space. With Paychex Payroll, small businesses can access a more affordable and flexible option within the platform. Companies with fewer than 50 employees can sign up for Paychex Flex and use the system's impressive array of payroll-related features. These include employee pay management, time tracking, payroll and income tax administration, HR add-ons and general payroll reporting.
The Paychex Payroll platform is fully cloud-based, making it easy to manage your money through a mobile-first experience that you can take with you wherever you go. And if that wasn't enough, Paychex even offers a one-on-one consultation with its expert team to help you set up your account. All you need to do is provide your company's business and employee data (your business's tax ID number and employee bank account details) and the Paychex team takes care of the rest.
Paychex offers a robust platform between its payroll and HR capabilities, but what it doesn't provide is its pricing. Not on its website, at least. You'll need to contact Paychex directly to receive a quote based on how many employees you have and what services you need.
If you're looking for a straightforward Gusto competitor that focuses on getting your payroll under control without all the other bells and whistles, then Wagepoint might be right for you. The Wagepoint platform isn't designed to be an all-encompassing HR solution; rather, it focuses on the essential tasks involved in managing how your people get paid. Think direct deposit, taxes, year-end reporting and tax form generation.
Since Wagepoint is a no-frills option, you won't be paying for unnecessary features either. An entry-level subscription costs a slim $20 a month (with each employee costing another $2), which is significantly lower than most of the other Gusto competitors we've covered. This can be a great way for smaller companies to pay only for what they need, saving money in the process.
Last on our list, Coastal Payroll can be a great option for small businesses because this company understands what it's like to be a small business itself. This Gusto competitor offers customer service that goes well beyond many of its peers, namely because it's a small organization that still manages to offer a big array of services for its clients.
For example, Coastal supports direct deposit as the main option for getting employees and contractors paid. But, upon request, it will print and mail paper checks to you upon request. That's not all — if you need support from anyone on the Coastal team, all you need to do is give its office a call or email its staff. You can find all the information you need right on its website, which lists every employee (including the office dog).
If you're keen on the human touch, Coastal has it in spades. Plus, it's easy to upgrade to the company's other solutions, including a full-fledged PEO subscription to take all of the hassle out of managing your company's HR workload. Its pricing is quote-based, so for more specific pricing information, head to the Coastal website.
A version of this article was first published on Fundera, a subsidiary of NerdWallet