Best Free Payroll Software for Small Businesses
Look for tax calculation capabilities, direct deposit and automatic deductions.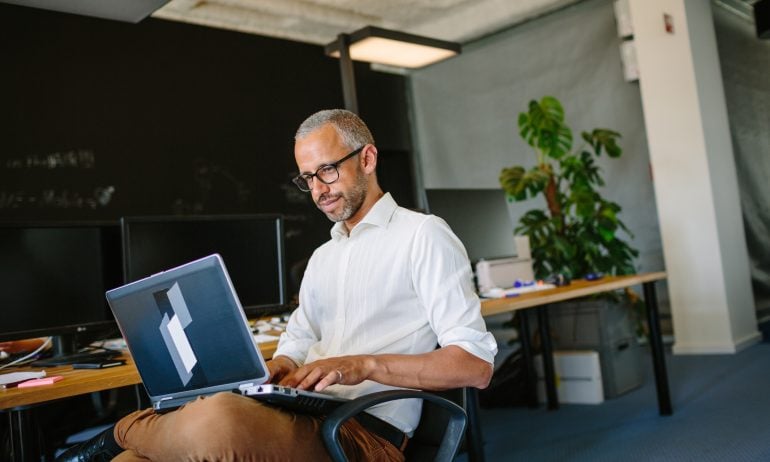 Many or all of the products featured here are from our partners who compensate us. This may influence which products we write about and where and how the product appears on a page. However, this does not influence our evaluations. Our opinions are our own. Here is a list of our partners and here's how we make money.
While more robust payroll software products like and boast modern user interfaces and a plethora of features, free is much more minimalist. For small-business owners who don't mind a bit of manual data entry and who manage just a handful of employees, though, it can be a valid alternative to racking up another monthly expense.
A free is exceptional if it's equipped to calculate federal, state and local taxes, can handle benefits deductions, includes direct deposit, has an employee portal and offers some form of customer service. Other features to look out for include time tracking, a cloud-based platform, HR management and payroll tax filing. However, a free payroll software product will rarely offer all of these features and will generally look a tad outdated.
Before deciding whether to pay for payroll software, business owners should consider the , whether or not they plan on scaling up their company, their number of employees and how much time they're willing to dedicate to administrative tasks. Just as importantly, it's best to avoid labeling free payroll software as a temporary solution; switching from one software to another is a pain and often time-consuming. If free payroll software won't cut it as the business grows, the business will likely be better off picking a product that can accommodate growth and has automation options.
Free for 25 or fewer employees. For $15 per month, will file and deposit payroll taxes, as well as process year-end tax forms. Business owners can pay another $15 per month, if they'd like, to use Payroll4Free's bank for direct deposit.
Compared to other free payroll software products, Payroll4Free's tax filing options really set it apart. For one, it protects a business from making mistakes that can prove costly. On top of that, it saves the business owner a great deal of time. According to the company, the majority of its free payroll software clients pay to enroll in the service. Though Payroll4Free doesn't let employees clock in and out or record their hours within the system, the software can import employee hours from outside files. Despite its features, the product isn't a good fit for business owners who are averse to Windows or have more than 25 employees.
Open-source Community Edition is free. Quote-based plans that include a mobile app, facial recognition capabilities, job costing, applicant tracking and more are also available.
Compared to Payroll4Free, TimeTrex's community edition payroll software offers more time-tracking, scheduling and HR features, and it's cloud-based. On the downside, it falls short on tax filing. While it will generate tax reports, business owners should be comfortable filing their own payroll taxes. Interestingly enough, the software also works alongside other popular payroll software products in case you'd only like to use it for, say, time-tracking.
HR.my's biggest drawback is its lack of tax calculation and filing services. If the business owner doesn't have prior experience calculating and filing payroll taxes on their own, this is not the right product for them. Ultimately, HR.my earned a spot on the list for its multilingual capabilities and HR features. In addition to letting employers track their mobile workforce by collecting geolocation data, HR.my lets them assign employees different levels of access to the employer account. This is especially useful for businesses that have an HR staff or administrators. Employers can also set up claim approval workflows to ensure documents get sent to the right person the first time around.
Business owners can typically make up for a lack of time tracking or expense claim management features by working with an outside app that might do the job even better. The same can't be said for payroll taxes. Overall, there are features that are certainly nice to have and features that are vital for most business owners.
For business owners who are already working with payroll software that doesn't have every "must-have" feature, there's usually a workaround — it'll just take some extra time. Free payroll calculators, for example, can help employers verify how much they should withhold from an employee's paycheck. Payroll management software eSmart Paycheck has a tool that will even . While it's not necessarily the most convenient option, these tools are important to take into account before deciding which features you're willing to forgo.