Heartland Payment Systems Review 2022: Features, POS Options, Top Alternatives
Industry-specific solutions and add-ons are big selling points, but a few drawbacks are worth consideration, too.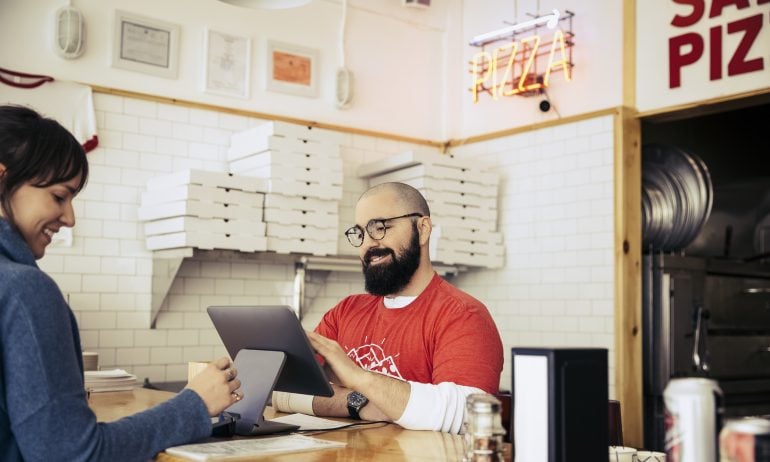 Many or all of the products featured here are from our partners who compensate us. This may influence which products we write about and where and how the product appears on a page. However, this does not influence our evaluations. Our opinions are our own. Here is a list of our partners and here's how we make money.
Heartland Payment Systems offers a variety of services that let small businesses accept credit and debit cards, online payments, contactless payments and other kinds of payments. The company's add-on services, such as Heartland POS and Heartland Payroll, help small businesses manage and expand their payment options.
Due to the company's selection of industry-specific packages and its menu of integrations and add-ons, Heartland Payment Systems may make sense for small-business owners who want to tailor their payment setups with features such as a virtual terminal, automated billing and surcharge options. But if you want upfront pricing, it may be worthwhile to look around some more.
| | |
| --- | --- |
| | Pricing only available by quote. |
| | Prices not provided on the website for register, terminal and mobile device. |
| | Interchange-plus pricing model. Specific information on fees not available. |
| | Payments can be accepted through a POS system, laptop, mobile device and online. |
| | Mobile pay and online payments offer next-day funding. An instant deposit option is offered. |
| | Available through a sales representative. |
| | 24/7 phone support provided by U.S.-based agents. Email support and online resources are also offered. |
Find the right payment provider to meet your unique business needs.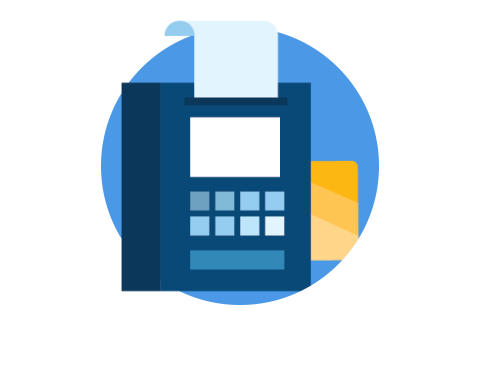 What is Heartland Payment Systems?
Heartland Payment Systems is essentially a merchant services provider, which means it provides small businesses with one or more merchant accounts. Merchant accounts are a special type of bank account where money from processed transactions goes before moving to the business's bank account.
Heartland also sells hardware (such as POS terminals) and software (such as online ordering for restaurants) solutions. The company, which started in 1997 and was acquired by Global Payments in 2016, says it has more than 750,000 customers.
How Heartland Payment Systems works
Heartland's card processing functionality enables small businesses to accept a variety of payments, including:
Digital wallets, including Apple Pay, Google Pay and Samsung Pay.

ACH payments from customer bank accounts.
The platform also allows small businesses to receive and process payments through a variety of channels, including mobile (via the Heartland Mobile Pay app and attachable card reader), tablet, desktop, handheld terminal and point-of-sale (POS) systems.
The company also puts together packages of POS, time tracking and payment processing systems for restaurants and bars, retail shops, convenience stores, clothing and apparel sellers, liquor stores, groceries and other specific types of businesses.
For in-person sales, Heartland offers several kinds of POS terminals from different manufacturers; Heartland and/or the manufacturers' native programming interfaces support the hardware, though the different kinds of terminals have different features.
Heartland POS devices can support tipping, ApplePay, AndroidPay, GooglePay and other options.

Devices include Android-powered countertop options, mobile and pocket-sized terminals, multiscreen or multimedia devices, PIN pads and terminals for unattended vending machines.
Heartland offers a dashboard, called the Customer Intelligence Suite, that provides data reporting and analytics using your customer data. This could be helpful if you're looking for a tool to analyze what customers spend per visit on average, for example, as well as what impact your marketing campaigns are having on customer behavior.
In addition to the typical customer analytics offered by many payment processors, Heartland also offers industry comparisons that allow you to see how your business stacks up to local competitors, including social media performance.
Integrations and plug-ins
How well a payments system can work with other systems is an important question for many small-business owners who want to keep things streamlined and simple. That can make Heartland's own integrated offerings for payroll, human resources, recruiting, subscription service and bill pay very alluring.
There are also several dozen plug-ins and integrations that may help your existing systems talk to the Heartland platform, including popular ones such as:
The company says it maintains pre-built plug-ins for more than 550 major technology platforms and 80% of popular shopping carts. Additionally, Heartland sells a variety of different POS terminals that work with the Heartland Software Development Kit, which provides sample code and setup instructions for developers making customized applications for their businesses, and the manufacturers' native programming interfaces.
Heartland has a dedicated 24/7 phone line for its payment processing customers. The customer service agents are based in the U.S. and answer calls in less than 30 seconds on average, according to Heartland.
The company also has an online portal where you can submit a question, as well as a variety of documentation available on its website for IT staff or developers.
Heartland Payment Systems uses an interchange-plus pricing model, which means businesses pay the card interchange fees Heartland incurs, plus a markup. That structure can make it easier for small-business owners to compare pricing — if you can get it.
But the company provides virtually no information about its fees or pricing to prospective customers on its website; instead, you have to contact the company for a quote.
Heartland Payment Systems isn't accredited by the Better Business Bureau. Businesses can get BBB accreditation by undergoing a thorough evaluation and meeting certain BBB standards. Although the company generally carries an A+ to A- rating (there are various ratings for different company locations and offices), customers have filed several complaints, many about the company's fees.
If you want fee information before you contact a sales representative, Square discloses their flat-rate pricing on their website. The fees for card-present transactions are 2.6% plus 10 cents, keyed transactions are 3.5% plus 15 cents and the rates for most online payments are 2.9% plus 30 cents. Custom pricing may be an option for some customers. In-person, online and mobile payments can all be processed. There aren't any long-term contracts and Square's point-of-sale software is free along with your first card reader. The system can also be customized based on your business type.
Helcim is another company that provides its pricing upfront. Like Heartland, they use an interchange-plus pricing model. Online and keyed transactions average fees of 2.38% plus 25 cents and the average fees for in-person transactions are 1.92% plus 8 cents, according to Helcim. Exact rates charged per transaction are listed by card type and transaction method on the Helcim website. There aren't any monthly fees or contracts. Funds are deposited into your bank account within two business days, slightly longer than the next-day funding offered by Heartland for mobile and online transactions.