How Much Is a Small-Business Loan?
The average small-business loan amount can vary based on the lender, loan type and your business's qualifications.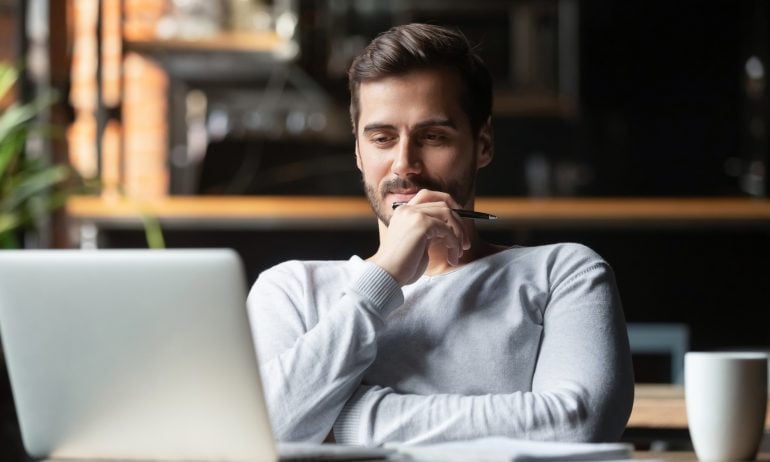 Many or all of the products featured here are from our partners who compensate us. This may influence which products we write about and where and how the product appears on a page. However, this does not influence our evaluations. Our opinions are our own. Here is a list of our partners and here's how we make money.
The average small-business loan amount made by commercial banks in the U.S. is $663,000, according to the most recent data from the Federal Reserve. How much funding you're eligible to receive, however, depends on several factors.
Understanding typical small-business loan amounts can put you in a better position to determine the right financing option for your needs. Here's what you need to know.
with Fundera by NerdWallet
Average small-business loan amount by lender
Small-business bank loans are traditionally difficult to qualify for — you'll need excellent credit, strong finances and multiple years in business. Those who can qualify, however, will likely be able to access low interest rates, long repayment terms and large loan amounts.
According to data from the Federal Reserve, banks offer the largest average business loan amounts, followed by SBA lenders. Alternative lenders, which often have more flexible eligibility criteria than banks or SBA lenders, offer the lowest average loan amounts.
| | Average small-business loan amount |
| --- | --- |
| | |
| | |
| Foreign banks (made by U.S. branches) | |
| | |
| | |
Average small-business loan amount by alternative lender
Although online business lenders tend to offer lower average funding amounts compared with traditional lenders, these alternative options have increased in popularity in recent years. Online lenders typically have more flexible qualifications and some work with new businesses or those with bad credit.
These companies can also offer several types of loan products — and there's a variety of alternative lenders to choose from.
Below, you'll find a breakdown of some well-known online lenders and the funding ranges they offer.
| | Typical small-business loan range |
| --- | --- |
| | |
| | |
| | |
| | |
| | |
| | |
| | |
| | |
| | |
| | |
| | |
| | |
It's important to remember that although some alternative lenders have high maximum loan limits, you may not always qualify for the largest amount of financing available.
In general, the stronger your business credentials — such as years in business, personal credit score and annual revenue — the more likely you are to qualify for a larger loan, as well as one with lower interest rates and longer repayment terms.
Average small-business loan amount by loan type
When you're trying to find the right business funding, you'll want to consider different loan options in addition to your lender. Some types of small-business loans, like SBA 7(a) loans and medium-term loans, are good for large investments — and larger loan amounts. Other types of financing, like short-term loans and invoice financing, are better for smaller projects and working capital needs.
Here's what you can expect for typical small-business loan amounts based on the type of funding.
| | Average small-business loan amount |
| --- | --- |
| | |
| | |
| | |
| | |
| | |
| | Up to 100% of the value of the equipment. |
| | Up to 90% of the value of your outstanding invoices. |
How to find the right small-business loan
When you're looking for business financing, you'll want to explore and compare multiple options. You should think about:
How fast you need funding.

How much capital you need.

Your business's qualifications.

Total cost of a potential loan.
If you need a larger small-business loan amount, you might look to national banks and SBA 7(a) loan lenders. You'll likely need multiple years in business, strong credit and solid business finances to qualify, however.
Some alternative lenders may be able to offer larger loan amounts — if you have good credentials — but these loans are also typically more expensive than bank or SBA loans. For smaller small-business loan amounts, you might consider regional banks, SBA lenders or alternative lenders — depending on your qualifications and how fast you need financing.
Regardless of the lender, remember to evaluate business loan costs and compare APRs to find the best deal for your business.
Compare small-business loans
Our recommendations are based on the market scope and track record of lenders, the needs of business owners, and an analysis of rates and other factors, so you can make the right financing decision.