How to Start a House-Flipping Business: Your Essential Toolkit
There's a lot to know about flipping houses for profit. Read our guide before you start a house-flipping business.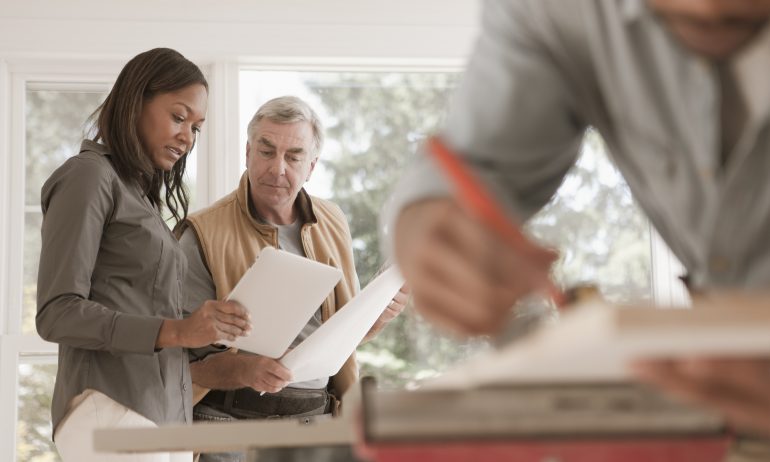 Many or all of the products featured here are from our partners who compensate us. This influences which products we write about and where and how the product appears on a page. However, this does not influence our evaluations. Our opinions are our own. Here is a list of our partners and here's how we make money.
If you've tuned into HGTV lately, it won't come as a shock to learn that more people than ever are interested in how to start a house-flipping business. For enterprising investors who aren't afraid of hard work, flipping a house is an exciting opportunity for short-term investment and for starting a new business. But there's a lot of research to be done, plus financing and resources you need before you can start a house-flipping business yourself.
So we're all on the same page here, house flipping is the process of purchasing distressed, foreclosed, or otherwise desirably priced property with the intent to fix it up and sell at a higher price within a short period of time.
If you're one of those enterprising investors who want in, you'll need to know more about how to start a house-flipping business. Follow this guide to help you develop a business strategy, plus determine and execute the optimal financing plan.
Smart money moves for your small business
Get access to business insights and recommendations, plus expert content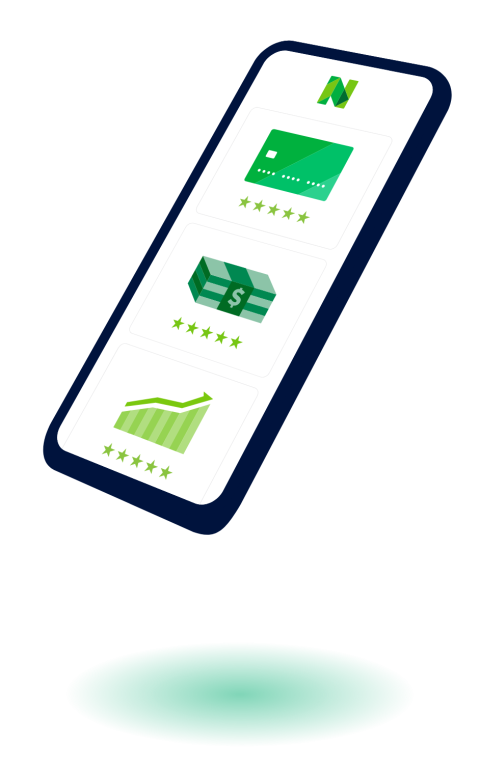 Starting a house-flipping business in 8 steps
If you're determined to invest in short-term real estate and flip a house, here's where to start:
Step 1: Write a business plan
Before taking any action, financial or otherwise, it's crucial that writing a business plan is the first step in starting your own house-flipping business. A business plan will be key to keeping your business on track, helping you estimate profits, and getting investors.
Your business plan should be fairly in-depth and there is a lot of information you should be sure to include in it. You can either write it on your own or use a business plan template to help you. No matter what you choose, you should be sure to include the key parts of a business plan.
You'll want to start out with an executive summary detailing the purpose of your business, the vision you have for it, some high-level financial projections and identify who will be involved in the business. The rest of the business plan should include a section on the competition and the demand for your business. After all, you need to be sure that there's enough demand to sustain your house-flipping business—a lack of demand for a small business is the reason 42% of small businesses don't make it. That's a group you don't want to be a part of simply because you didn't do your research before starting your business.
You should also use your business plan to lay out what exactly your business will do and how much it will cost, along with how much you expect to make. With house flipping, you'll want to detail how much money you have, how much you expect to need to buy properties and flip them, and then how much you expect to make back.
Step 2: Grow your network
Flipping houses is tough work, and you'll need a plethora or resources to help you finish each job. Identify the resources already available to you to take full advantage of your strengths. Experience in the real estate business, access to a network of excellent craftspeople, or just a promising property are all assets.
Talk to friends or relatives involved in real estate investment, particularly in the area where you plan to invest in property. Anecdotal evidence and word-of-mouth advice can help you find reputable wholesalers, contractors, and realtors to help you find and complete jobs within budget.
Reach out to your existing professional or personal network to find contacts within the industry, and seek out experts for mentoring and advice. Get active in local real estate investment groups or find your chapter of REIClub to connect with industry professionals.
Smart money moves for your small business
Get access to business insights and recommendations, plus expert content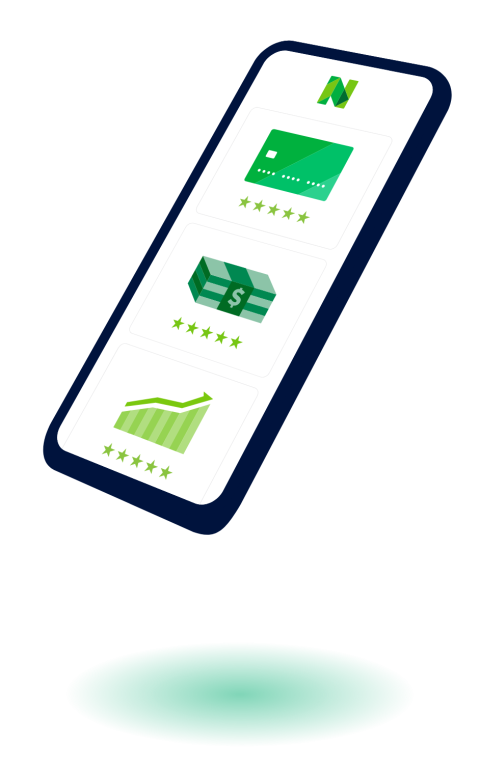 Step 3: Choose a business entity
In order to operate your house-flipping business legally, you'll need to choose a business entity and register your business with the state in which you plan to operate. While there are many business entity types to choose from, you will want to opt for one with limited liability protection, such as an LLC or corporation.
Liability protection is especially important for a house-flipping business because there are many opportunities for things to go wrong. If someone sues your company over an issue with a property you flipped, you'll want to make sure your personal assets are protected. If you're unsure which entity is right for your business, consult a business attorney to help you weigh your options.
Step 4: Obtain an EIN, insurance, permits, and licenses
Registering your business is the first step to legally establish your operation, but there are a few more steps to take to make sure you're officially allowed to start work as a house flipper. First, you should register for an employer identification number, also known as an EIN. Think of this as a socials security number for your business, which you will use for tax purposes, as well as when applying for business loans or a business bank account or credit card. Applying for an EIN can be done online through the IRS website.
Next, you'll want to look into your business insurance options. If you hire employees, you'll need workers compensation, unemployment, and disability insurance. Beyond those policies, you should also look into general liability and commercial property insurance to protect yourself, your business, and your properties.
Finally, you'll need the proper business licenses and permits to operate your business. The licenses and permits you need will depend on your state and the scope of work you're doing; however, you can expect to need several permits when working in the construction business. Check with your local chamber as commerce and consult with your business attorney to make sure you have all the paperwork you need before you start any work.
Step 5: Find suppliers and contractors
Once your business is legally established, it's time to find contractors and suppliers to help you get your business going. Even if you plan to contribute sweat equity to your house-flipping business, you'll probably need additional contractors to complete a project successfully. Look for contractors with a portfolio of demonstrable work, references, and positive feedback from previous projects.
A trusted general contractor can also look over any remodeling plans and budget projections you make to check for accuracy with regard to cost and timeliness. Finding suppliers who are reliable and can work within your budget is also incredibly important. Tap into your network and do your research to find some reputable options.
Whether you plan on bringing in a partner, hiring outside contractors, or renovating each property yourself, you'll need to recruit a team of qualified people to complete a successful flip. In particular, consider sourcing for these roles, which could really help you keep things organized and get the most out of your investment:
Business partners or investors
A good potential partner might be an active private investor in your personal network or a real estate investor looking for a project manager. A good business partner brings an asset or skill to the relationship—be it capital resources, skilled labor, industry expertise, or simply a great work ethic and determination to make an honest profit.
According to Jamell Givens, a partner and real estate investor at Leave the Key Homebuyers, the advantage of having a business partner is the ability to evaluate a deal in different ways. Whereas one partner might think only of a home's profit potential, the other might bring local knowledge or connections with contractors.
Realtors or property owners
A background in real estate and property ownership is a huge plus in the house-flipping business. An experienced partner can help you search efficiently for prospective properties, identify the most valuable improvements for a given area, and navigate contracts and sales once the rehabilitation is complete.
Or, if you know a homeowner looking to sell and willing to loan you the money for necessary repairs and renovations, owner or seller financing may work for you.
Seeking legal advice about any financial agreement or contractual obligation is a good idea, especially when you're considering making major investments and buying property.
You've found a partner, done your research, and maybe even identified the first property you want to flip. In other words, you're ready to finance your house-flipping business's first fix-and-flip.
If this is the beginning of your house-flipping career, you're probably not going to be eligible for a traditional bank loan. Typically, banks only approve businesses with many years of profitability under their belts. And in house-flipping, time is money. That makes the best fix-and-flip loans short-term financing option—usually around 12 months. Repayment terms on bank loans, on the other hand, can run between five and seven years.
That said, you do have a wide variety of fix-and-flip loans available to you. As a brand-new business, you also have a good option to tap into your personal funds or investments. It's a little risky to throw your own skin in the game—in other words, your nest egg—but it's likely that your business doesn't have the revenue and financial stability that most lenders want to see before extending you a business loan.
As always, it's wise to explore all of your possible options before settling on a loan that best suits your needs. Start your search with these options for new house-flipping businesses:
Many rookie real estate investors fund their first projects with personal loans from partners, friends, or family members. If the loan is comfortably within the lender's means, this alternative to a bank or private loan can alleviate some of the pressure of a traditional loan, as well as ensure a degree of accountability.
If a friend or family member is an investor or partner in your house-flipping project, it's a good idea to establish terms of the arrangement in writing as soon as you reach an agreement.
For first-time flippers with a retirement plan who are not planning to retire in the near future, one financing possibility is taking out a loan from your 401(k). This option incurs the risk of losing your nest egg, which is always a scary prospect. But financing a business with a 401(k) might be the only viable option for entrepreneurs just starting out—and if you're smart with starting your house-flipping business, you can hopefully make back the cash and then some.
There are two main options for 401(k) loans: The classic 401(k) loan, in which the IRS allows you to borrow up to half the vested balance, or $50,000, whichever is amount is lower; or a ROBS. You'll determine which type of financing makes the most sense for you based on the size of your investment and your willingness to dip into your retirement savings.
Many experienced short-term real estate investors find success using multiple financing sources to purchase and renovate a property. Depending on your own capital, a partner or investor, and external lenders, it's likely that you'll end up using a combined solution to finance your house flipping business.
The success of flipping a home depends in large part on supply and demand in the local real estate market, as well as the cost of labor and value appreciation of the renovations.
Identifying your target property market might help you decide if a real estate wholesaler, auction, or a traditional broker is the right choice for your project. If you're interested in distressed or foreclosed properties, a wholesale broker or auction will have higher volumes of properties available. A traditional broker might be right for you if the real estate market is new to you or if you need help finding a specific type of property or building.
Determine the scope of renovations or rehabilitation you are equipped to complete on a property, keeping in mind the duration and amount of your fix-and-flip loan.
Follow these best practices for a successful house-flipping business
Once you develop a business strategy, assemble a team, identify a property, and secure financing, it's time to start implementing your renovation plans, thinking about marketing and selling the property, and generally getting your house-flipping business underway. Make sure you:
Commit to your business plan. Planning, logistics, and administrative organization will make or break your project—although you have the potential to make a big, quick profit, starting a house-flipping business is no walk in the park. You'll need to scout properties, calculate renovation costs, source a trustworthy crew, possibly apply for a small business loan… not to mention the curveballs that may arise with every step.
Approaching the process with a detailed business plan in hand will help keep you on track. And the more confident you are in your business strategy and execution plan, the more adaptable you'll be to those unpredictable circumstances that'll inevitably arise.
Grow your network. Use your first fix-and-flip project to foster relationships with industry professionals—from investors to realtors to carpenters—whose collaboration and skills you will need for your next house flip. Experienced contractors and agents can connect you with other vendors, give you leads on properties and service-providers, as well as provide advice on specific projects. Trusted contacts in the industry can also help you cover your blind spots, and make sure estimates for properties and repairs are accurate, saving you time and money.
Make estimates—then double them. Unless you're already in possession of a property, sufficient cash, and experience with home repairs, the process of flipping a home will require timelines and cost estimates at every turn.
Err on the side of caution when making any projections about the cost and duration of the renovation. That's especially important if you're financing your startup with outside investors who need to see that you've done your due diligence before putting their own capital on the line.
This article originally appeared on JustBusiness, a subsidiary of NerdWallet.