Best Native American Business Loans
Check out Native American business loans that could help your business make it over a hurdle or reach new markets.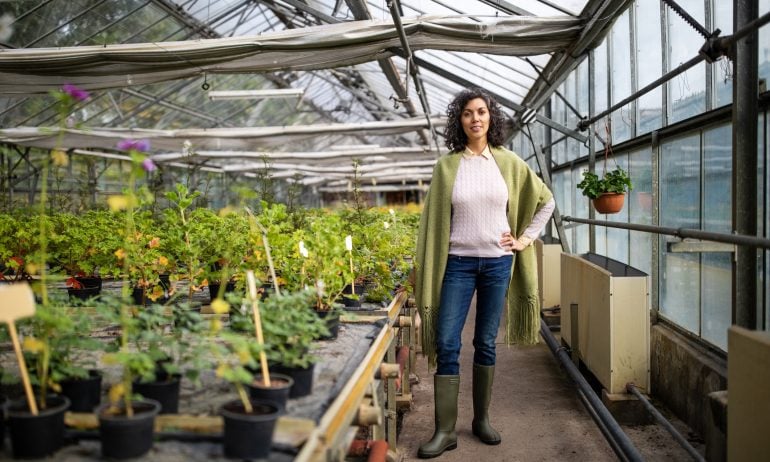 Many or all of the products featured here are from our partners who compensate us. This influences which products we write about and where and how the product appears on a page. However, this does not influence our evaluations. Our opinions are our own. Here is a list of our partners and here's how we make money.
Minorities are starting a growing number of small businesses in the United States and many of them are using small business loans to do so. There are more than 11 million minority-owned businesses in operation nationwide, almost double the number from a decade ago. These businesses employ over 6.3 million people and generate over $1.8 trillion in annual revenue.
Unfortunately, not all of this success is reflected in businesses owned by Native Americans. Native Americans make up about 1.6% percent of the U.S. population and they collectively own about 300,000 businesses. Although the number of Native American-owned businesses has been increasing over time, their revenues and share of employees have remained relatively low.
With access to the right financing opportunities, Native American entrepreneurs stand a better chance of scaling their business, increasing profits and creating jobs. While there are some debt-free options for Native American entrepreneurs, such as government grants, they are highly competitive. Business loans are a more realistic option for most and can help whether you're planning to start a business on a reservation or on non-tribal land.
Best Native American business loans
One of the first forms of business financing you should consider for your business is a loan, and there are business loans specifically tailored to Native American business owners. As with any loan, it has to be paid back with interest, so it's important to understand what the loan can be used for, the interest rate and the repayment schedule.
These are the best Native American business loans:
1. Community development financial institution loans
Community development financial institutions, CDFIs, are nonprofit organizations that provide loans, investment and services in underserved or economically distressed communities. The U.S. Treasury Department oversees CDFIs and has certified some of them as "Native CDFIs" where at least half of the CDFI's activities are directed toward serving Native Americans, Alaska Natives and Native Hawaiians. CDFIs provide loans as well as investment, training and mentorship assistance. As of January 2014, 73 out of a total 968 CDFIs were certified as "Native CDFIs."
CDFIs emerged around 30 years ago to provide communities that are traditionally underserved by mainstream banks with an alternative. They also work with borrowers who have lower credit scores or that are considered too "high risk" by mainstream lenders.
On average, Native Americans living on a reservation have a credit score that's 30 points lower than people living off the reservation. Due to poor credit, a lack of sufficient financial resources and more isolation from thriving business communities, Native American entrepreneurs often find it challenging to get loans through traditional banking institutions.
CDFIs can bridge the gap and help you get funding. CDFIs tend to extend short- and medium-term loans (terms under five years) at an interest rate between 6% to 36%. The rates on the lower end of this scale are equivalent to what a traditional bank would charge.
2. U.S. Department of the Interior Indian loan guarantee program
The U.S. Department of the Interior (DOI) runs an Indian loan guarantee program for Native American-owned businesses. These low-interest-rate, long-term loans are available to federally recognized American Indian and Alaska Native tribes and individuals enrolled in such tribes.
In order to qualify, you must meet the following three requirements:
The business must have no less than 51% ownership by Native Americans.

Bring a 20% down payment to the table.

Your product or service must benefit the economy of the reservation or tribal area.
Borrowers can use the loan proceeds for a variety of purposes, including construction, upgrade, working capital, equipment purchases, business acquisition and refinancing. Solopreneurs can only access up to $500,000, with the government guaranteeing up to 90% of the loan. Higher loan amounts are available for business entities, such as corporations, with multiple owners.
Large banks such as Wells Fargo participate in the Indian loan guarantee program, but so do smaller community banks. Bank branches located near Indian reservations obviously will be more familiar with the program, so you can start by reaching out to one of those.
3. U.S. Department of Agriculture Business & Industry Loan Guarantee
The U.S. Department of Agriculture guarantees business loans through the Business & Industry Loan Guarantee Program. Businesses in any rural community are eligible for USDA business loans and many Native American businesses satisfy the eligibility requirements. Both tribes and individual business owners are eligible for funding.
To qualify, you should meet the following basic requirements:
Your business should be located in a rural area with fewer than 50,000 inhabitants.

You must have some collateral to protect the lender's interest in the loan.
Collateral is often a tough requirement to satisfy; but if you're planning to use the loan to purchase real estate, a building, or equipment, those assets can be used to secure the loan. The USDA guarantees loans up to $25 million and terms extend up to 30 years depending on what you're planning to use the loan for. Rates are negotiated between the lender and borrower, but they are usually below-market to help rural businesses get off the ground.
To get started, you can contact your local USDA office, which accepts applications year-round.
4. U.S. Department of Energy loan guarantee
The U.S. Department of Energy (DOE) is yet another federal agency that guarantees loans for entrepreneurs. The DOE has the Tribal Energy Loan Guarantee Program that focuses on tribal energy development projects. If your business has an energy-related purpose, you're eligible to apply.
For example, eligible projects would include fossil energy production and mining, renewable energy, transmission infrastructure and energy storage projects. The DOE is specially focused on businesses that bring sustainable energy to tribal land.
The U.S. Small Business Administration (SBA) probably runs the most well-known government loan guarantee program. Like the other federal agencies, the SBA also guarantees small business loans made by banks and other direct lenders. Although SBA loans are open to all entrepreneurs, one of the agency's missions is to help minorities and underserved communities. Historically, nearly one-third of SBA loans have gone to minority business owners.
To qualify for an SBA loan, you should meet the following requirements:
Strong personal credit score, ideally over 650.

Bring a 10% to 20% SBA loan down payment to the table.

Preference is given to businesses that have already been operating for two+ years.
The main selling points of an SBA loan are low interest rates and long repayment terms. Since the government is guaranteeing the loans, interest rates are typically below-market and repayment terms are 10 to 20 years.
There are many different SBA loan programs. The most popular type, the SBA 7(a) loan, offers up to $5 million for a range of business purposes, including working capital, equipment, acquisition, construction, refinancing and more.
One thing that the Indian Loan Guarantee Program and SBA loans share in common is that these loans usually involve large loan amounts. If you need just a small amount of seed capital or just enough money to get over a business slump, then a microloan — business loans under $50,000 — might be a better option.
The SBA has a microloan program, as do several private business loans lenders. Microloan lenders tend to be community organizations whose mission is to help the local business community and economy thrive. As a result, the eligibility requirements tend not to be as difficult. You need to have decent credit (600 and above) and need to show your ability to afford the monthly loan payments. However, there's no down payment requirement and even new businesses can qualify.
Microloan rates aren't as affordable as SBA loan rates or DOI loan rates, but they usually range between 10% to 16%, depending on your creditworthiness. Microloans can be used on a variety of business needs, including business expansion, purchasing inventory and supplies, hiring and marketing.
One popular microloan provider with lending centers throughout the country is Accion Opportunity Fund. This lender helped Rosemary Lonewolf borrow $20,000 to buy space and equipment to expand her pottery and jewelry business, True West of Santa Fe. Lonewolf lives on a reservation and no bank would lend to her unless she put up her pottery as collateral. Accion helped her get a collateral-free loan and, once she paid off the first microloan, she was able to get another one.
If you want to borrow money for your business but your credit isn't in the best shape, short-term loans can help you capitalize your business without the need for perfect credit history. Businesses that have been operating for several months and generating at least $4,000 in revenue each month should be able to qualify, even if the owner has a relatively low credit score.
The ease of applying makes short-term loans an excellent Native American business loan option, especially if you've been rejected by banks in the past. Application processes are very fast for short-term loans, without the need to submit a bunch of paperwork.
Short-term lenders provide loans that are designed to be paid back within three to 18 months with daily or weekly repayment. These loans are perfect for buying inventory or supplies, making payroll, paying for marketing and other short-term needs.
Expense is the main catch. In exchange for the convenience, you end up paying a much higher interest rate than you would on a longer, term loan. But your total outlay in interest is limited by the length of the term.
Similar to short-term loans, business credit cards are another fast and convenient option for Native American business owners. Many entrepreneurs don't think of credit cards as a financing option, but they should definitely be on your list.
Even if you don't have your business completely set up and running yet, you can apply for a business credit card. Freelancers, consultants and home-based business owners are also eligible. All you have to show is some proof of business, such as a copy of a business license or a copy of a recent business tax return.
When compared to consumer credit cards, business credit cards usually have higher limits and better rewards points. It's not uncommon to have business credit limits of $50,000 or more, especially if you have top-notch credit. Rewards are available in business-specific categories, such as travel, advertising spend and spend on shipping and utilities.
How to strengthen your business loan application
No matter which of these Native American business loans you apply for, you should focus on strengthening your business loan application as much as possible. The stronger your business profile and the more complete your application, the more reason the lender has to approve your application.
Here are some steps you can take to strengthen your business loan option:
A business plan is required for SBA loans, DOI loans and bank loans. Even if a lender doesn't require a business plan, you should consider it essential to your business. A business plan helps you focus on the right things as you grow your company and forces you to be realistic about revenue, profit and expense projections. With a business plan, you'll also have a better idea of exactly how much you need to borrow.
Improve your credit score
The better your credit, the easier it will be to secure a small business loan. There are loan options at every credit grade; but as your credit improves, your interest rates will go down.
Increase business revenue
Lenders are very glad to work with a business that has had an upward trajectory in revenue. Even if you're a new business, you should focus your resources on developing your product or service and on getting paying customers.
And remember, time will often help your business succeed as well. The longer your business has been operating successfully and the more positive your financials are, the more likely you are to qualify for a business loan.
Native American business grants
When used for the right reasons, debt can be important to your business's growth. But, the less debt that you have, the more resources you can focus on growing your business instead of paying back a business loan.
Before you jump into getting a business loan, explore grants as an option. The key difference between grants and loans is that you don't have to pay back a grant, whereas a loan must be paid back with interest.
Several federal government agencies, nonprofits and private foundations offer grants for Native American entrepreneurs.
These are some of the best business grant opportunities for Native American-owned businesses:
Grants are not the only debt-free option for raising money. For instance, anyone over the age of 18 can raise money for a business on a crowdfunding site, such as Kickstarter or Indiegogo. The most successful crowdfunding campaigns are those that tell a compelling story; so use this as an opportunity to tell the public about your cultural roots, your business inspirations and your business goals. For example, the company Native American Natural Foods, raised over $120,000 on WeFunder.com for their fruit and meat bars based on Native American traditions.
Whether you're an aspiring Native American entrepreneur or already have your own business, there are multiple ways to get the financing you need. There are plenty of business loan options, from government-guarantee business loans to business credit cards. You can also consider debt-free options such as crowdfunding and government grants. Contact your local Community Development Financial Institution and check if they have financial resources for your business venture or can connect you with a tribal lender.
Running a business isn't easy and Native Americans face unique challenges; but if you search widely enough, something will click. Before you know it, you'll have a successful business on your hands.
with Fundera by NerdWallet
This article originally appeared on Fundera, a subsidiary of NerdWallet.