Can You Get a Startup Loan With No Collateral?
Unsecured startup business loans are out there, but they tend to be more expensive than loans that require collateral.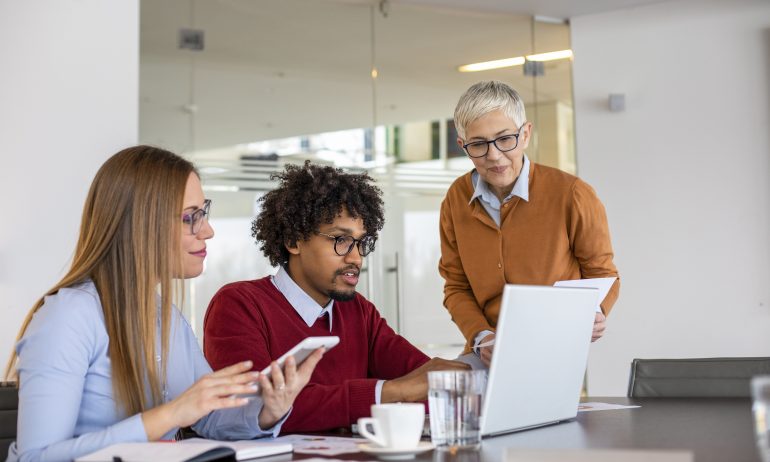 Many or all of the products featured here are from our partners who compensate us. This influences which products we write about and where and how the product appears on a page. However, this does not influence our evaluations. Our opinions are our own. Here is a list of our partners and here's how we make money.
Tracking down no-collateral startup business loans can be a challenge, but it's not impossible. However, you can expect them to have higher interest rates, shorter repayment terms or lower maximum lending amounts than secured business loans.
Some startup business loans don't require collateral on paper, but that doesn't mean your personal or business assets are off the hook. Instead of collateral, startup funding may require the business owner to sign a personal guarantee or agree to a blanket lien. Either way, the lender will have access to your assets if your business is unable to repay its debts.
How to get a startup business loan without collateral
Without collateral from the borrower, the lender doesn't have specific assets available to liquidate in case the borrower defaults on their payments. This, on top of the fact that startups haven't been in business long, makes startup business loans without collateral particularly risky for lenders.
To make up for the imbalance, a borrower can highlight their startup's strengths, supplement them with a solid business plan and be willing to sign a personal guarantee. Meeting minimum annual revenue and minimum time in business requirements, along with having a good personal credit score can also help startups qualify for loans.
However, no-collateral loans are typically more expensive for the borrower than secured loans. If a startup doesn't need funding right away, it might be worth waiting to apply for a loan until it has collateral to offer. Startup business owners can also use the extra time to build their credit and establish their business.
5 startup business loan options that don't require collateral
Most of the options below still involve a personal guarantee. The right loan for you will depend on lenders' requirements, repayment term lengths and schedules, how much money your business needs and interest rates. Here are several types of no-collateral startup loans.
Unsecured lines of credit
Most startup-friendly unsecured lines of credit come from online lenders. Some require a minimum of six months in business, but usually not less. Instead of putting collateral on the table, borrowers often have to sign a personal guarantee.
While online business loans have some of the most forgiving eligibility criteria, their interest rates are usually much higher than bank or Small Business Administration loans, and borrowers are sometimes required to make payments each week as opposed to monthly. Still, unsecured lines of credit are among the largest loans on this list — around $150,000 in some cases.
Unlike the SBA's more popular 7(a) loans, SBA microloans are intended for businesses like startups that are trying to establish themselves or expand. Microloans are capped at $50,000, and business owners borrowing $25,000 or less aren't required to put down collateral. However, all SBA loans require a personal guarantee from business owners with 20% or more equity in the business.
For startup business owners borrowing less than $25,000, an SBA microloan is likely the least expensive no-collateral option, as SBA loans tend to have lower interest rates and longer repayment terms than alternative financing options.
Personal loan eligibility generally depends on a borrower's personal credit history and income. This is good news for startup business owners who don't meet other lenders' time in business and annual revenue requirements.
On the downside, personal loans may not let you borrow as much as business loans. A handful of personal loans, for example, are capped at about $35,000 or $45,000, although certain lenders will go higher. You can find unsecured personal loans from banks and online lenders.
Like personal business loans, business credit cards depend mostly on your personal credit history. While they can help cover everyday purchases and solve short-term cash flow issues, be sure to borrow only what you can pay off each month. Misusing a credit card can not only put your business into a debt cycle that's hard to break out of, but it can also harm your personal credit if the issuer reports to consumer credit bureaus.
It's best to pay off the card in full each month, choose a card with a 0% interest introductory period and strategically use your business credit card rewards to cut costs elsewhere.
Self-secured loans, like invoice financing and equipment financing, let borrowers use the items being financed as collateral. So while they're not technically unsecured, they don't require business owners to offer personal assets as collateral.
Equipment financing could be a viable option for startup owners who need funding to buy essential machinery, while invoice financing may be a better fit for businesses that have been open long enough to have a collection of unpaid invoices.
This type of financing can come from online lenders and banks, and requirements vary from lender to lender.
with Fundera by NerdWallet