Paychex HR PEO Review 2022, Formerly Oasis Outsourcing
Paychex HR PEO can help some small-business owners save a significant amount of time, but it's likely excessive for those who manage fewer than 10 employees.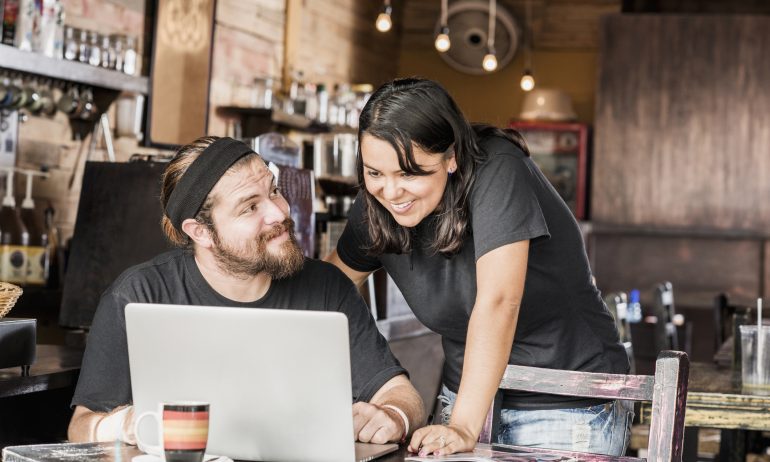 Many or all of the products featured here are from our partners who compensate us. This may influence which products we write about and where and how the product appears on a page. However, this does not influence our evaluations. Our opinions are our own. Here is a list of our partners and here's how we make money.
Oasis Outsourcing has been fully integrated into the Paychex brand after a 2018 acquisition and is now known as Paychex HR PEO. The human resources, payroll, employee benefits and compliance services previously offered by Oasis are now options with Paychex as a professional employer organization, or PEO. With dedicated HR professionals and benefits packages that are on par with Fortune 500 companies, Paychex HR PEO can be a good alternative to hiring permanent HR staff.
Robust employee benefit plan options.

Access to dedicated HR specialists and subject matter experts.

Full-service payroll with 24/7 support.

Monitoring of laws and regulations that impact your business.

Lack of pricing transparency.
What is a professional employer organization, or PEO?
When a small business hires a PEO to assist with HR and payroll, the PEO becomes the co-employer and employer of record for tax purposes. However, the business owner maintains control over employees when it comes to things such as hiring, compensation and culture. And the PEO still has to answer to the owner on any final decisions.
As the employer of record, the PEO assumes responsibility for keeping the small business legally compliant, taking some pressure off of the owner. And because it co-employs people from multiple businesses, the PEO can pool those employees together and offer large-business-scale benefits at reasonable rates.
In general, PEOs are equipped to build a comprehensive HR system that takes work culture and employee growth into account.
What to know about Paychex HR PEO
While payroll software can help small-business owners streamline some of their administrative tasks, Paychex HR PEO takes things a step further by offering more personalized HR and payroll support. Although your company will still be responsible for reviewing payroll and fielding HR-related questions, the PEO offers solid live support so you can get help if you're not sure how to handle something.
Paychex HR PEO offers a dedicated HR professional who can offer proactive advice and provide guidance in the following areas:
HR needs assessment and action plan.

Employee relations and management.

Employment laws and regulations relevant to your business.

Employee training and development.
Certified payroll professionals are available through Paychex HR PEO to help you pay your employees accurately and on time. Some payroll services include:
Issuing wages, wage statements and W-2s.

Wages paid by check, direct deposit or instantly through the Clearing House RTP network for an additional fee.

Processing garnishment and wage deduction orders, including administration and sending payments.

Deducting, withholding, submitting and reporting payroll taxes.

Processing unemployment claims.

Options for paperless and customized pay stubs, recordkeeping, expense management and payroll tax compliance.
Paychex will help you offer a wide range of employee benefits through its PEO and will also help you manage the plans through its Paychex Flex HR platform. Some of the benefits it can assist you with include:
Traditional 401(k) and retirement plans.

Pooled employer plan, or PEP.

Multiple employer plan, or MEP.

Flexible spending accounts, or FSA.

Health savings accounts, or HSA.
Paychex monitors employment laws and regulations so that its HR professionals can notify businesses when a change could affect their operation. This dedicated support for compliance includes:
Monitoring of federal and state laws and regulations.

HR advice based on your risk tolerance.

Collection of details specific to your business.

Dedicated COVID-19 HR support.
Paychex HR PEO is quote-based with scalable services and support. Featured PEO services include human resources, employee benefits, payroll processing, risk management, regulatory compliance and HR technology and service.
To get a free quote, you have to fill out an online form by providing your name, email address, phone number, company name, ZIP code and number of employees. From there, a Paychex representative will contact you to determine your business's needs.
Alternatives to Paychex HR PEO
If you're set on teaming up with a PEO, ADP TotalSource is a popular solution worth looking into. Similar to Paychex, it has HR, employee benefits, payroll and compliance support. Its pricing is also quote-based.
ADP has payroll software alternatives, too, such as ADP RUN, which is designed for small businesses with 49 employees or fewer and is easily scalable. Each RUN plan offers varying levels of HR support depending on your business's needs. Pricing is quote-based.
Rippling is another HR and IT platform that offers PEO services along with payroll, benefits, recruiting, training and certified HR professionals. Rippling PEO gives you access to large group health plans, 401(k) retirement plans, HSA and FSA plans and commuter benefits, and also helps with federal and state labor law compliance.
Rippling's pricing is quote-based, and you'll need to fill out an online form and schedule a live demo to get a free quote.
Gusto is a great option for small businesses that don't need a PEO but want a payroll solution with more support for benefits administration. Plans start at $40 per month plus $6 per person per month, and all of them include health insurance administration as well as employee onboarding tools.
QuickBooks Payroll is a convenient payroll software choice for small businesses that already use QuickBooks Online for accounting. Direct integration with QuickBooks Online means your accounting records are automatically updated each time you run payroll. QuickBooks Payroll partners with Mineral Inc. to provide HR support and SimplyInsured for employee health benefits. Plans start at $45 per month plus $4 per person per month.