How 2020 Has Influenced a New Class of 'Pandemic Founders'
In our pandemic survey, entrepreneurs shared how COVID-19 changed their plans to start a business.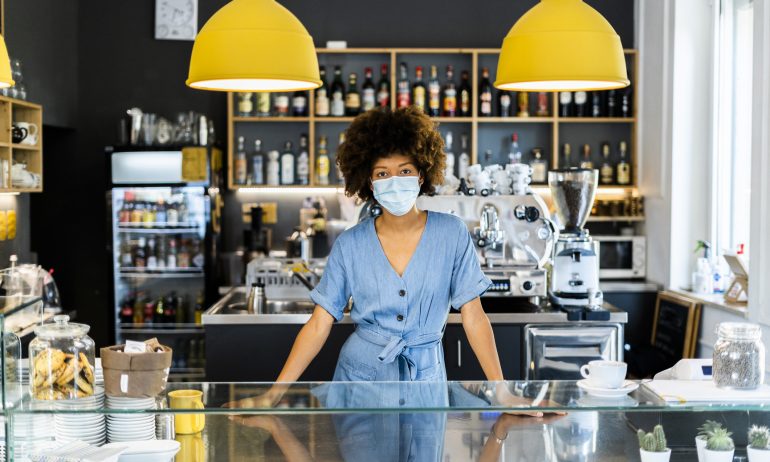 Many or all of the products featured here are from our partners who compensate us. This influences which products we write about and where and how the product appears on a page. However, this does not influence our evaluations. Our opinions are our own. Here is a list of our partners and here's how we make money.
Entrepreneurs are built to deal with risk, uncertainty and the unknown. Those who decide to strike out on their own during a recession are particularly bold. Now, how about those who are looking to start a business during a once-in-a-lifetime pandemic?
The coronavirus pandemic is still impacting the way we live, work, shop, travel and even go out to eat. Yet when our livelihoods and our lifelong dreams are at stake, the pandemic is simply another obstacle to overcome. In some cases, the pandemic has actually created business opportunities that some entrepreneurs are capitalizing on.
In all, business formation is on the rise: According to the U.S. Census, there's been an incredible 93.6% increase in the number of business applications compared to last year. Who are the people starting a business this year, and how did the pandemic impact or influence their plans?
Whether they had long-awaited aims to start a business in 2020, or the pandemic and ensuing recession was the catalyst for them to make the leap, we surveyed over 400 entrepreneurs with new ventures in the works about how the events of this year affected their plans. Here's what we learned.
Smart money moves for your business
Grow your small business with tailored insights, recommendations, and expert content.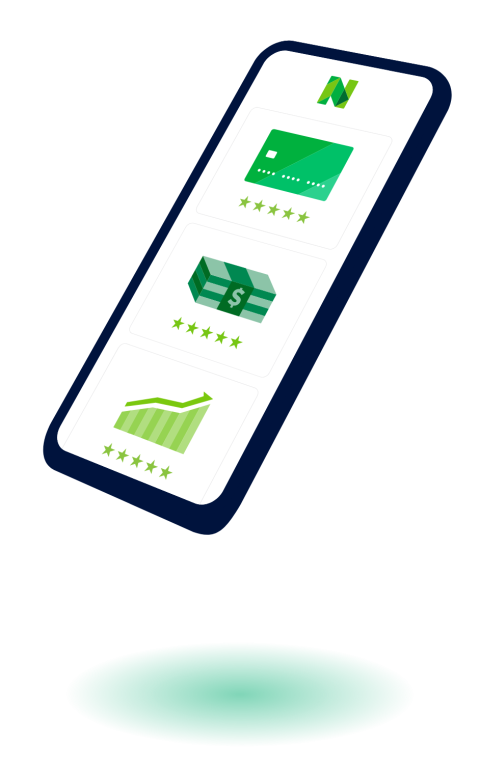 5 big takeaways: Entrepreneurship during a pandemic
The pandemic was the catalyst for many entrepreneurs. One in five respondents said that they didn't have plans to start a business before the pandemic — but they do now. Additionally, when asked, "What helped convince you that this was a good time to start a business?" nearly a third of respondents said they were inspired by changes in the market due to the pandemic.
Nearly 70% of entrepreneurs said the pandemic altered their business plan or forced them to make changes that may impact success. Whether they had to delay their start date or pivot how they were going to get their products and services to customers, the vast majority of entrepreneurs needed to make changes to stay on track or solvent. Respondents relayed stories of having to put startup money toward their bills or being unable to open their businesses due to their own health risks and concerns — as well as myriad other changes in business plans, start dates, financing and more.
Entrepreneurs are flocking to industries that have been hit the hardest. When asked what types of businesses they planned to open, the top three responses were accommodation and food services; retail; and arts, entertainment and recreation. Considering how hard these industries were hit as a result of the pandemic, this enthusiasm for such businesses with shaky near-term outlooks was a surprise.
More than two-thirds of entrepreneurs say their business will have a physical, in-store component. Despite the dramatic transition that many businesses had to make to operating virtually, 70.6% of respondents said that their business would either have a physical store or will operate both in-store and online.
More than half of respondents say that they are first-time entrepreneurs. About 51% of survey respondents said that this would be their first time starting a business.
What kinds of businesses will entrepreneurs start this year?
In our survey, we asked prospective entrepreneurs whether they planned to open a business in the next 12 months — and if so, in what industry or sector?
Surprisingly, the most popular industries were some that the pandemic has impacted the most — restaurants, bars, retail stores, music venues and other places where people congregate for long periods of time. These businesses, it seems, are simply too ingrained in the entrepreneurial psyche to turn away from. (Or, prospective business owners see a void as many businesses have closed temporarily or for good during the pandemic).
What industries do entrepreneurs hope to enter in the next 12 months?
Far and away the most popular selection was accommodation and food services, which includes restaurants, bars and lodging. Retail trade and arts, entertainment and recreation were the other industries to crack double digits.
Other selections that fell outside the top 10 were wholesale trade (2.7%), information (2.2%) and construction (1.9%).
When we asked whether businesses planned to build a business with a physical, in-store component — a traditional brick-and-mortar experience — we found that many did: 38.5% said the business would have a physical location, 32.1% said they'd operate both in-store and online and just 29.3% said their venture would be entirely virtual.
Considering how quickly many businesses moved to adopt digital tools and channels to their models, it's surprising that many are still choosing to focus on traditional ways of doing business.
And in a bit of encouraging news for those who have lost their jobs due to the pandemic, many of these entrepreneurs expect they'll be hiring soon: 68.9% said they planned to hire employees to help staff their new business, compared to 31.1% who said they'll go it alone for now.
How did the pandemic affect their plans?
The U.S. entered a recession in February, and unemployment spiked as businesses were forced to close or restrict their operations over the ensuing months. Whether you planned to open a restaurant and soon found that you were unable to seat customers, or you struck out as a freelancer only to find that all your promised gigs had dried up, the pandemic invariably impacted the goals and expectations of entrepreneurs.
According to our survey, 78.5% of respondents already had plans in the works to open a business in 2020 when the pandemic hit. The vast majority of those respondents said that the pandemic delayed their open date — 73.9% said that was the case for them.
For as many types of businesses as there are, there are nearly as many ways that entrepreneurs were impacted by the pandemic:
"While we are going to be a take-away bakery, we don't have the option to add a table or have anyone into the space to peruse our front-of-house goods and specials," said a woman who planned for this business to be her full-time job.
"The business I was planning to purchase was a hair and beauty salon. The pandemic shut down my plans and beyond as I couldn't get financing or a small-business loan," shared a man in his 60s.
"I have had to spend the money to make sure I can stay in my home," said one woman.
"Startup monies were used for family necessities, food and bills during the pandemic," echoed a man from the South.
Although many of our respondents had to alter their plans, a sizable number of entrepreneurs were not originally planning to go down this path at all before the pandemic. When we asked respondents what helped convince them that this was a good time to start a business, some were compelled to by changes in the market due to the pandemic — and/or they were laid off from their full-time position.
Some respondents detailed different reasoning, including that they needed extra money, wanted to be their own boss or that they were "just inspired to do something more with [their] time."
How will they build their businesses?
For a little more than half of our respondents (50.8%), this venture will be the first time that they've started their own business. But regardless of whether they are entrepreneurial newbies or veterans, how do they plan on doing that?
For one thing, many plan to start this business as a side hustle: 57.5% of respondents said they'll keep their day job while building their venture on the side.
In addition, many plan to lean on their personal savings, as well as business loans, in order to fund their venture:
Depending on the type of business loan these entrepreneurs are looking for, this might be an excellent time to use this type of financing to start a business. SBA loans, for example, are typically some of the lowest-cost business loans on the market — and thanks to a slashed federal funds rate, their interest rates are as low as they'll ever be.
Few business owners get into the game with the expectation that they'll make a fortune right away — most know that it's a long-term play. That being said, 41.4% of respondents think it will be a year or more until the U.S. economy begins to rebound in full. Another 34.5% think it will be at least six months. Just 16.2% say it will take only three to six months and 7.9% say only one to three months for the economy to bounce back. Clearly, most of these entrepreneurs are preparing to weather a long-lasting storm in order to make things work.
with Fundera by NerdWallet
The downturn we're currently living through, of course, is unlike any other in modern history. That doesn't mean that a new class of risk-takers won't rise to meet the challenge. The respondents to our survey show that the spirit of entrepreneurship is alive and well — even if the pandemic has delayed or otherwise shifted some plans.
This survey took in responses from 428 entrepreneurs from August 7 to September 9, 2020.
This article originally appeared on JustBusiness, a subsidiary of NerdWallet.