Paycom vs. Paychex Flex: Paychex Flex Wins
Paychex Flex is a better choice overall to scale with a business and for software integrations.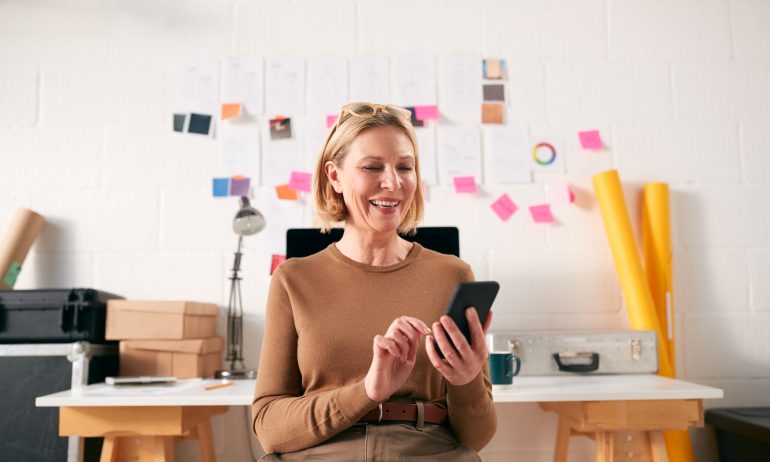 Many or all of the products featured here are from our partners who compensate us. This influences which products we write about and where and how the product appears on a page. However, this does not influence our evaluations. Our opinions are our own. Here is a list of our partners and here's how we make money.
Paychex Flex and Paycom are both established brands that offer combined cloud-based payroll and human resources features for small businesses. Paychex Flex is a better choice overall because of its ability to scale with your business and integrate seamlessly with popular accounting software such as QuickBooks Online.
Paycom is ideally suited for medium-sized businesses that want an array of HR functions bundled into one software package.
| | | |
| --- | --- | --- |
| | Quote-based (Note: Paychex Go costs $39 per month plus $5 per worker per month). | |
| | Small businesses that want their payroll and HR software to scale alongside them. | Larger businesses with advanced payroll and HR needs. |
| | Good. Federal, state and local tax filings are calculated, filed and paid on your behalf. Wage garnishment available only with higher-tier Flex Enterprise. | Excellent. Handles filing and paying federal, state and local taxes. Also has a full-service garnishments administration feature. |
| Ability to manage employee benefits | Good. Offers benefits administration services as well as professional employer organization (PEO) services such as in-house retirement plans and health insurance plans. | OK. Paycom has a benefits administration solution but does not offer in-house benefits. It allows management of third-party benefits services. |
| Employee access to portal | Good. Employees can view their pay stubs and tax documents and get paid via direct deposit, check or prepaid card. They have access to mobile app. | Excellent. Employees can handle timecards, expenses, benefits and also view pay stubs ahead of payday through employee portal. Access to mobile app. |
| | Excellent. Support is available by phone, chat or email, 24/7. Also includes a dedicated payroll specialist. | Good. Well-rated customer support via phone, according to online review sites. Access to a dedicated specialist. Larger businesses have on-site help for setup. |
| | Good. Payroll setup can be time-consuming. Payroll dashboard is customizable and relatively easy to navigate. | OK. Payroll setup is done with the help of a sales rep or specialist. User interface is dated and can be hard to navigate, according to online reviews. |
Why Paychex Flex is a better choice
Paychex Flex and Paycom both offer core payroll features as well as a suite of HR functions that support "human capital management," such as recruiting, managing and developing your employees. Neither company publishes pricing online; you have to talk to a sales representative to get a custom quote for your business.
Overall, Paychex Flex pulls ahead because of its scalability and integration capabilities.
Paychex Flex is designed to scale with your business. It offers two tiers, Select and Enterprise, that allow you to add more services and features tailored to your business size and complexity. Flex Select is geared toward businesses with up to 49 employees, while Flex Enterprise is meant for those with over 50 employees.
If you have a small business with a handful of employees, you may not need much in the way of HR features. The price you're quoted will depend on the features you pick and what your business needs. As your company grows, you can add features and adjust your Paychex Flex package accordingly.
By comparison, Paycom's HR features are extensive but it offers one plan only. While this may seem convenient, it can be a disadvantage for smaller businesses. For example, a small company of 10 employees might not require all of Paycom's robust capabilities. Instead, basic payroll and HR tools will suffice. This may create a higher level of complexity and a higher price point for small businesses that need only a fraction of what Paycom offers.
Paychex Flex integrates with popular accounting software such as QuickBooks Online and Xero. It also offers integrations with HR platforms, point-of-sale systems and other types of business software.
Paycom, on the other hand, has features to handle all aspects of your payroll and HR needs but doesn't support direct integration with accounting or other types of business software. You have to use a third-party app to connect your existing software to Paycom. This can be inconvenient if you are looking for a payroll or HR solution that will integrate seamlessly with your existing software.
Why you might want Paycom instead
Paycom bills itself as a one-stop shop for all your payroll and HR needs. The product covers five areas: payroll, time and labor management, HR management, talent acquisition and talent management. For a midsize business that wants streamlined HR functions in one platform, Paycom is still a solid choice.
Paycom's employee portal edges ahead of Paychex Flex. Paycom allows employees to manage several tasks both on a desktop and through a mobile app through its employee portal, including enrolling in benefits and submitting expenses. Employees can complete W-4 and I-9 forms and also ask questions that are automatically routed to the appropriate person in your company through the app. In July 2021, Paycom introduced a feature called Better Employee Transaction Interface (branded "Beti") that lets employees view their own pay stubs ahead of payday to verify their accuracy. This is a feature unique to Paycom.
On Paychex Flex's employee portal, employees can access their tax documents, pay stubs and perform other basic tasks.
Other payroll software providers to consider
Gusto and ADP are two popular payroll and HR providers that can also serve your small business.
Gusto is an easy-to-use, scalable payroll and HR platform. Unlike Paycom, ADP and Paychex Flex, the company is transparent about pricing. Gusto offers three plan tiers — Core, Complete and Concierge — starting at $40 per month plus $6 per person per month.
Get 25% off the Plus plan for a limited time
Pros: Gusto allows you to automate payroll and HR tasks and also offers integrations with many popular accounting, point-of-sale and expense management software providers, including QuickBooks Online, Clover and Expensify. Gusto also has well-rated customer service support via phone or chat.
Cons: Gusto doesn't have a mobile app for employers or employees to manage payroll and HR services. The company also doesn't offer health benefits services in all states.
Of the major payroll companies, ADP is the oldest and most widely used in the U.S. Like Paycom and Paychex Flex, the company offers only quote-based pricing except for its lowest tier Essential plan, which costs $79 per month plus $4 per person per month. ADP also has multiple plans that can scale with your business.
Pros: ADP offers even more scalability than Paychex Flex. It has four tiers of plans under the brand RUN Powered by ADP, which is geared toward businesses with fewer than 50 employees. For companies with over 50 employees, ADP offers a product called Workforce Now. Even the lowest tier Essential plan includes a comprehensive list of features to manage your payroll and HR needs. ADP's customer service is good and it provides a mobile app for employers and employees.
Cons: You have to pay an additional fee for add-ons with each plan.